Company News
Getting Ready for XMAS!!!!
Ready for XMAS? Well Christmas is right around the corner and here are some snap shots of our latest entourage getting ready for my mothers little village. Here is Godzilla, as you might recall he is a
Long Hair Chihuahua
and Sophie
the
White Face Capuchin
getting ready for the festivities of the night. Last, but not least I would like to introduce Sativa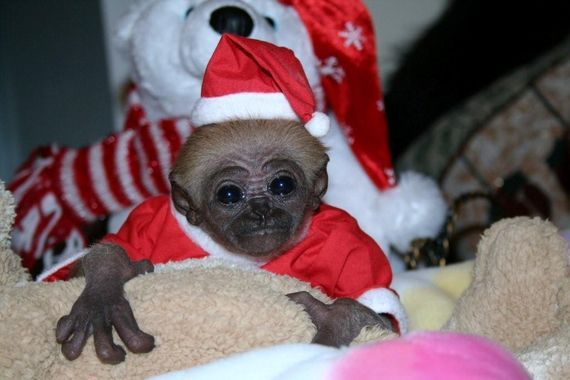 she's a
White Handed Gibbon
. She was actually born in this facility of ours on November 10, 2007.