Why you should Choose a Cavapoo Puppy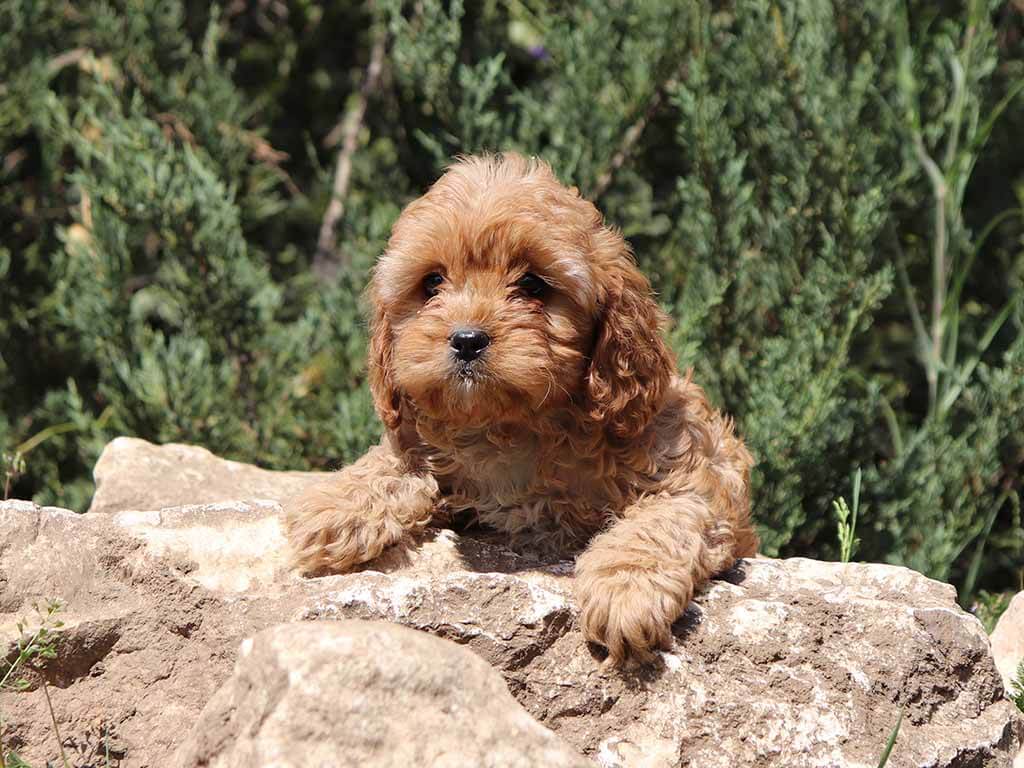 The Cavapoo, part Poodle, part Cavalier King Charles Spaniel. And without doubt this is the most popular dog on Euro Puppy in the last couple of years.
We have been delivering curly haired Cavapoo cuties all over the world, and have received so many wonderful updates from happy Cavapoo owners.
We want others to discover the joy of having this perfect dog in their life!
That's why for the next few months, Euro Puppy is giving you dazzling Cavapoo special offers!
The current CAVAPOO DEAL is a free delivery within Europe for every Cavapoo on Euro Puppy!
If that is enough to make you ready to find your perfect Cavapoo, then go ahead…
But first let's make sure you know why you should choose a Cavapoo puppy!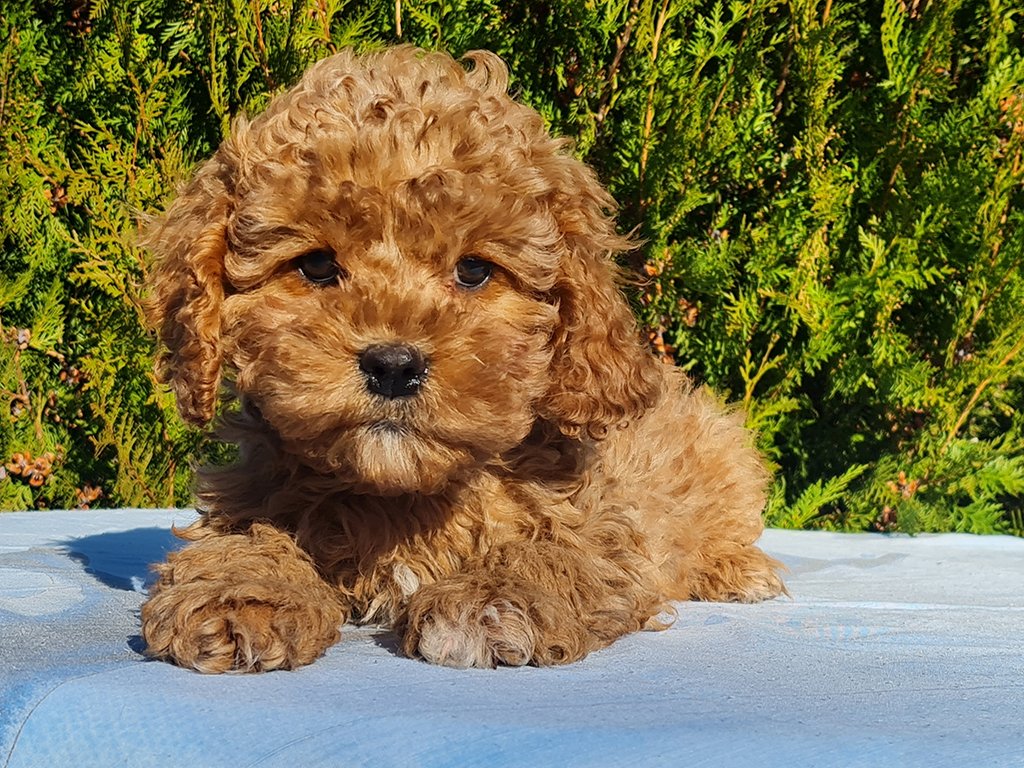 What's so special about the Cavapoo? Well… this mix breed has been purposefully created to ensure they have the best nature ever. They have the happiness and sweetness of the Cavalier, and the loyalty and brains of the Poodle. And they have proven to be the very best companion. They love to be around people, and are a very playful, active breed, making them ideal for families and children.
But don't just take our word for it. See what our dog owners say…
She is loved by everybody, because she is so very, very friendly. She does not argue with other dogs at all. It is more the opposite. She acts absolutely respectful to them. She loves to run around with other dogs. Even if they are twice as big as her. She is a huge gain for our family. And life with her has been great as there is always something to laugh about. She is just perfect. And I have been asked many times, where I got this wonderful dog. And she gets lots of compliments that she has a beautiful dog face. Which I totally agree.   Sonja with John the Cavapoo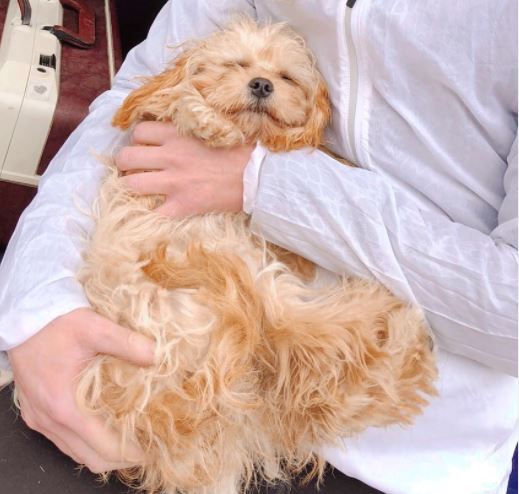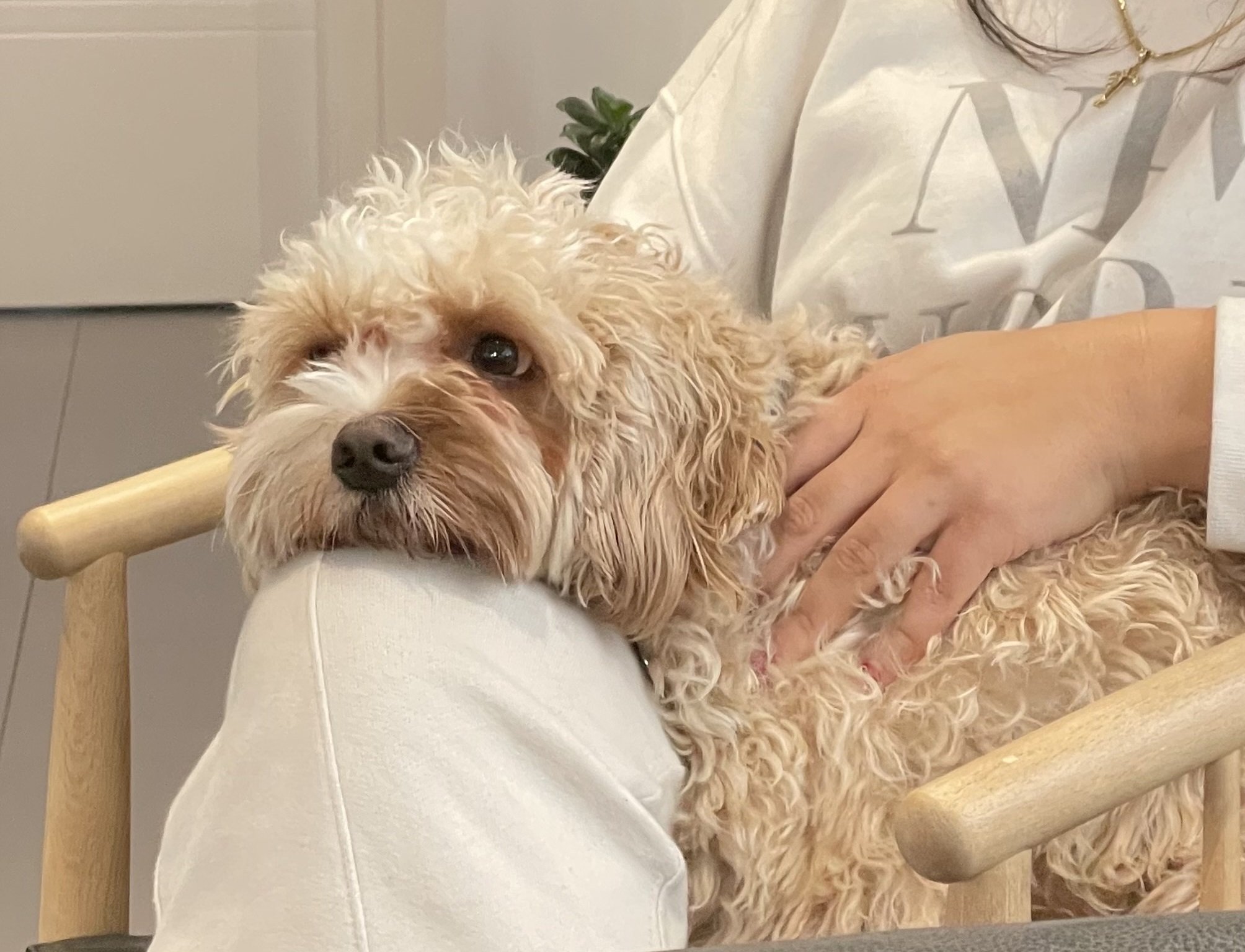 Pino has been great, he's the cutest little baby ever.
He's weird, funny, cute, soft, loyal and just the best best friend. I'm so grateful I made the decision to adopt a puppy during quarantine and now I get to grow up with him:)).  Celine with Pino the Cavapoo
We are very proud when we hear how wonderful our pups are in their homes. But we are also proud of the Cavapoo breeders we work with.
These are only the very best breeders, verified and regularly visited by us. Our CEO even has a Cavapoo puppy from one of these breeders!
Every litter is well bred, and raised with their dam in their first weeks and months.
Each and every puppy is well socialised with other dogs and people.
All the Cavapoos are thoroughly health checked and even receive an official ultrasound to ensure they are free of any heart issues.
The wonders of the Cavapoo don't stop there! If you hate dog hairs getting everywhere, or have a mild dog allergy, then the Cavapoo is the dog for you! Thanks to their Poodle heritage they are as close to hypoallergenic as a dog breed can come. They rarely drop hairs, and they have far less allergens than other dog breeds!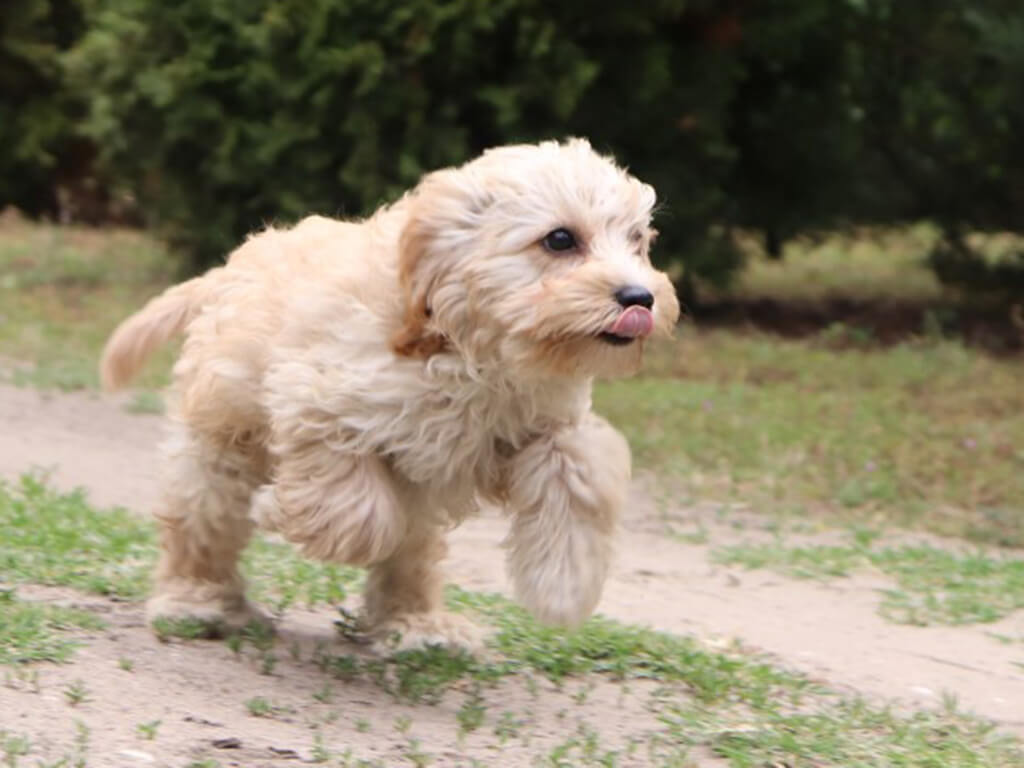 Ready to check out our puppies?