Euro Puppy Reviews
We have more fantastic, and fun reviews on our Facebook Page and the Euro Puppy Club on Facebook. Have a look now at our most recent photos, videos and stories sent to us by Euro Puppy dog owners; loving life with their Euro puppy.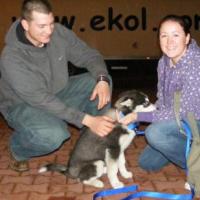 Hey Eddie, We received her yesterday night and we have decided to call her Alice…just got back from the vets about an hour a go, she is good and healthy…if there is anything else you need from us just let us know….thank you for all of your help and happy holidays. Thanks,Shawna and Lance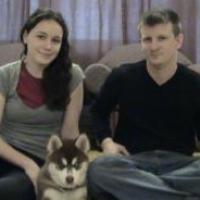 Hello Eddie, We picked up Igloo from the airport Friday with no problems. We were so excited to see him! After sleeping most of the day he got up the next morning ready to play. Igloo has been chasing the ball around the yard and chewing on his rope toy ever since. Thanks,Mason and Kattie Trantham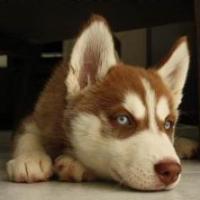 Eddie, I took Sage to the vet today, everything checks out ok. She had a slight sore throat it seemed, but the doctor said this was just from all the stress of traveling and a new home. She seems to be enjoying my house just fine, I think she was excited to see so many things to chew on(mostly not her toys) She really seems to like biting at socks, especially while I'm wearing them :)I'll send pictures soon, thanks […]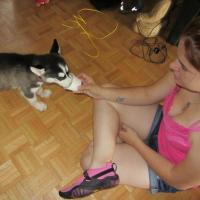 Hello again! Just dropping in to say that Kiska is doing very well. I took her to the vet today and she weighs almost 16 pounds. She had a deworming vaccine, 2 other vaccines, and another rabies shot because Germany doesnt recognize the rabies vaccine if it was given to them younger than 12 weeks old. She is amazing and she is so playful and energetic! We are still potty training her though. Using the Kennel method which we had […]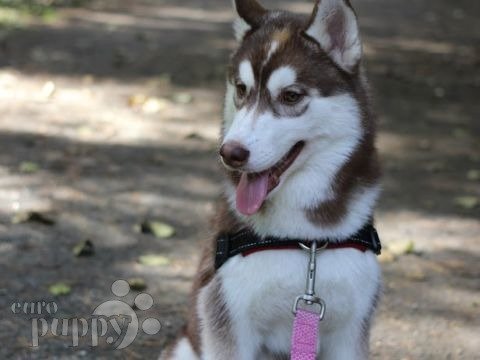 Melinda, I wanted to give you an update on our Marmalade(now named Ocha) who we recieved in August. She is very happy with us and our cat. She arrived healthy and we've been reinforcing the work that the trainer did. She is becoming less timid. She likes walks to the dog park, snacks, and playing fetch with her duck toy. I've attached a few pictures of Ocha. Please let the breeder, trainer, and folks at Euro Puppy that she is […]
Adopt from Euro Puppy to have your very own dream puppy
that will complete your life!