Euro Puppy's References
Feel free to browse the many hundreds of testimonials we have received from happy dog owners all over the world. This, of course, would not have been possible without the awesome breeders we work with. The letters below reflect all the love and care they put into breeding and raising their puppies. The service we provide is the cherry on the cake.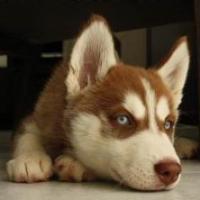 Eddie, I took Sage to the vet today, everything checks out ok. She had a slight sore throat it seemed, but the doctor said this was just from all the stress of traveling and a new home. She seems to be enjoying my house just fine, I think she was excited to see so many things to chew on(mostly not her toys) She really seems to like biting at socks, especially while I'm wearing them :)I'll send pictures soon, thanks […]
Adopt from Euro Puppy to have your very own dream puppy
that will complete your life!