Euro Puppy's References
We have more fantastic, and fun reviews on our Facebook Page and the Euro Puppy Club on Facebook. Have a look now at our most recent photos, videos and stories sent to us by Euro Puppy dog owners; loving life with their Euro puppy.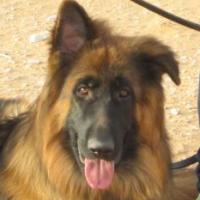 Hello Eddie, Sorry for getting back to you so late i am traveling for the summer vacation. i do have pictures of the male GSD since he's with me. the female is with a friend of mine i'll ask him to send me pictures of her. My male has one droopy ear it never went up here are his pictures hope he likes them :)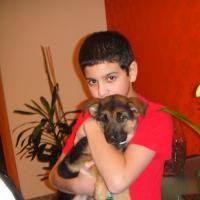 Hi Eddie, This has been such a great experience and i am so happy that i chose Euro Puppy to do buisness with because of their honesty and their loyalty to their custumers from the beginning to the end. I also appreciated them always keeping me updated about everthing it made me feel in control. I already recommended you to all my friends, and if i ever think about buying a new dog i know where to go. I hope […]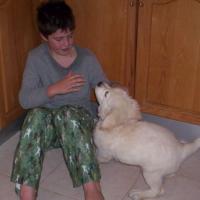 Eddie, He was a bundle of energy and drank and ate most of the food we brought. He slept the first night in his cage but did not put up too much of a fight :) Tonight we are taking him to a very good vet here in Riyadh. In fact he was recommended by both Mashael and Summer. I have taken some pictures already and will upload them soon for you to see. Thanks so much for everything and […]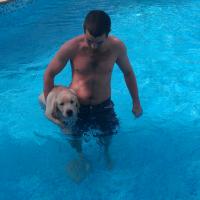 Hi Eddie, Hope everythings cool with you. Here are some pictures of buddy and I. Also a picture of ella. Noureldeen and I are exceptionally happy. Rakan, Riyadh, Saudi Arabia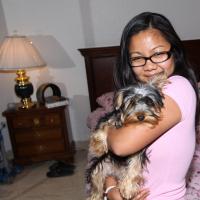 Hi Eddie, He is a great addition to our family! We love him to death! He has only taken three days to adjust and it seems like he is very very happy! He is very active and mischievous. He's such a great dog and listens very well. Attached are some pics. By the way, we re-named him Baxter. We really liked that name. Sincerely, Shayne Riyadh, Saudi Arabia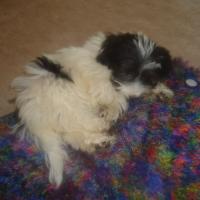 "Hi Eddie and familyJust letting you know that I have settled nicely into my new home and family. I have been to the vet and I'm nice and healthy. I now go by the name of Boof. I'm greatly loved and a joy to my new mum and dad. I'm a mummy's boy which is what I was meant to be." Brian and I would once again just like to thank you again for helping us get Boof. He is […]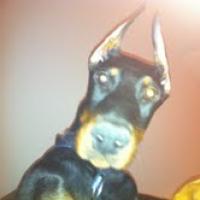 Hi Eddie, How are you? Just to let you know Apollo has settled in great with us. He is so clever and is so much fun. He has grown into his paws now so he doesnt look so goofy! lol He keeps me very busy but I can not imagine life without him now!! Thank you for helping bring him into our lives! I attached some photos for you. Zoe, Riyadh, Saudi Arabia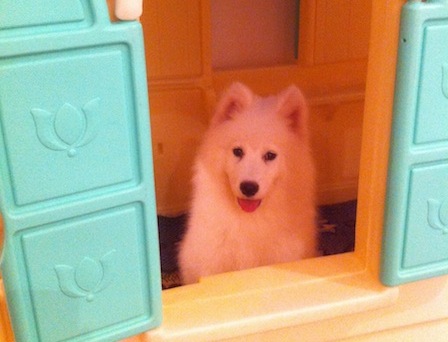 Dear Eddie, As I informed you on the phone I received the puppy and we are so happy for having him among our family. I prepared for him sweet little home and he seems enjoying himself. Regards, Khalid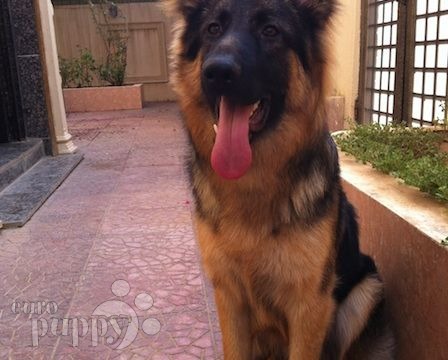 Hello again guys, I've attached photos of cyrus for you. He is growning up and is looking so handsome. I'm so proud of him. He makes me feel like the dog whisperer becasue he takes so well to training. Who ever heard of a dog being completely house trained in 2 weeks. Thanks again guys for giving me the best dog in the world Waheed Khairy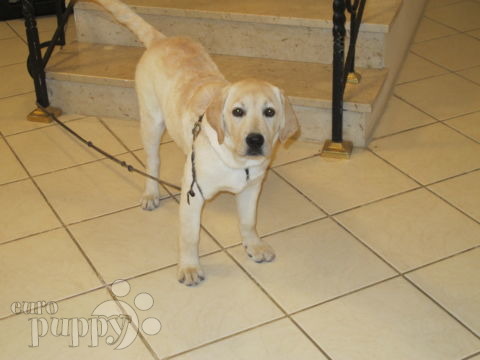 Hello Eddie, I would like to inform you that Tank is doing great, he is growing up so fast and is a bundle of joy. Attached is a picture of our big boy! Regards, Ehab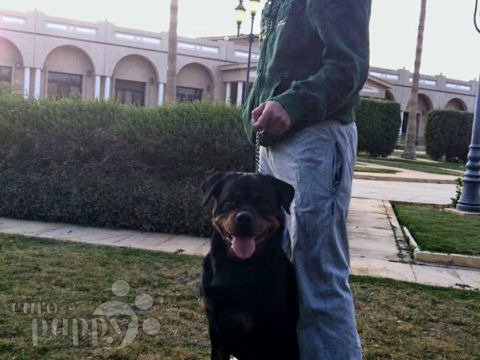 Hi Steve, Some photos of Oris. Many thanks for helping me make it happen, Regards Aziz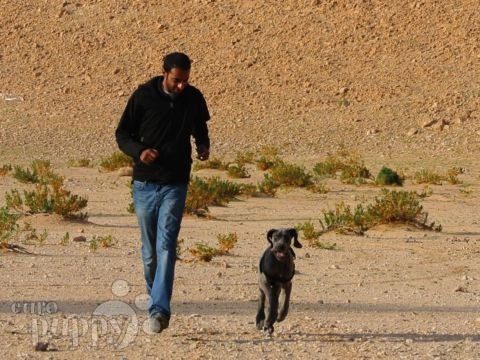 Hello Eddie & Steve, Season greetings, I have attached pics of my super star puppy Kane. What a brilliant smart boy he turned out to be. Four months old and already a giant! Thanks for giving me a great dog yet again guys.
Adopt from Euro Puppy to have your very own dream puppy
that will complete your life!