Euro Puppy Reviews
We have more fantastic, and fun reviews on our Facebook Page and the Euro Puppy Club on Facebook. Have a look now at our most recent photos, videos and stories sent to us by Euro Puppy dog owners; loving life with their Euro puppy.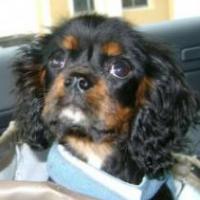 Hi Eddie! Here's a picture of our little "devil dog" MALKA! She's ruling the roost and controlling my 2 male dogs of course! Bites their tails, steals their toys! LOL She's very funny. We take her to our office everyday so attached it a picture of her in her doggie car bucket seat. People drive up along side us and she looks right at them! Fran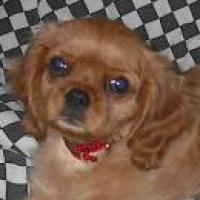 Sandor,Well she has finally arrived. She looks absolutely gorgeous. Everything at the airport went very well. She slept most of the 5 1/2 hour drive home. Once we got home she was eating some and played for alittle bit with her new sister. She goes to the vet tomorrow in the evening. I will e-mail you when we get home from the vet. Thanks again for everything.Pat Sandor,Congratulations! Sorry about all the emails I wasn't aware that you were away […]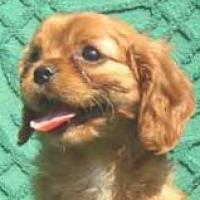 I have seven cavaliers and have been breeding dogs for awhile. When I found Sandor on the web site I really liked the quality of the dogs he had for sale.I bought two solids from him. I was worried about flying them so far, but they did great.I think buying two made the flight easier then buying one. The airline was super and even let us shower them off upon arrival, and gave us clean towels to wrap them in. […]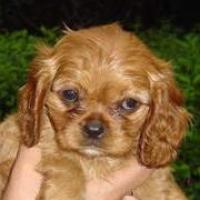 Hello Sandor, We are so happy to have Sir Nevis!! He is the most intelligent little pup I have ever seen!! Last night when we arrived home with him and put him in his area for some food, water and rest. He noticed off to the side his "puppy litter box", he immediately went to it and used it just as if he were grown!! Then this morning before we could take him outside he used his litter box again…what […]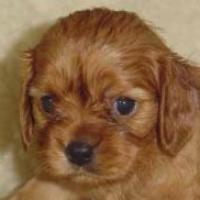 Sandor, It's me again, writing to tell you what an AWESOME puppy this is!!! If I had known just how nice she is, I would have taken out a loan to get her sister! This is the best pup we've gotten from you. We couldn't be more happy with her than we are. :o)THIS girl looks like a show prospect if I ever saw one. Now, I need to ask yet another favor from you. Is there any way you […]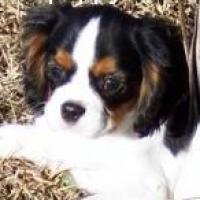 Dear Sandor, I wanted to let you know how pleased I am with the 2 Tri Cavalier King Charles Spaniels I purchased from you. Not only are they absolutely gorgeous but they have the best personalities. Their champion pedigrees are remarkable and I consider myself very lucky to have gotten them. Thank you for your helpfullness and kindness but most of all thanks for being so patient answering my many questions. Becky from North Carolina
Adopt from Euro Puppy to have your very own dream puppy
that will complete your life!