Euro Puppy Reviews
We have more fantastic, and fun reviews on our Facebook Page and the Euro Puppy Club on Facebook. Have a look now at our most recent photos, videos and stories sent to us by Euro Puppy dog owners; loving life with their Euro puppy.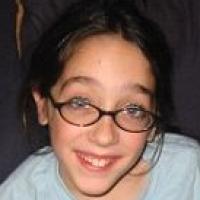 i just wrote you a message and i might have sent it before i was finished…so if you get this twice sorry. just wanted to thank you!!!!!!!!!!!! she's here and she's perfect. i couldn't be happier, and she's even cuter than her photo!!!!! she's a doll. i just adore her!!!! get this too, while i was waiting i ran into another one of your clients and sang your praises!!!! she was telling me how nervous she was..i told her what […]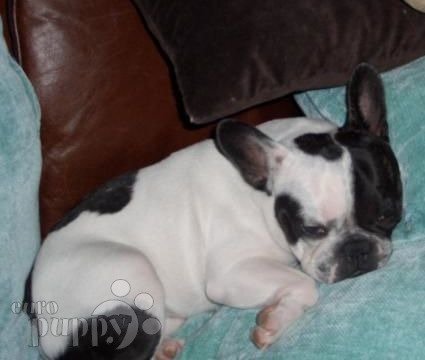 Hi Eddie, I am so delighted to have Tabasco the French Bulldog that I purchased from you last year in Nov, now named Max as he is 1 year and three weeks old. He is just beautiful, a treat to be with. Thank you again for the wonderful transaction and a truly wonderful dog. Attached is a photo of him. Thanks again. Sincerely, Clare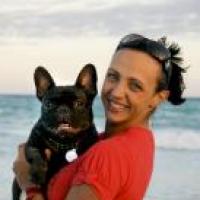 Hello Mario, Just wanted to check in and say hello from Romeo Astor and Myself….Romeo is a very healthy puppy and I'm very happy with him.Thank you Once again.Happy Holidays!Olga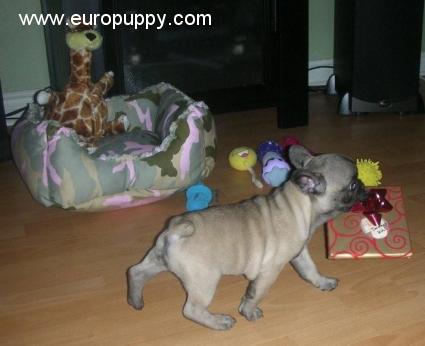 Mario, Thanks so much!! Just got home from picking her up!!She's more beautiful than her pics! :) As soon as she walked out of her cage, she went straight for the toys and picked the one she wanted and hasn't put it down yet! Thank you very much!Kili
Hi, Eddie!We picked up Betty yesterday and have renamed her Kahlua. Our vet was able to squeeze her in today and other than some dry skin and a little puppy acne in her left ear, she's 100% healthy. :D Everyone at the vet office was very impressed with her appearance. They called her cute and gorgeous. We were even asked for our phone number by a couple who had brought their dog to the vet because they want to stay […]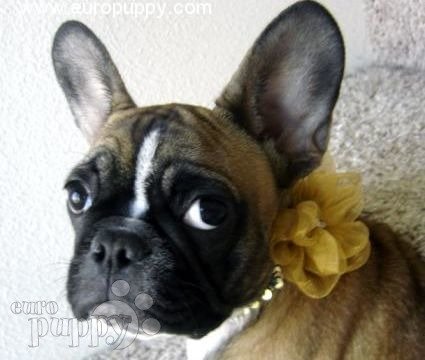 Eddie, Here are pictures of Kahlua, aka. Betty from when she was competing in MySpace's Miss Dog USA contest. She didn't win, but she looks oh so cute! We love her so much! She's such a sassy fire cracker. She likes to boss Bailey around. :) Thank you,Jessica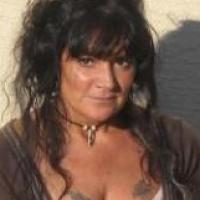 HEY MARIO.. WE PURCHASED WINSTON A FRENCH BULLDOG AND ARIA. A FRENCH MASTIFF.THESE ARE BEAUTIFUL DOGS WITH WHOM WE LOVE DEARLY…THANKS FOR THE QUALITY WE RECEIVED IN THESE PUPPIES AND THE COMMUNICATION AS WELL..YOU TRULY STAND BEHIND YOUR PUPS…THANKS AGAINCHEYENNE LENNOX12/09/2008
Eddie, Sancho is awesome! Love him to death!He's almost a year old and he's 25 lbs.Came out exactly how I wanted him to look, very weird! I have had soo many people ask me where I got him and I always refer them to your site. Thank you!Cristina DeVille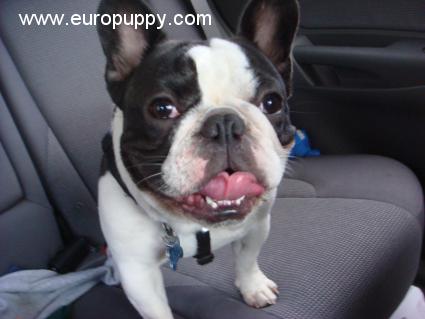 Hey Eddie, Its Dat and Stephanie today was Ando's 1st birthday we made him a cake(dog approved of course) and took him birthday shopping its so hard to believe hes a year old and that I've almost had this lovable guy for almost a year everyone loves him every where we go he always makes friends..well here's a few pictures of him..some are blurry … and the other dog is his best friend and only party pal duke.. Hi Eddie, […]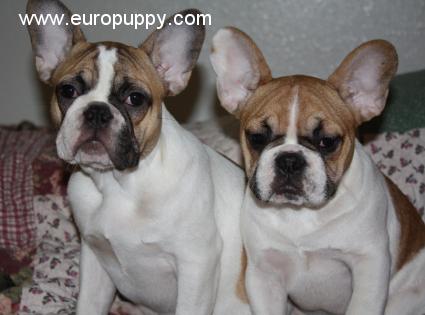 Eddie, I had a very nice puppy last time from you when I bought "Spotty", now Ana'. She is my best looking Frenchie, and sleeps with me! And what a nice disposition. I have attached a new picture of her.They are sitting on my bed. On the second pic she is on the right. Allie, the other pup is one I raised. She and Allie are best friends.I had people come to look at a puppy last weekend, and when […]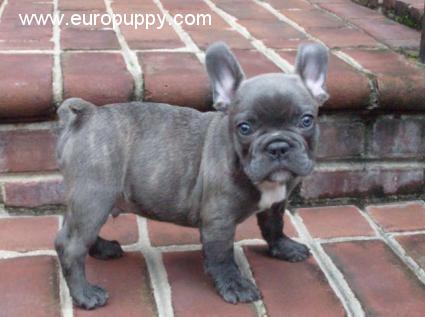 Sorry for the delay, Men! have just been a little pre-occupied around here. :- ) He looks a little better each day with a little more meat on him and some rest. These were all the day he arrived and the early morning after. Not too bad looking after the travel, eh ?? So far he's really mellow, too, which is nice. Loves to lay on his back and have me rub his soft belly. I'll send you more pics […]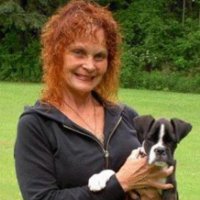 Eddie, She arrived safe and sound ! What a beauty ! Breeder did a wonderful job with her Eddie. She is trusting, confident, initiates play, very smart and eager to please. She stands her ground with the other lads too ! Arrived home an hr ago ( evening Boston traffic is murder ) but wanted to let you know the little girl is settling in very nicely :) We love her so ! Thanks So much ! D and J
Adopt from Euro Puppy to have your very own dream puppy
that will complete your life!