Euro Puppy Reviews
We have more fantastic, and fun reviews on our Facebook Page and the Euro Puppy Club on Facebook. Have a look now at our most recent photos, videos and stories sent to us by Euro Puppy dog owners; loving life with their Euro puppy.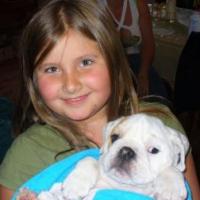 Mario,We picked up Solomon at the airport a couple of hours ago. I want say I had my doubts about ordering pets online but EuroPuppy is awesome and I would recommend you to anyone and everyone. Not only did I receive great communication from you and the rest of the Europuppy staff, I received a lot of useful information without having to search the internet trying to figure out who's telling the truth. Everything you told me regarding the quality […]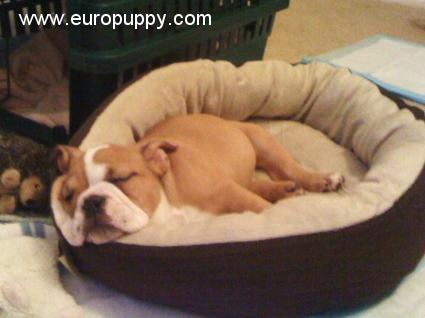 Hello Mario, Let me say that our new puppy is great, he is a very loving dog. We have named him Buccaneer, Buc for short. I'm very pleased with the whole experience of getting this dog from you. We took him to the vet and we are happy to know that our vet said he was healthy, I've attached the document from the vet. Thanks for all your help with this! Best, Adam Lemonde
Mario and Tibor, Our puppy is home with us and I could not be happier with the dog, as well as the process of it all. It took me a total of 10minutes to clear customs and get the puppy, now named Henry. He was very frightened at first, which was expected, but as soon as he warmed up to me he is better than I could have imagined. He is so sweet, loving and affectionate, as well as being […]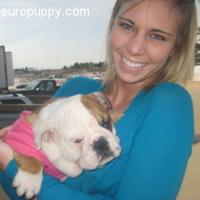 Hello Eddie, Chelsea arrived yesterday around 12 noon. We did not get home until around 4:45p.m. and all local vets close at 5:00p.m. So she will be going today around 1:00. She is doing great and is as sweet as could be!Here are a couple pictures from when she arrived! I will e-mail again as soon she leaves the vet and fax information to you! Jenna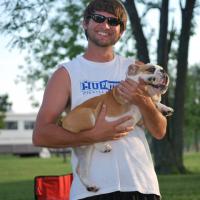 Eddie, We are so sorry that it took us so long to send an update on Bill with pictures. We renamed him Captain and are absolutely loving having him as our puppy! He is pure entertainment and everyone that meets him can't help but come up and pet him. We just wanted to thank you again for helping us get our beautiful new puppy! We hope you enjoy the pictures. Aaron and Michelle Haselhorst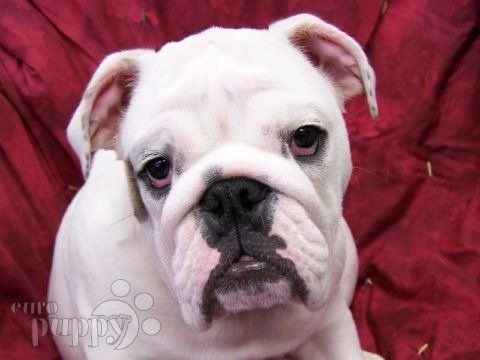 Dear Eddie, Here are some photos of Bosko "Baddy". He know weighs 30 lbs and is a joy for the whole family. Thank You. Sincerely Doreen Miethe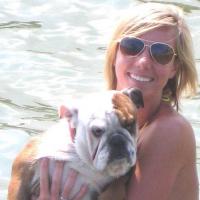 I just wanted give you guys at EuroPuppy a quick update on Chelsea. I purchased Chelsea, a miniature English Bulldog this past Feb. She weighs about 40lbs now and is strong, playful and healthy, I could not ask for a better dog! She has been the best puppy throughout this almost first year. She has never once cried or whined, has a head full of sense and was very easy to train. She is without a doubt the sweetest thing […]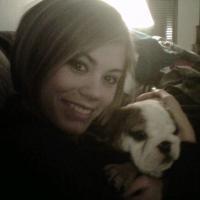 Eddie and Tibor; Thank you so much for all your help with Mona. She is such a little ball of energy!! I am so in love with her!! Caitlin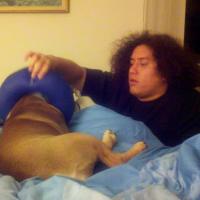 Hi Eddie, So glad to hear from you. I will attach a few pictures of her. Kids named her "Biggie Smalls." Thanks, Christine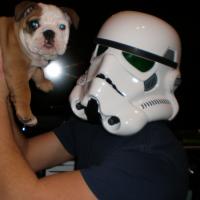 Hey Eddie, Sorry it has taken soo long for me to respond, I also tried to take the survey, but it is now closed. I wanted to let you know that we are very satisfied with our business with you and Suzy (we have renamed her "Scout") is doing very well. She finished up all her puppy shots and will be spayed next week. I'm going to attach some pictures for you to see how much she has grown. She […]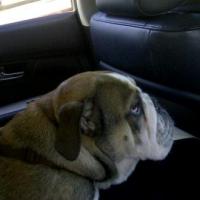 Hi Eddie, He has gained plenty of lbs already so far. getting a lot bigger. haha. I've been bringing him to play with my friend's dog a lot ever since I got him. I've attached a couple pictures of him and his best friend. Ayrton Los Angeles, CA , USA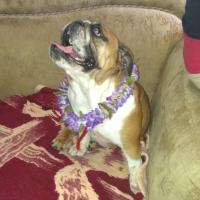 Hello Eddie, It's been about two years since we received our beautiful Chona from Europuppy and she has grown to be the most loving and awesome puppy ever. Attached are some pictures of her and her best friends. As you can tell, she is very photogenic. Thank you for such a great companion Thanks, Alonso CA, USA
Adopt from Euro Puppy to have your very own dream puppy
that will complete your life!