Euro Puppy's References
Feel free to browse the many hundreds of testimonials we have received from happy dog owners all over the world. This, of course, would not have been possible without the awesome breeders we work with. The letters below reflect all the love and care they put into breeding and raising their puppies. The service we provide is the cherry on the cake.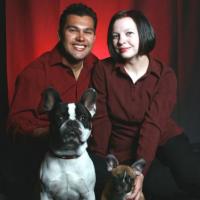 Hi, Eddie!We picked up Betty yesterday and have renamed her Kahlua. Our vet was able to squeeze her in today and other than some dry skin and a little puppy acne in her left ear, she's 100% healthy. :D Everyone at the vet office was very impressed with her appearance. They called her cute and gorgeous. We were even asked for our phone number by a couple who had brought their dog to the vet because they want to stay […]
Adopt from Euro Puppy to have your very own dream puppy
that will complete your life!