Euro Puppy Reviews
We have more fantastic, and fun reviews on our Facebook Page and the Euro Puppy Club on Facebook. Have a look now at our most recent photos, videos and stories sent to us by Euro Puppy dog owners; loving life with their Euro puppy.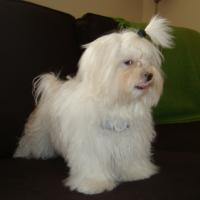 Hi! It is not as early as I said they would come but here are some pics of Buddy. We renamed him Bam Bam and he still is getting used to it. He is such sweet pup and loves to play with his new toy. He has been chasing me and my mom all over the house and garden. When we take him outside, he thinks it time to play some more. It is really hot here so we cant […]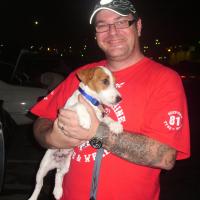 Hi Eddie, We first contacted Europuppy three years ago. Since then Euro Puppy (mainly Sandor and yourself) have seen us through a lot of the highs and lows of dog ownership, for which we are greatful. This is why we came back for our new puppy. We collected 'Milo' last night, even the vet was watching for John's reaction, he was like a child waiting for Christmas. John wanted to have the pup ride home with him in the car. […]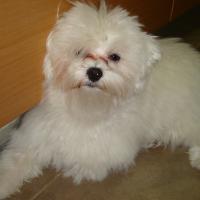 Eddie, You may not remember us as it has been long but we bought Bam the maltese puppy. I thought some pics would be nice to show you. Just wanted to let you know that he is great. He has had a haircut because it is so hot here and his long show hair was acting as a mop. Hope you like the pics, Leah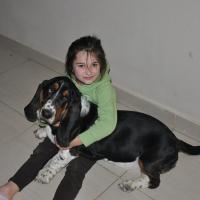 Hi Eddie, These are a couple of photos from last night. I have lots of him running around but there from January and he is much smaller:) I will try to take some good ones of him not sleeping or lounging this week and will send it. Have a good weekend! Regards Petya, Doha, Qatar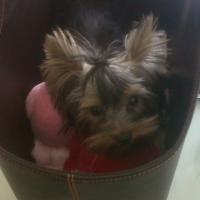 Hi Eddie So sorry have been away but will have this to you by the end of the week. I must just add that Cookie is just the most adorable puppy i have set eyes on. She is so healthy and looks so happy prancing around the apartment – beautiful shiny coat and such a sweet nature. She also hasn't barked once as yet. I have attached a pic and will send some from my actual camera when i can […]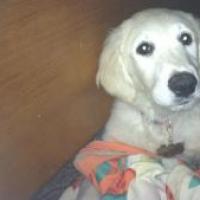 Hey eddy, Look at him now. Became more active and had minced beef twice and licked his bowl. He liked beef more than chicken. Now cheawing bone. He is very playfull. Now slowly mixing with us & i belive he will be normal soon. Went to docs and has declare him fit but will recover from stress & drepression than he will be fine. At times his mind is still in Hungry with his fellow mates. All over the Romeo […]
Adopt from Euro Puppy to have your very own dream puppy
that will complete your life!