Euro Puppy Reviews
We have more fantastic, and fun reviews on our Facebook Page and the Euro Puppy Club on Facebook. Have a look now at our most recent photos, videos and stories sent to us by Euro Puppy dog owners; loving life with their Euro puppy.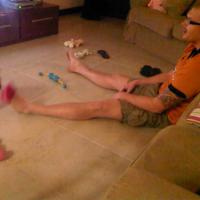 Hi Eddie and Tibor, Here are some pictures of Petra on her first day. She is booked in for tomorrow with the vet I will let you know how it goes. She has slept most of today in her bed which she seems to love and also fell asleep on top of me! She is very good and such a beautiful puppy and very affectionate like it said on the Euro Puppy website. Thanks Again and I will update you […]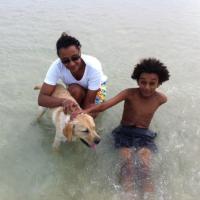 Hi Eddie, Hope all is great. Just wanted to update you on Bella. What a dog?! She's now almost eight months old and looks stunning. She has a unique character and has added a lot to our family. Thank you for everything. Attaching some photos and a video clip. By the way, many people are asking me where I got Bella from. I'm recommending you HIGHLY. All the best, Tarik Zarroug Doha, Qatar
Eddie and Tibor; Thank you so much for all your help with Mona. She is such a little ball of energy!! I am so in love with her!! Caitlin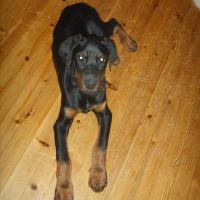 Hello Eddie, I filled the survey. i can put some photos as a attachment in this email. and i also have putt photos to the facebook site :) Audi is doing great, he loves to play with our 2 other dogs and sleeps with then all day long. our other dogs was a little frightened when audi came, but now he is one of the pact. :) regards saija and hannu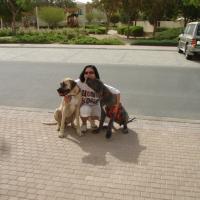 Hallo Eddie, I received the paper today, thanks so much. I am sorry for the late replied, been hectic, work and guests. Attach is Jethro (Kosmo) with my husband and Kosmo with Ella and I. Look how big he is. When the guests were here, we put both of them to DKC (Boarding), not seeing him for a week, I notice the change in him. These are taken in front or our home, after the morning walk last Friday. He […]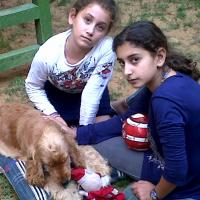 Hi Eddie, Its carla, wanted to let u know that twix (previous darcy) is doing fine, a very playfull and sweet dog. We get him a trainer to help us in the training, though he doesn't listen much to us! It will workout eventually, the kids love him and spoil him. Will follow with some more pictures. Regards, Carla Tabet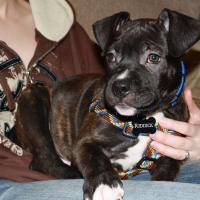 Hi Eddie! Just wanted to let you know that "Willie Stark" is doing great! We have renamed him "Riddick" and is fitting in just fine. He is a big snuggler and definately doesn't skip a meal! We are very happy with him and we are very glad we chose EuroPuppy to help us add to our family! Thank you again for all of your help! -Briann and Anthony Rauch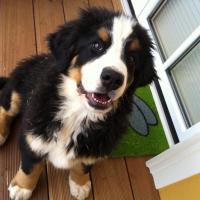 Hello Eddie, the dogs are fine. They are getting bigger every day! They love playing in the snow and they follow us everywere :) I have send some pictures but i will make some more soon. Kind regards Jenny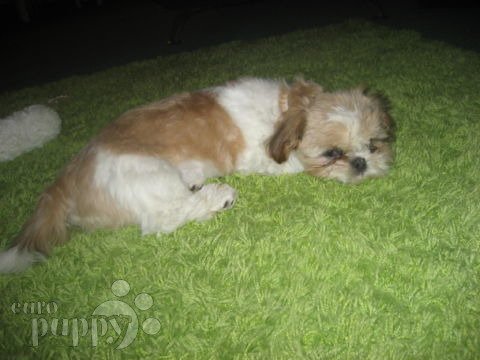 Morning Eddie, Sorry been ages getting back to you, have been really busy with sick children and attending a funeral in England. I filled in the customer survey the other week for you – all good :) Will update some pics for you of Chester now named Woody, for you when i get 5 minutes haha jenny and woody x (he's had his hair cut as it was dragging on the floor haha :) ) many thanks Jenny
Adopt from Euro Puppy to have your very own dream puppy
that will complete your life!