Euro Puppy Reviews
We have more fantastic, and fun reviews on our Facebook Page and the Euro Puppy Club on Facebook. Have a look now at our most recent photos, videos and stories sent to us by Euro Puppy dog owners; loving life with their Euro puppy.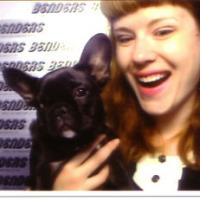 Hi Eddie,Nessa is home with us, safe & sound!We went to the vet today and are right on track. Best Regards,Carey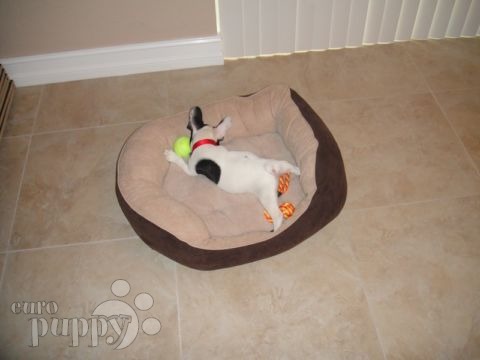 Eddie, I am very happy to say the panda is now at his new home with us!!!!! We are so happy to have him. we have been enjoying him all day. he is such a character. i have to say that we were very nervous throughout this entire process. up until we saw him brought through the door at the airport. Then our worries went away and all we could think is how much we LOVE this puppy. Thank you […]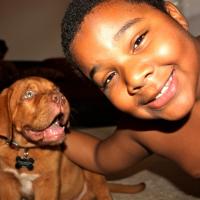 Hello Eddie He is absolutely beautiful. Everyone loves him. I even got a few enquires of where we purchased him from. So its possible I may send you some more business. cheers,Col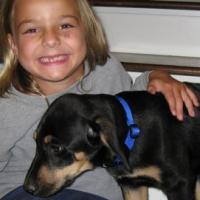 Our tired little puppy finally made it home. He is bouncing back quickly. Thanks so much to all. Jean-Pierre Mobasser Eddie, So glad you want to see more photos. Vegas is a great dog who likes LOTS of attention. He enjoys playing outside with our Vizsla. He likes taking long walks, and more than anything he likes having his belly rubbed. Sorry I had to send three separate emails but I couldn't put all three photos on one email. Please […]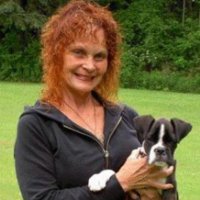 Eddie, She arrived safe and sound ! What a beauty ! Breeder did a wonderful job with her Eddie. She is trusting, confident, initiates play, very smart and eager to please. She stands her ground with the other lads too ! Arrived home an hr ago ( evening Boston traffic is murder ) but wanted to let you know the little girl is settling in very nicely :) We love her so ! Thanks So much ! D and J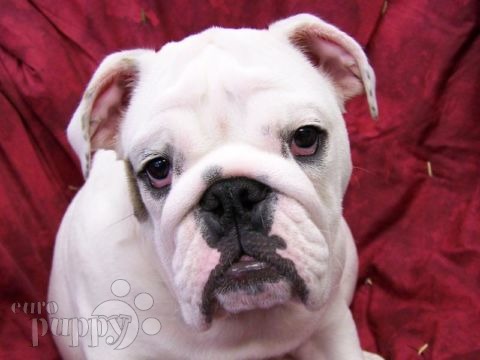 Dear Eddie, Here are some photos of Bosko "Baddy". He know weighs 30 lbs and is a joy for the whole family. Thank You. Sincerely Doreen Miethe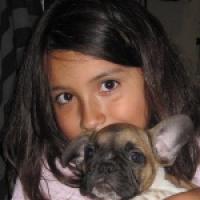 Hi Eddie, I just wanted to let you know that Gideon (we have yet to choose a new name for him) arrived this afternoon, and has already had a full day of playing, eating, and sleeping. He was a little nervous and unsure at first, but he warmed right up on the way home. The whole family is excited to welcome this sweet and gorgeous little boy into our lives. We have his first veterinarian appointment scheduled for the morning […]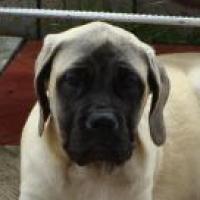 Hello, Greetings to you,sorry for delayed pics.I m sure you will be happy on seeing them.They will be soon completing a month now. regards. Hello Eddie, How are you? It's been ages since we had exchanged greetings anyways better late than sorry. how's everything,your Website is more impressive now and with all the Promotions and advertisements around you must be busy making more families Happy. Your enthusiasm and patient service has given me the best of the breeds and I […]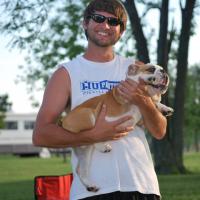 Eddie, We are so sorry that it took us so long to send an update on Bill with pictures. We renamed him Captain and are absolutely loving having him as our puppy! He is pure entertainment and everyone that meets him can't help but come up and pet him. We just wanted to thank you again for helping us get our beautiful new puppy! We hope you enjoy the pictures. Aaron and Michelle Haselhorst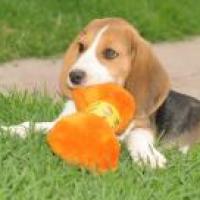 : o ) Fertrac, now Doto (it's Swahili, it describes very well his demeanor), is doing wonderfully. He went to the Vet upon arrival and is healthy, very "travieso" and gaining weight (his throat was a little red from the tip, but he is fine now). His Mom, my daughter, is delighted, I wish I'd taken a picture when he arrived, her mouth went wide open, her eyes twinkled …. Here is a foto the day after he arrived.I'll send […]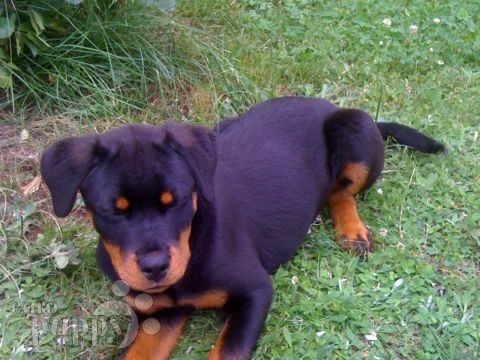 Hello Eddie We are so happy with our new family member, Freyja (named from the Germanic goddess). She is healthy, very smart, & adjusting wonderfully. I had no problems picking her up from Frankfurt airport and the cargo import staff were all very helpful and friendly. She has only been with us for just over 24 hours and already knows the sit command, heels on the leash, and takes in the new surroundings with no fear. She will be cherished […]
Adopt from Euro Puppy to have your very own dream puppy
that will complete your life!