Euro Puppy Reviews
We have more fantastic, and fun reviews on our Facebook Page and the Euro Puppy Club on Facebook. Have a look now at our most recent photos, videos and stories sent to us by Euro Puppy dog owners; loving life with their Euro puppy.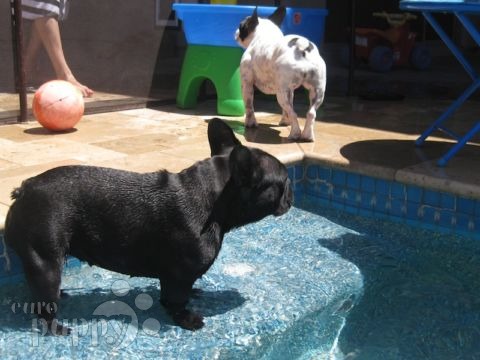 Hi Eddie, How are you? Diva is so beautiful. She just got done with her 1st heat about a month ago. Everyone comments how nice looking she is. We are so please to have her.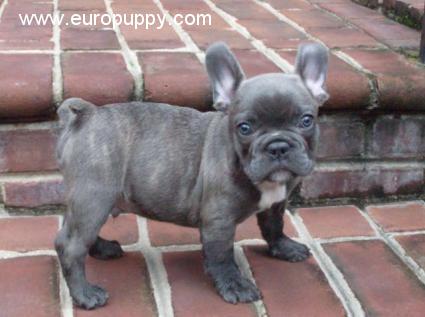 Sorry for the delay, Men! have just been a little pre-occupied around here. :- ) He looks a little better each day with a little more meat on him and some rest. These were all the day he arrived and the early morning after. Not too bad looking after the travel, eh ?? So far he's really mellow, too, which is nice. Loves to lay on his back and have me rub his soft belly. I'll send you more pics […]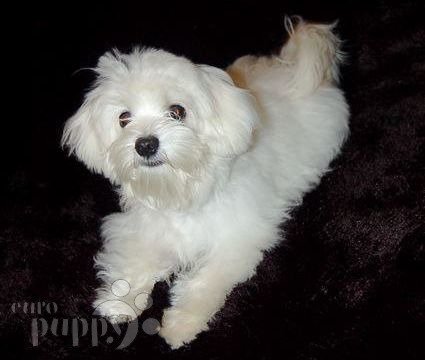 Eddie, A quick note to let you know we have him and are back in Naples. He arrived barking at the handlers and that was music to my ears. I will write more later. Happy to be home with him, he is full of life right nowand its 2 am Ciao,Cheryl Eddie, Here are the latest pictures of our Maltese puppy Polo, he is almost 6 months old, has been completely house trained as of 4 months old. He sits, […]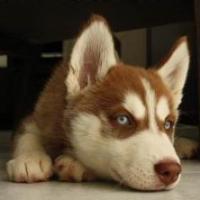 Eddie, I took Sage to the vet today, everything checks out ok. She had a slight sore throat it seemed, but the doctor said this was just from all the stress of traveling and a new home. She seems to be enjoying my house just fine, I think she was excited to see so many things to chew on(mostly not her toys) She really seems to like biting at socks, especially while I'm wearing them :)I'll send pictures soon, thanks […]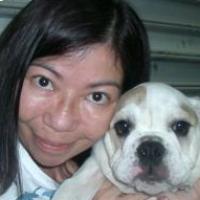 Hi Eddie, Went to receive my puppy today. She was a bit tentative when she first came out of her cage in the holding area inside the airport and just cowered on the floor. I was very worried. However, within 5 minutes, she was prancing around trying to bite my toes and dragging my husband's rucksack around the floor. Feisty little thing. Oh my gosh, I think I'm in love! :) Best,Brenda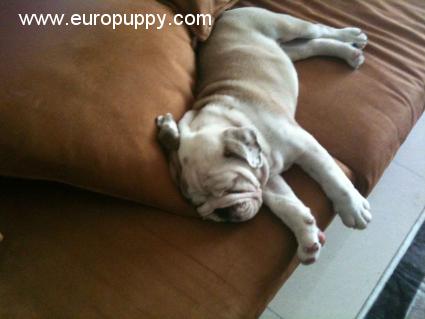 Eddie, The pup has arrived in good spirits this morning after his long trip. As soon as we got him home he was bouncing around as if he didn't have a care in the world and hasn't stopped since!! He's a lovely pup and I'd like to thank you and your staff for making the process so easy…and would recommend you to anyone I meet. Thanks, Joe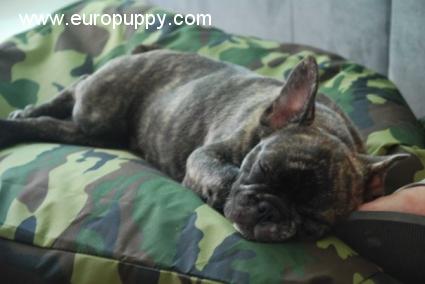 Hi Eddie and Tibor, I just wanted to say thank you very much for the safe and healthy delivery of our little man Hudson. He's awesome and the vets' given him a clean bill of health so we're looking forward to our new lives together. I've attached a few images of Hudson on his first day here in Dubai – as you can see I think he's a little jet lagged! Thank you so much for your wonderful service, your […]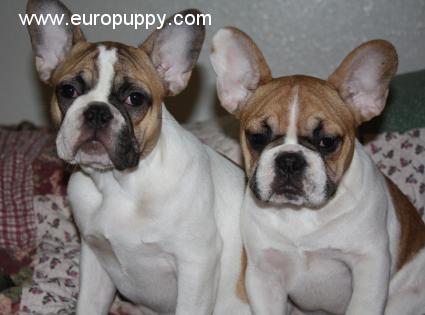 Eddie, I had a very nice puppy last time from you when I bought "Spotty", now Ana'. She is my best looking Frenchie, and sleeps with me! And what a nice disposition. I have attached a new picture of her.They are sitting on my bed. On the second pic she is on the right. Allie, the other pup is one I raised. She and Allie are best friends.I had people come to look at a puppy last weekend, and when […]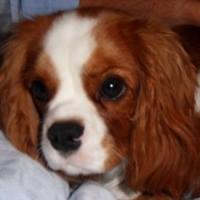 Dear Mario, Roxie has been with us for just over a year now and I cannot tell you how much joy she has brought to our lives. She is just lovely, so sweet and loving. I've attached a photo of her. I wanted to thank you once again for finding her for us. Would you by any chance recall where her siblings have gone? My husband and I were just curious :) Hope all is well with you. Thanks and […]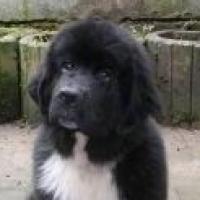 Hello Eddie, I just wanted to let you know that I received Tsunami's paper work this past weekend. Thank you so much. It was a lot of fun to see where he came from. He is doing very well.We have had a few tummy issues but I am hoping that we are past that now. Eric noticed that Victor is going to a home in Germany, please feel free to send the new owners our email address. We would love […]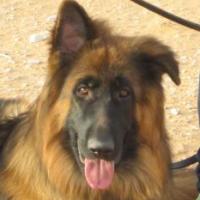 Hello Eddie, Sorry for getting back to you so late i am traveling for the summer vacation. i do have pictures of the male GSD since he's with me. the female is with a friend of mine i'll ask him to send me pictures of her. My male has one droopy ear it never went up here are his pictures hope he likes them :)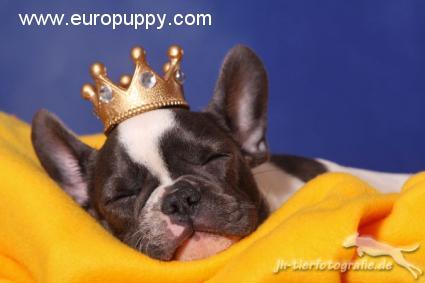 Hello Eddie, Thanks very much for this beautiful blue-pied female. She is so lovely, I send you Pictures of her. Thanks Yvonne
Adopt from Euro Puppy to have your very own dream puppy
that will complete your life!