Euro Puppy Reviews
We have more fantastic, and fun reviews on our Facebook Page and the Euro Puppy Club on Facebook. Have a look now at our most recent photos, videos and stories sent to us by Euro Puppy dog owners; loving life with their Euro puppy.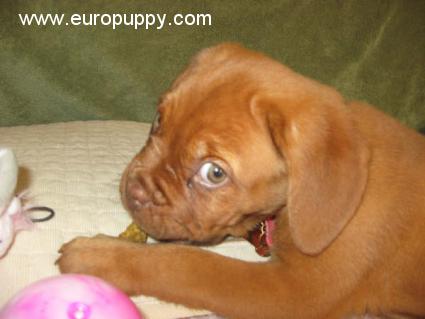 Mario, My husband and I were overjoyed when we picked up fiona! we were wonderfuly surprised to find out that she is more beautiful in person. her personality is perfect. she is confident, playful,intelligent, and she is already barking when some one comes to the door. she has the desire to protect us in only a week. we can not say how happy we are!!! we were also surprised at how smooth the delivery process was. we expected it to […]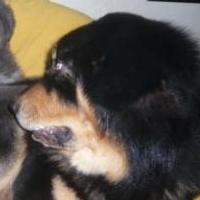 Hi Eddie, Sorry I didn't send you e mail right away I'm so busy and exhausted preparing for the chinese new year. By the way the pup stays with me for three days and after that we send to the monk my husband quite worry if he stays longer i might not give it to him. I like him so much he's so cute,very well behave,follows me around the house and mind you he is not scared of my other […]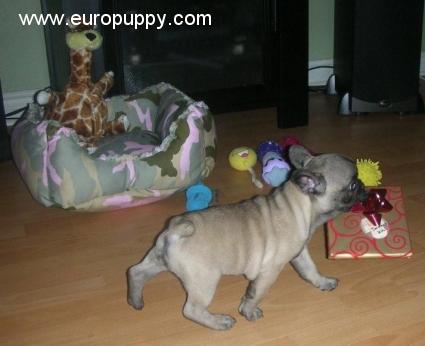 Mario, Thanks so much!! Just got home from picking her up!!She's more beautiful than her pics! :) As soon as she walked out of her cage, she went straight for the toys and picked the one she wanted and hasn't put it down yet! Thank you very much!Kili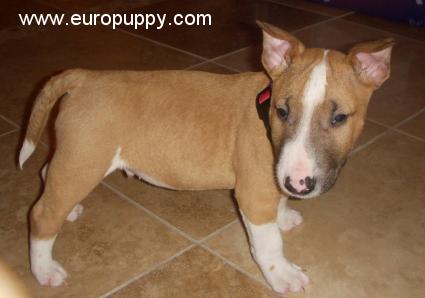 Mario, Nothing but great things to say about EuroPuppy and how our experience was. We had a great selection of puppies to choose from and the pictures on the website were great. Our questions were answered quickly. Mario was great to work with and made the transaction quick and easy. Alf, our puppy arrived safely into Omaha from his long journey and has been playful yet loving every since. He plays and plays and then drops like a wet noodle […]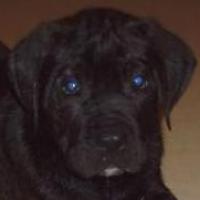 Hello Eddie, I'm writing to let you know Anton is doing FANTASTIC!! I have had him for a week now and i'm truly amazed how intelligent/obedient he is. He already knows "come", "sit", "down", "heel" and "shake". He enjoys training a lot but it is also very challenging since Anton is very stubborn, you can't make him do something if he doesn't want to do it or if he gets nothing from it. I know how to motivate him and […]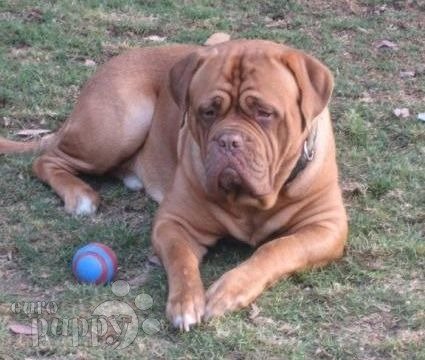 Mario, Just wanted to touch base since we bought our female. She loves her new home in Ventura CALIF. We named her Ginger. Dexter (our male) was very excited to have a play mate and they still to this day sleep together and play around the yard. They each have their own bed but she likes to crowd his like she is still small. This past week she had a growth spurt and looks more mature. She spent her first […]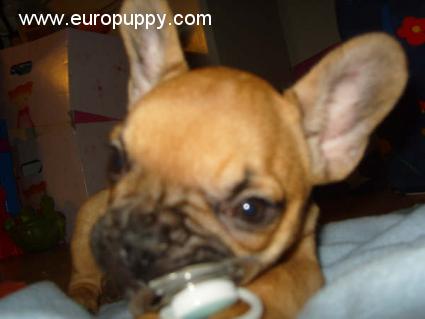 Hello Eddie.Angel becomes more and more nice and sweet. Everybody tells us how much they like her, and how beautifull she is. Angel is growing a lot , she has a little red coat, it is already to small, today I'm gonna by her bigger one, and shes realy mummys girl.My best Liselotte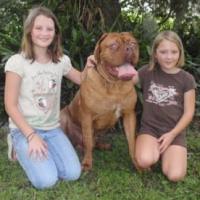 Hi Mario, sorry it's taken so long to get pics to you. I know you wanted them earlier. Thor (Nissan) is 4 months old now and just a love. The Bordeaux is set to be fully recognized by the AKC this summer! We have a contact that is interested in seeing Thor and possibly showing him (keep your fingers crossed). Either way, he is a great dog and we can't wait to see how he develops as an adult. These […]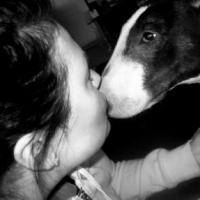 Hello! I got the bullterrier puppy last summer. And would like to create the blog for her. How do I do it? She's feeling absolutely great. Very kind and smart girl! Interested of everything that moves and doesn't move:D Watches tv with me. Likes rabbits, and starts to "cry" when they jump away and don't play with her. She also likes kids a lot but naturally I wont allow her to go near cause of her muscelar body can be […]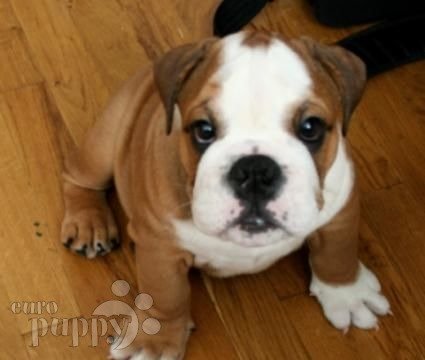 Hi Eddie, I sent you a message when I attached the photos but I guess it didn't go through. We just wrote because we wanted to thank you for all the help you've given us in getting the bulldog. We had taken him to the vet last week and she said that he was the perfect bulldog standard and very healthy. She even congratulated us in getting him. Whenever we walk down the street people often stop us and comment […]
Adopt from Euro Puppy to have your very own dream puppy
that will complete your life!