Euro Puppy Reviews
We have more fantastic, and fun reviews on our Facebook Page and the Euro Puppy Club on Facebook. Have a look now at our most recent photos, videos and stories sent to us by Euro Puppy dog owners; loving life with their Euro puppy.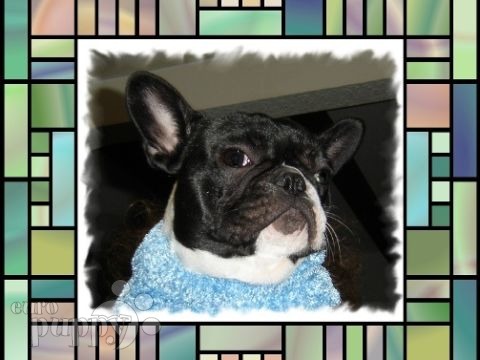 Hello Sandor! and everyone at Euro Puppy!!! We purchased Luci Jo from Euro Puppy last May and she has just been the joy our lives! We couldn't have asked for a better dog. She is the best!She loves to be cuddled and is definetely a lap dog. She also loves walks outside in the snow bundled up of course, and wrestling on the floor. We taught her early about her bite reflex and she never bites at all to hurt […]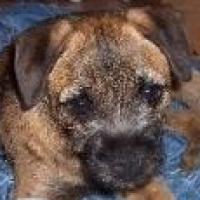 Hello Sandor, I thought you would like to see that Avalon is adjusting just fine. I have a small favor to ask, I know I ask you to keep an eye out for a little girl friend for him, but my husband had not made up his mind if he wanted another one. Well he has made up his mind and if you can find two females that are not related to Avalon, we would be very interested in them. […]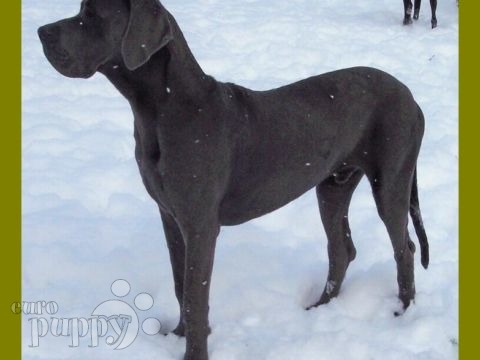 Hi Monika, Here is a picture of Angelus and his buddy Illyria. The first day he arrived Illyria didn't want anything to do with him. She would growl and bark at him constantly. Starting the very next day they were inseparable. They both sleep with us in our bed. Angelus cuddles up to my neck and Illyria cuddles up to my husband. They always play together and eat together. Angelus is such a smart boy. He got used to the […]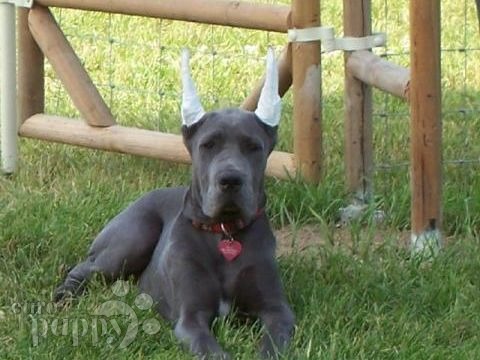 Hi Sandor, I wanted to share some new pictures of Dollie with you and the breeder. These were taken within the last week.She is such a doll! Very sweet and so willing to please! We are still in the ear wrapping process, but it shouldn't take much longer. When it's complete, I'll send more pictures! Thanks again so much for all your efforts in getting Dollie home to us here in the U.S.! We adore her! Sincerely, Rachel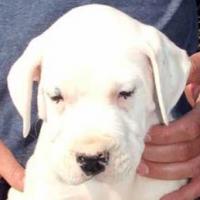 Hello Sandor, White Fire who we named Diego is a joy. We could not have asked for a better puppy. He is already potty trained and knows several tricks. He loves walks and playing with the family. He is very happy in his home and has became extremely attached to us. Thanks again for all your help choosing this wonderful puppy. Please let the breeders know of how happy and wonderful he is. Thanks again, Kristen and Walter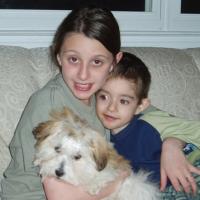 Hello, I attached some pictures of Phoebe and the kids. There is one of her and my other coton also. They love to cuddle together. Thank you for her. She is such a sweet girl. She has grown very attached to me and me to her. She follows me everywhere. Everytime I look down, there she is looking up at me. We will keep you updated on her happy long long long life. Thanks again. Antoinette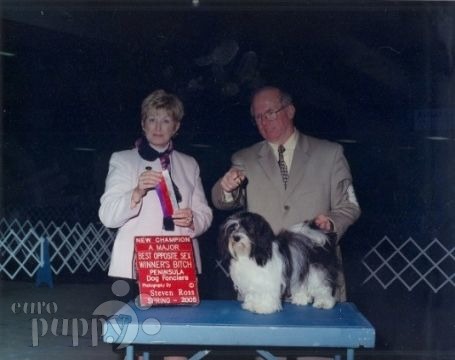 Sandor, Here is Majossayerdo Szepe Ginda's Championship photo. We call her "Hanna". Thought that you might like to see this and let the breeder know. Thank You Else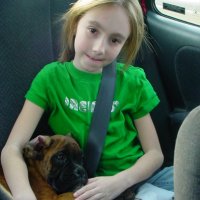 Sandor, We picked Martin up at the airport today. He is AWESOME! It didn't take long for him to settle in to our home/family, and he appears to be in good health and good spirits (although a bit on the skinny side). I'll be taking him to the vet for a check-up on Saturday and I'll let you know how that goes. If you need me to do anything else about the wire transfer, just let me know. I took […]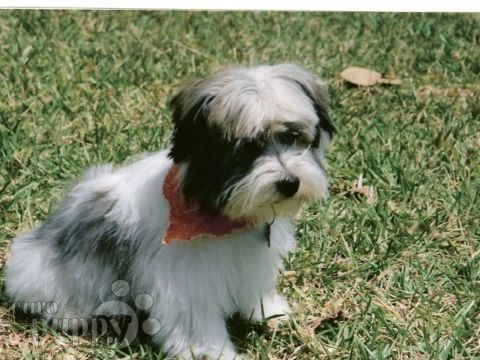 Hi Monika! Wanted to send you some photos of Artemus. He has grown so much since arriving on March 11, 2005. He is such a joy and a great addition to our family. We all love him so much and I really thinks he loves his new home. Hope all is well. From a very satisfied customer.Scott and Anna Smith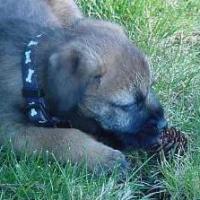 Hi Sandor, We've just spent the afternoon walking around the yard with 'Wiley' and he's pretty tired right now. He's a wonderful pup and it was certainly a pleasure dealing with you to get him. Please feel free to use me as a reference if required, I've nothing but good feelings about the whole experience. I've included a some pictures of the pup playing in the yard. Again, Thank you! Brian Hi Sandor, The veterinary checkup went very well. The […]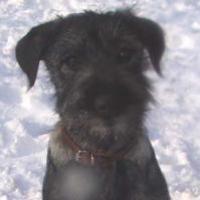 Sandor: Once again you have provided us with an outstanding puppy. We are very happy with our little 'Elf'. He has such a nice personality, he wants to tag along with me every where… 'Elf' and 'Tru' get along so well, wrestling and rolling around with each other; currently both are laying head to head at my feet. It is very obvious the breeder spent much time with 'Elf', and had started some of his basic training… Please forward our […]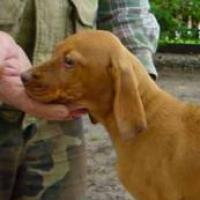 Hi Monika, Your Molly is soooooo adorable. How difficult it must have been to pick her out when she was only 8 days old and then had to wait 8 weeks. BTW, I love the name, Molly. Best of luck with your baby Molly. Lilly Ann is more beautiful than her pics and our two other dogs have accepted her. She is a little shy yet with me but not with the dogs. I think she has jet lag :). […]
Adopt from Euro Puppy to have your very own dream puppy
that will complete your life!