Euro Puppy Reviews
We have more fantastic, and fun reviews on our Facebook Page and the Euro Puppy Club on Facebook. Have a look now at our most recent photos, videos and stories sent to us by Euro Puppy dog owners; loving life with their Euro puppy.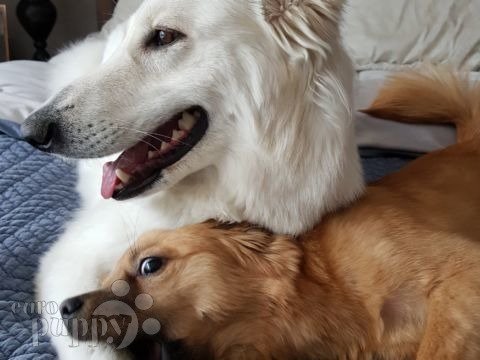 hello. Hanbie is super happy dog, especially now having new friend. She loves playing Frisbee :)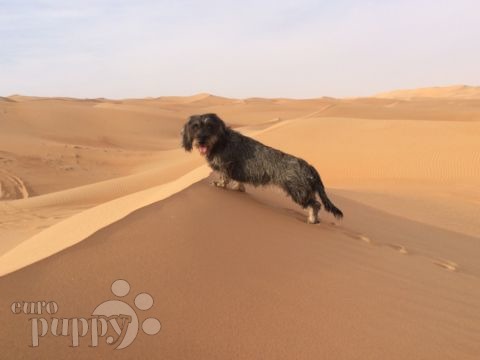 Hi there Thanks for your email about Betty's birthday. She is now called Ottie ! As you can see she is in great form and loves the desert. Ottie of Arabia. Please tell her breeders she is much loved Adrian Gane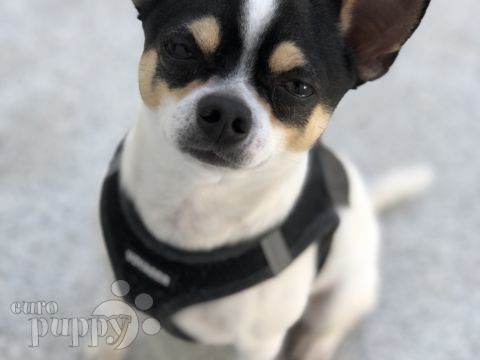 Dear Lasheika, Apologies for the delay in getting back to you and thank you for Enzo's birthday wishes. We remember exactly how he looked like when he first joined our family and he will always be that baby. We've had a new addition to our family – our son who's one year old and Enzo has always been so sweet around him. Here are some new photos of him enjoying some play time and being the poser that he is. […]
Maddie is a beautiful and truly loved little diva. She weighs 5 pounds and does several tricks if we keep the treats nearby. We moved from Saudi Arabia back to the states this year so she now lives in north Salem, Indiana. We are so thankful everyday for our little girl ️️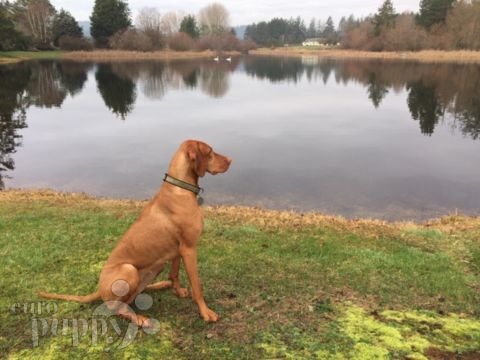 Thank you for the birthday wishes of our Zsuzsi! She is a pleasure to have around, a sweet and beautiful girl. We love her very much! Thanks again, Judith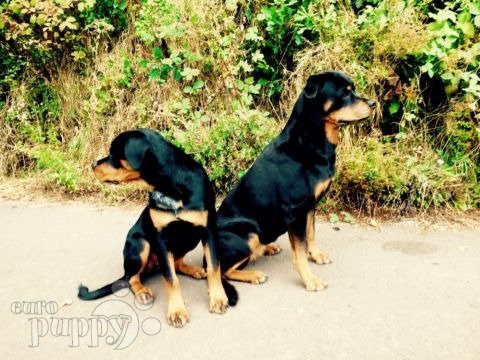 Hello! Brunette is now named Brünhilde (Hilde for short). She's a very healthy, intelligent and happy girl. Thank you for the birthday wishes. She got special treats and a ball to add to her collection today. Attached are some pictures/videos of our wonderful Hilde. Thank you – Michele Tedrick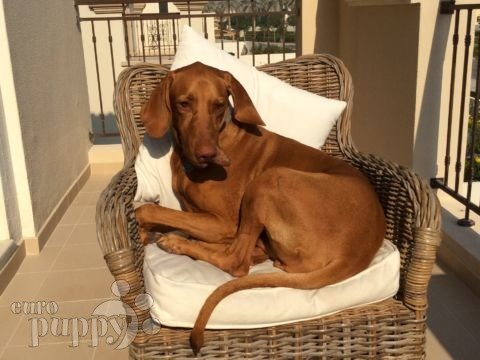 Hi, Finley is loving life at the moment. The weather in the UAE at this time of year is lovely so he has lots of runs in the desert alongside our quad bikes. As you can see from the videos he loves the water and has developed the "Velcro-Viszla" trait, following us everywhere. He's never alone and has quite a group of canine play mates he meets up with most days. We get lots of admirers when he's out […]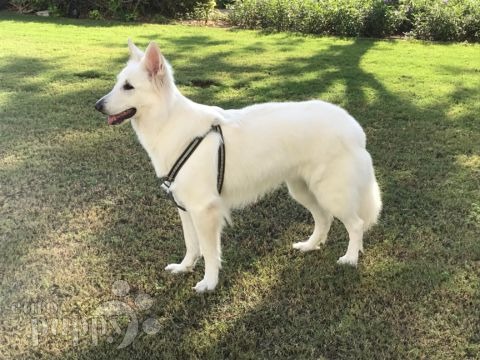 Thank you for your message and for wishing Ksara (previously known as Lola) a Happy 2nd Birthday :) Here are some pictures of Ksara in the past year, she's very happy in Dubai and does a lot of activities with us including camping, swimming, and mostly just relaxing on the couch :) Enjoy! Best, Sami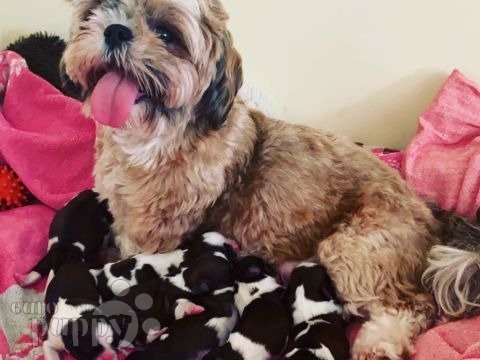 Dear Europuppy Family, We are happy to tell you about Brownie aka Alsa :) yesterday gave birth to 8 healthy puppies 5 girls and 3 boys. The partner is also a pure Shihtzu. Brownie is in good health and nurturing her babies. We will keep one of the babies for our family and surely make sure we find good homes for the rest. We wanted to share the good news with you . Attached you will find pictures of our […]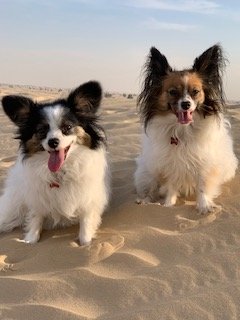 Dear Lasheika, Attached are a few photos of Sassy and Zuri (Silluette). They both are very happy family dogs. We enjoying their company every day, they both have their own character. They still love going on walks, although we have to go out early to miss the heat. Making a lot of friends on the way. So much energy they bring to our lives. Kind regards, Sonja
Adopt from Euro Puppy to have your very own dream puppy
that will complete your life!