Euro Puppys Referenzen
Wir haben noch mehr fantastische und unterhaltsame Bewertungen auf unserer Facebook-Seite und im Euro Puppy Club auf Facebook. Schauen Sie sich jetzt unsere neuesten Fotos, Videos und Geschichten an, die uns von Euro Puppy-Hundebesitzern zugesandt wurden und die das Leben mit ihrem Euro-Welpen lieben.
Melinda, I wanted to give you an update on our Marmalade(now named Ocha) who we recieved in August. She is very happy with us and our cat. She arrived healthy and we've been reinforcing the work that the trainer did. She is becoming less timid. She likes walks to the dog park, snacks, and playing fetch with her duck toy. I've attached a few pictures of Ocha. Please let the breeder, trainer, and folks at Euro Puppy that she is […]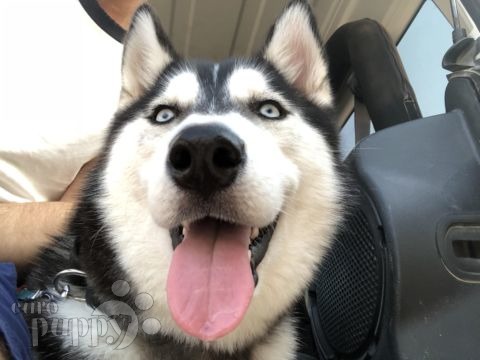 I would like to inform you that Sasha is happy and healthy with us and growing so quickly. She's an amazing companion, so sweet and playful. She is big and strong and has a very fun personality. We all love her here including her brother ice. They play together all the time and we go on walks and adventures weekly. Ahmad Bernieh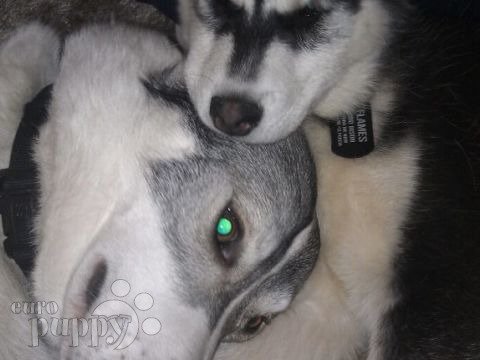 Hi Eddie!!! I am so thankful for Euro Puppy. We renamed Diesel and his name is now Bison. He is an amazing young dog and really gets along well with others. This is Bison and his friend Rocco an Alaskan Husky. They are great friends Bison is really happy!!! I really hope to get Bison a friend when Euro Puppy has Red Siberian Husky puppies! I will send another picture as he gets bigger. Thanks for everything! Brittany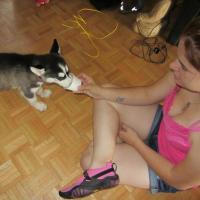 Hello again! Just dropping in to say that Kiska is doing very well. I took her to the vet today and she weighs almost 16 pounds. She had a deworming vaccine, 2 other vaccines, and another rabies shot because Germany doesnt recognize the rabies vaccine if it was given to them younger than 12 weeks old. She is amazing and she is so playful and energetic! We are still potty training her though. Using the Kennel method which we had […]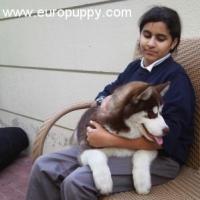 Hi Eddie, Sorry for the delay! Drake is doing fine and my daughter really adores him.He is still a little confused, but he is settling in. I have attached three pictures and will forward more when the chance arises. Best Regards,George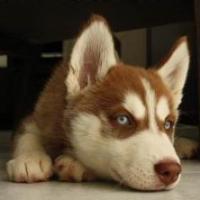 Eddie, I took Sage to the vet today, everything checks out ok. She had a slight sore throat it seemed, but the doctor said this was just from all the stress of traveling and a new home. She seems to be enjoying my house just fine, I think she was excited to see so many things to chew on(mostly not her toys) She really seems to like biting at socks, especially while I'm wearing them :)I'll send pictures soon, thanks […]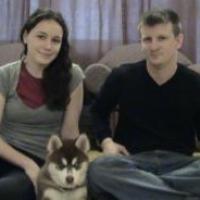 Hello Eddie, We picked up Igloo from the airport Friday with no problems. We were so excited to see him! After sleeping most of the day he got up the next morning ready to play. Igloo has been chasing the ball around the yard and chewing on his rope toy ever since. Thanks,Mason and Kattie Trantham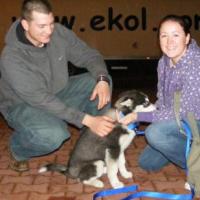 Hey Eddie, We received her yesterday night and we have decided to call her Alice…just got back from the vets about an hour a go, she is good and healthy…if there is anything else you need from us just let us know….thank you for all of your help and happy holidays. Thanks,Shawna and Lance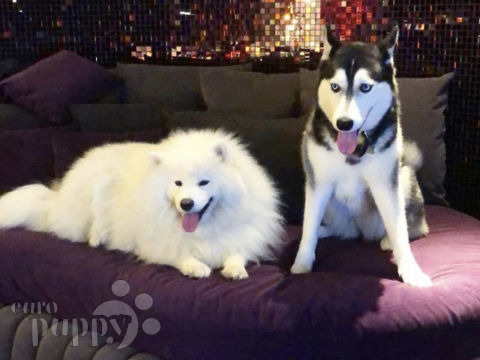 Hi Shane! Thanks for the lovely birthday wishes! My god she's grown up so much, Time flies eh! Sasha is doing wonderful 😬 We will celebrate her birthday today with a doggy party and lots of doggy cakes and treats. I've attached some photos and videos for your pleasure :) thanks again for getting in touch!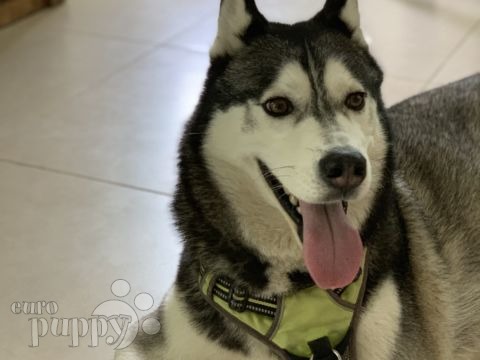 Hello Shane, Yes, Zorro enjoyed his birthday with a spa session and a cake. My kids are inseparable ( Zorro and my son).
Adoptieren Sie von Euro Puppy, um Ihren Traumwelpen zu haben
und Ihr Leben zu vervollständigen.