Euro Puppys Referenzen
We have more fantastic, and fun reviews on our Facebook Page and the Euro Puppy Club on Facebook. Have a look now at our most recent photos, videos and stories sent to us by Euro Puppy dog owners; loving life with their Euro puppy.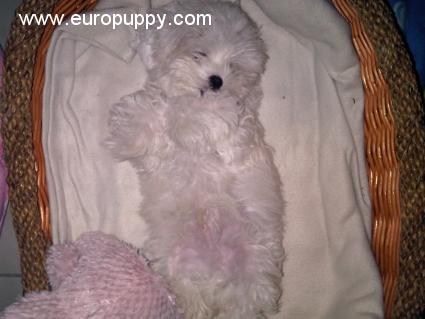 Hi Eddie, Hope all is well! Just wanted to let you know that Cookie (Yothi) is doing great with us! He adjusted very quickly, and is now part of our family. He is very active and has the funniest bark ever! We took him to the vet yesterday and they told us that he is very healthy, and in excellent shape!He plays with Vikki (our Rottweiler) and chases her around the house.. very funny scene! They are now inseparable :) […]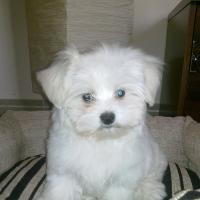 Hi Eddie, Please see attached photos as promised. Best regards, Natalia and Mazen Dubai, UAE
Hi! It is not as early as I said they would come but here are some pics of Buddy. We renamed him Bam Bam and he still is getting used to it. He is such sweet pup and loves to play with his new toy. He has been chasing me and my mom all over the house and garden. When we take him outside, he thinks it time to play some more. It is really hot here so we cant […]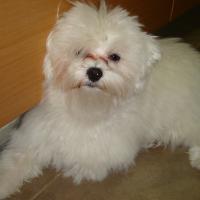 Eddie, You may not remember us as it has been long but we bought Bam the maltese puppy. I thought some pics would be nice to show you. Just wanted to let you know that he is great. He has had a haircut because it is so hot here and his long show hair was acting as a mop. Hope you like the pics, Leah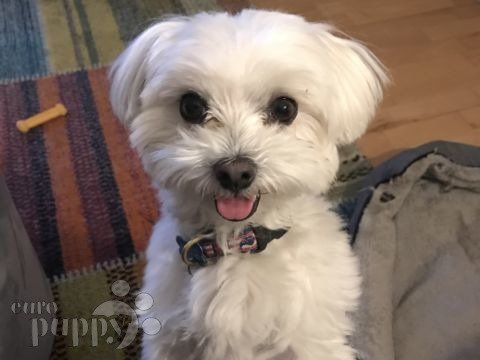 I can't believe my little Sam is 4. He is such a delight but still as cheeky as ever. Just when I think he's all grown up he will always do something to surprise me. I've attached a a few other recent photos of him just being the cutie that he is.
Adaptieren Sie von Euro Puppy, um Sie Ihren Traumwelpen zu haben,
damit Ihr Leben zu ergänzen!