Euro Puppys Referenzen
We have more fantastic, and fun reviews on our Facebook Page and the Euro Puppy Club on Facebook. Have a look now at our most recent photos, videos and stories sent to us by Euro Puppy dog owners; loving life with their Euro puppy.
Hello Eddie/Sandor, Just wanted to send you an email thanking you for all your efforts and help on getting 'Debbie' now named Sookie to us here in Dubai. She is absoloutley fantastic and has brought so much character to our household. We really could not be happier, she is a magnificent example of her species and every day brings a new set of adventures! I can not fault your service in any way – you always responded to emails at […]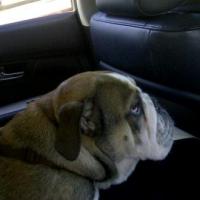 Hi Eddie, He has gained plenty of lbs already so far. getting a lot bigger. haha. I've been bringing him to play with my friend's dog a lot ever since I got him. I've attached a couple pictures of him and his best friend. Ayrton Los Angeles, CA , USA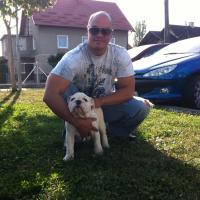 Hey Eddie, The drive was pretty long, but a nice trip, it was well worth it. It took a bit just to meet up with Paul we were all over the place, lol. Bumper is an awesome pup he just follows me all over the place. Haha, yeah I think I am pretty lightweight lol. Again thanks for an awesome puppy. I will send you more pictures. I will stay in touch. Oh, yeah, I would love to get a […]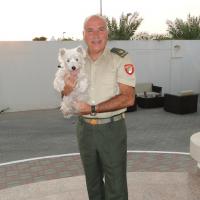 Eddie, Tibor, (Clean bill of health) 1. Please find attached the certificate as requested. I have recommended Euro-puppies to the British Vet saying what an excellent service you have provided from start to finish. 2. I have included some photos of her new home for your Albums. Thanks again, we love her Thomas Kiernan, Abu Dhabi, UAE
Hi! It is not as early as I said they would come but here are some pics of Buddy. We renamed him Bam Bam and he still is getting used to it. He is such sweet pup and loves to play with his new toy. He has been chasing me and my mom all over the house and garden. When we take him outside, he thinks it time to play some more. It is really hot here so we cant […]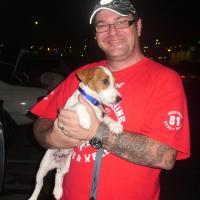 Hi Eddie, We first contacted Europuppy three years ago. Since then Euro Puppy (mainly Sandor and yourself) have seen us through a lot of the highs and lows of dog ownership, for which we are greatful. This is why we came back for our new puppy. We collected 'Milo' last night, even the vet was watching for John's reaction, he was like a child waiting for Christmas. John wanted to have the pup ride home with him in the car. […]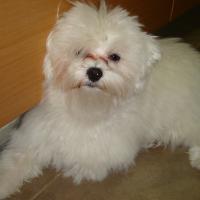 Eddie, You may not remember us as it has been long but we bought Bam the maltese puppy. I thought some pics would be nice to show you. Just wanted to let you know that he is great. He has had a haircut because it is so hot here and his long show hair was acting as a mop. Hope you like the pics, Leah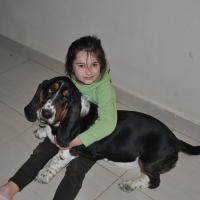 Hi Eddie, These are a couple of photos from last night. I have lots of him running around but there from January and he is much smaller:) I will try to take some good ones of him not sleeping or lounging this week and will send it. Have a good weekend! Regards Petya, Doha, Qatar
Adaptieren Sie von Euro Puppy, um Sie Ihren Traumwelpen zu haben,
damit Ihr Leben zu ergänzen!