Euro Puppys Referenzen
We have more fantastic, and fun reviews on our Facebook Page and the Euro Puppy Club on Facebook. Have a look now at our most recent photos, videos and stories sent to us by Euro Puppy dog owners; loving life with their Euro puppy.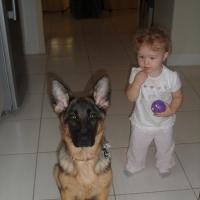 Hi Eddie I hope all is well with you! Just to let you know that Hobo (now Roxy) is settling in very well with us all! Have started some obedience training with her and the trainer is very impressed already. She is a great dog with a lovely temperament and is getting lots of attention when we are out walking! Never stopped and talked to so many people. Gets on great with our daughter Lauren. Have attached a picture of […]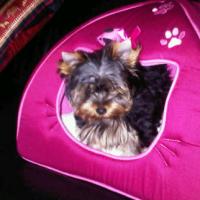 Dear Eddie, We have finaly receieved Vibe, now called Minnie! Where to start, first of all me and my wife thank you for your profesionlisim! We are so happy with Minnie, amazing puppy! The minute we saw her she was so playful, we couldnt have wanted a more perfect dog! Thank you so much again! Best regards, Issam & Marlene Soufan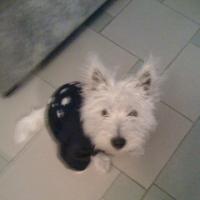 Hi Eddie I've been meaning to write to you with a photo of Jimmy. He's everything we expected and is such a wonderful member of our family. He's happy and healthy and Europuppy did a fantastic job getting him here is such good shape. I've completed the survey and attach a photo of Jimmy. It was taken on Australia Day (we don't normally dress him in clothes!). Thanks again and I have recommended Europuppy to a number of people. My […]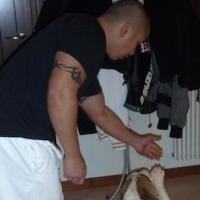 Hello Ed, I apologize for the wait, I have attached a few photos. They aren't the best photos, but he never seems to want to sit still for a picture! Thank you again so much for all your help. We love Brutus more than we even thought! He is a wonderful addition to our home! Thanks, Rikki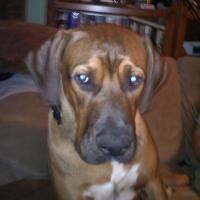 Hi Eddie, here are some photos of Jake, he is a great dog with a wonderful personality. He brings a lot of joy to our family and loves to chew things up, so toys are popular here if you wanna keep your shoes, have a great day Scott Crosby. Orlando, FL USA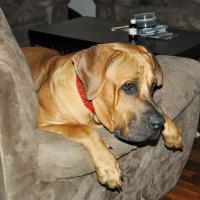 Mr. Eddie, Myself Disha, hope you remember about Kensha. We want to share few pictures of Kensha with you. Kensha is really sweet and cute she is my daughter and she is sweetheart. Now we shifted to central America from India and kensha is also here with us. She is so beautiful we are really thankful to you for Kensha Thanks & Regards Disha, Mumbai, India (Originally)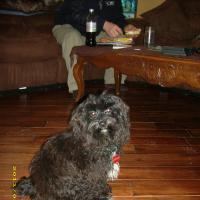 Ed, Just a quick hello and to let you know that I received the Certificate of Origin papers last week. Zeus is a very wonderful little fellow who has been very easy to train. He loves to go for long walks but does not like the snow but gives me a hard time when I try to put little boots on them. Our little Zeus loves to place with our old boy, Herc. The 2 of them chase each other […]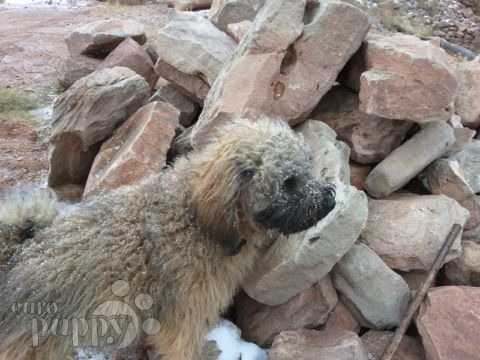 Chibes was having fun with snow up at his ranch over this Thanksgiving weekend. He is a great healthy pup. Am glad to have him with us. Thank you! David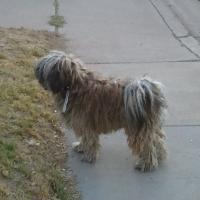 Eddie, Here are pictures of Chibes. Today is first year since we received this Puli. He is more Hungarian than American. Would like another one – a female. Thanks. David, Phoenix, AZ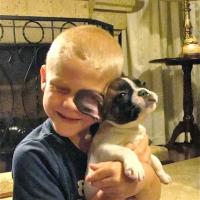 Dear Eddie, Our french bulldog puppy arrived safe and sound, and despite flight delays, he was still in high spirits upon arrival. He is a sweet, playful little pup, and my two sons fell in love with him at first sight! It is very obvious that this puppy was socialized and treated well before we adopted him. Thank you for helping us find the perfect dog for us! Ondrea in Kenya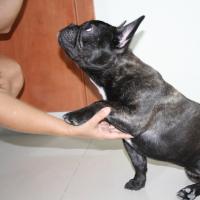 Hi Eddie! Sorry to didn't answer you before, I'm working a lot! Jack is an amazing dog! He is so kindly and smart. His photos are attached! Thanks Luciana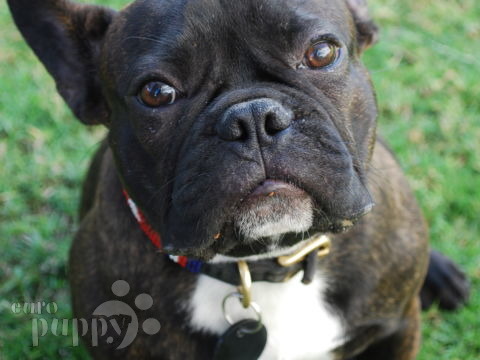 Hi Eddie, Apologies for the delay, but as promised here are some photos of Spartacus. As you can see he has settled nicely – though he is kept in check by our cat. After a rocky start, the 2 are now very good friends and highly entertaining when they wrestle. Cheers Andrew Dubai, UAE
Adaptieren Sie von Euro Puppy, um Sie Ihren Traumwelpen zu haben,
damit Ihr Leben zu ergänzen!