Euro Puppys Referenzen
We have more fantastic, and fun reviews on our Facebook Page and the Euro Puppy Club on Facebook. Have a look now at our most recent photos, videos and stories sent to us by Euro Puppy dog owners; loving life with their Euro puppy.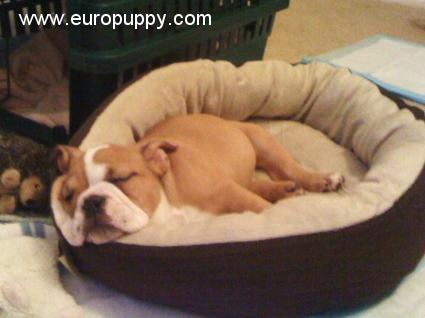 Hello Mario, Let me say that our new puppy is great, he is a very loving dog. We have named him Buccaneer, Buc for short. I'm very pleased with the whole experience of getting this dog from you. We took him to the vet and we are happy to know that our vet said he was healthy, I've attached the document from the vet. Thanks for all your help with this! Best, Adam Lemonde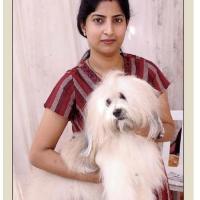 Eddie, Greetings from India. Its been just over 45 days since I received the Havanese puppy and I wanted to drop you a quick note to let you know that the puppy is doing really well(attached are his recent pictures). We are very happy with him and hence, have named him "Happy". Thank you for all the support provided during the process. Cheers,Sarvotham Hi Eddie, Just wanted to let you know that I showed my Havanese dog this past weekend […]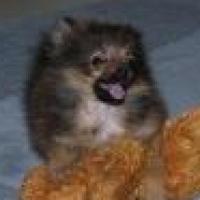 Hello Eddie, Its really late / early over here so… a quick note to let you knowhe's turned up and is all ok and very playful. We send you a proper mailtomorrow after we get back from the vets. He is very happy and full of energy, he is already steeling small toys from Bella and stacking them in his own little pile, he is a very smart little guy. We do not see any issue with him and Bella. […]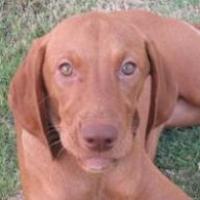 Dear Eddie, Just to let you know that our little Shyla (alias Ari) arrived safely in Dubai. She is a wonderful puppy with lots of affection to share, very willing to learn and on top of it very beautiful and stole our heart instantly. We really couldn't be happier with our new addition and would like to extend our sincere thanks to you and your team for all your help and professionalism. As per the requirements, we went to see […]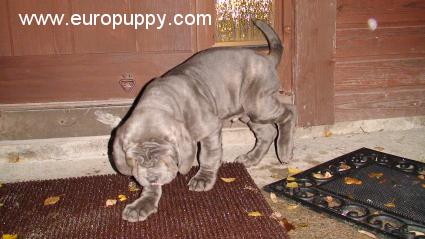 Hello Eddie, Sorry take so long sending this pics. This pics are taken a few days after he arrived i take also some new pics but they are in my friend camera and he don't have possibility send them yet.. We was in dog park Thursday and we saw few "dog friends" there. He is so calm in home but he have this high energy times and then we go!!!:DGreat dog altogether. I can now almost say he is not […]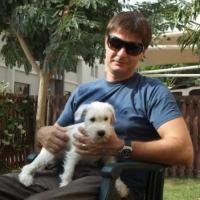 Hi Eddie, We just wanted to write and say thanks for sorting everything out with Coco and we are really impressed on how easy the process was from picking Coco to receiving her. Everything worked perfect with the help of Doha Vets who delivered her to our door.We really enjoy having her around. She is a lovely puppy and we are sure she will grow up to be a great dog. Here is a video of her too:http://www.youtube.com/watch?v=1k8bu9MbGX0 Kind Regards […]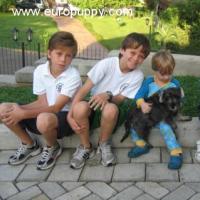 Hello Eddie, As I promised, here are pictures of Max on arrival and in the morning. Thefamily is very happy, specially my youngest son, who is the owner. Thisweekend I will take more pictures for the breeder with the rest of dogs. Max feels right at home, he slept well and is already bossing around myother dogs. We are making an appointment with the Vet today. I will keep you posted to let the breeder know all is well. Thanks […]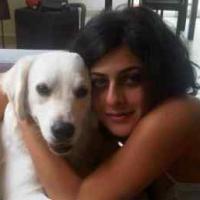 Hi Eddie, Mathilda arrived safely she is with me now. She is really so beautiful. Thank you so much for bringing her to me!!! Nisrine
Mario and Tibor, Our puppy is home with us and I could not be happier with the dog, as well as the process of it all. It took me a total of 10minutes to clear customs and get the puppy, now named Henry. He was very frightened at first, which was expected, but as soon as he warmed up to me he is better than I could have imagined. He is so sweet, loving and affectionate, as well as being […]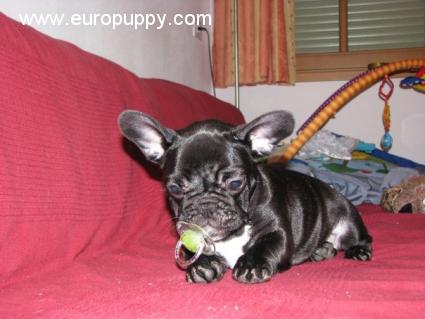 Hi Eddie!! Thank you very much for sending us such a wonderful puppy, and for being so helpful in the process!! We love Diesel so much and we don't know what we'd do without her in our lives!! She is fun loving and well mannered…a perfect addition to our family!We will continue to pass the Euro Puppy name on to those who are looking for a new best friend!! Truly, Judith, Fraser and Diesel Clair Thanks again!!!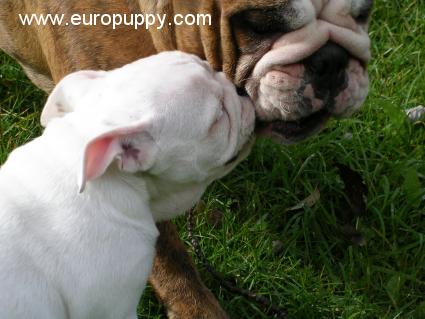 Hi Eddie, After her long journey, Crystal arrived in Boston safely. She came out of her kennel a little shaky, but quickly responded to all of the attention she received from me, my husband, and our dog Stella. She curled up on my lap for the 4 hour car ride home, and once we arrived here at 11pm, she played like crazy until 1 in the morning! I took her to the vet yesterday, and all is well. Thank you […]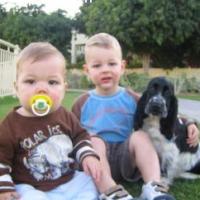 Hi Eddie, Forgot to report back from the vets on Clifford, all good, he is a great dog and has quickly picked up Sadler's good habits. I'll take some snaps and send you a note at the weekend. Cheers, Rob Here you go Eddie, a picture of Sadler (we've kept the name) with my two boys. As you can see he has settled in nicelyand is much loved already. Took him to the vets this afternoon and they were impressed, […]
Adaptieren Sie von Euro Puppy, um Sie Ihren Traumwelpen zu haben,
damit Ihr Leben zu ergänzen!