Euro Puppys Referenzen
We have more fantastic, and fun reviews on our Facebook Page and the Euro Puppy Club on Facebook. Have a look now at our most recent photos, videos and stories sent to us by Euro Puppy dog owners; loving life with their Euro puppy.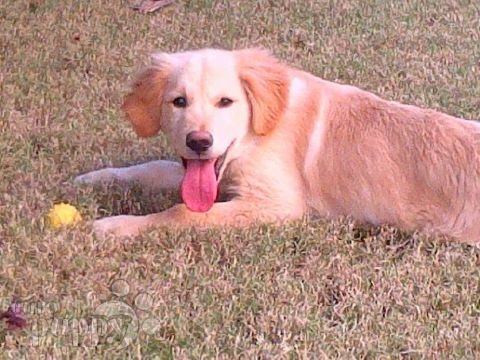 Hi Steve, Attached is the first picture of Ginger , Doha- vet took care of everything and delivered him home at 3 am ! He is such an adorable puppy and is adapting super quickly to everything around him We can't be happier to have him ! I will be sending you more updated pictures if you want … Thanks for everything and everyone in Europuppy Cheers from Doha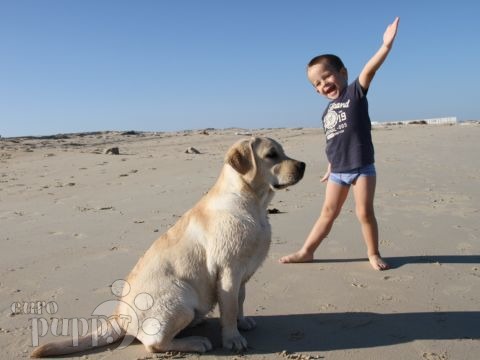 Hello Eddie and Steve I would like to wish you a happy and prosperous new year. May this year brings you more happiness and a lot of success. Here I am attaching some photos of Maddy, who is doing really fine. She is adorable dog, very clever and we love her with all our hearts. We haven't met with her brother yet, but we will make it in the nearest future. Regards Sergey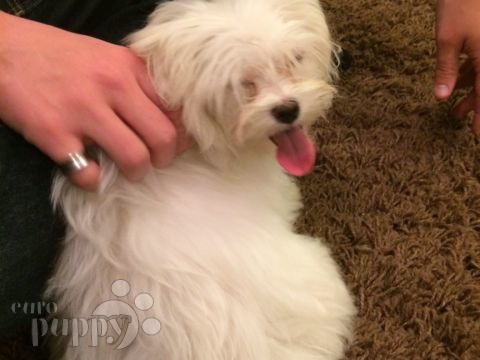 Hi Steve, As promised, here are some photos of Angel, now named Sophie. She has settled in wonderfully with us, and with our other Maltese, Dusty, who we also bought from Europuppy two years ago. They have been playing together so well. Sophie visited the vet today and, unsurprisingly, was given a clean bill of health. The vet was very impressed with how well she had coped with the travel, as she is eating and drinking completely normally. Just like […]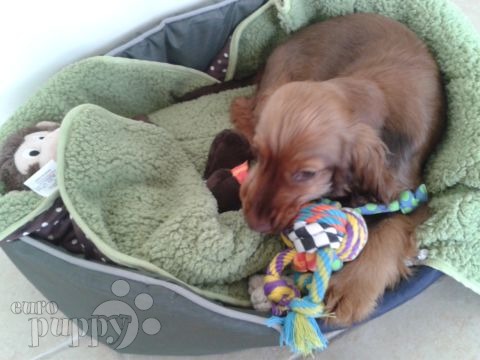 Hi Steve, Here's a picture of Lexi (Duchess). She's settled in amazingly…she has a wonderful temperament – very friendly indeed. She doesn't seem to be fazed by anything – new people/new dogs she meets on walks/new sounds etc. It only took one day of crate training to get her sleeping through the night in her bed. She is absolutely wonderful, and it feels like she has been part of our lives forever. Will send more pictures soon. Kind regards Helen […]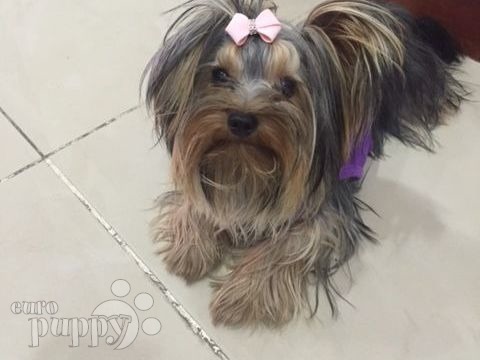 Dear Akos, Bella turns 1 today and my kids are excited to celebrate it, they got for her many different kinds of treats so she can enjoy. She is fully house trained and extremely smart, she knows us by our names, she knows when the kids get back from school, she barks when the mobile phone rings or when the bell rings as an alert, and she still doesn't like to shower lol! She's so cute and so smart! Have […]
Adaptieren Sie von Euro Puppy, um Sie Ihren Traumwelpen zu haben,
damit Ihr Leben zu ergänzen!