Euro Puppys Referenzen
Wir haben noch mehr fantastische und unterhaltsame Bewertungen auf unserer Facebook-Seite und im Euro Puppy Club auf Facebook. Schauen Sie sich jetzt unsere neuesten Fotos, Videos und Geschichten an, die uns von Euro Puppy-Hundebesitzern zugesandt wurden und die das Leben mit ihrem Euro-Welpen lieben.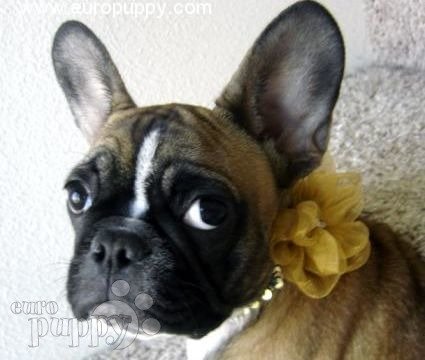 Eddie, Here are pictures of Kahlua, aka. Betty from when she was competing in MySpace's Miss Dog USA contest. She didn't win, but she looks oh so cute! We love her so much! She's such a sassy fire cracker. She likes to boss Bailey around. :) Thank you,Jessica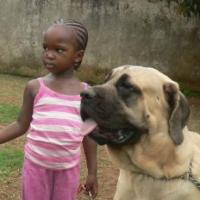 Eddie, Hope this mail find well. I am really sorry for being silent for a long time. It's been reasons beyond my control, otherwise many thanks for all your correspondences. I have managed to send some pictures of my family members from EURO PUPPY. I am always short of words but you need to know that you are great peopleI would like to replicate your way of doing work into my kennels. I am very proud of my four dogsfrom […]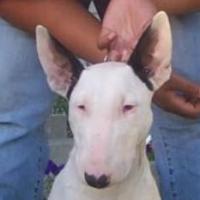 HELLO EDDIE, HERE IS A PICTURE OF GALY. THE BULL TERRIER THAT I GOT FROM YOU. I STILL HAVE TO REGISTER HER. I HAVEN'T HAD THE CHANCE TO DO THAT YET. STILL LOOKING FOR A SHOW DOG WITH SHOW PARENTS BUT FIRST I HAVE TO SELL THE PUPS I GOT FIRST.GALY HAS A GREAT TEMPERAMENT!SHE IS GREAT TO BE AROUND. SHE IS A VERY LOVING DOG AND LOVES PEOPLE! THE PICTURE OF HER IS 7 MONTHS. THANKS,CHAREE DISCENZA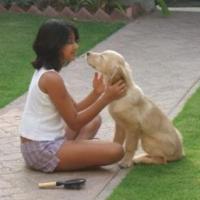 Dear Sandor, Dear Mario, Our puppy has arrived safe and sound today morning. Seemed a bit frightened and quiet but he is adjusting now. I had cleaned his crate out and then put a fresh towel in it for him to sleep in the night. He has had his breakfast already before I left for work and will be having lunch shortly. Sabrina is with him all day and is going to be with him all day for the next […]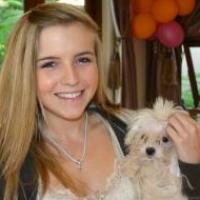 Hello Eddie, Just to let you know little Mimi has arrived well and is just so happy. We have renamed her CC for Coco Chanel. She has a friend, our other Maltese, Christalle to keep her company. She is eating well and very playful.The agents on this side did an excellent job and I hope you will consider recommending global paws to your clients in South Africa. Please let Mimi's breeder know that has arrived, is happy and very loved. […]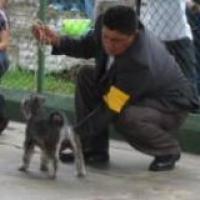 Hello Eddie, Here is max, in his first competition and with only two weeks of training he won best puppy in the Terrier & Schnauzer division and received 3rd place in Best Puppy in Show.Here he is with his trainer. He received excellent ratings from a specialized international judge. Max is more than a pet in the house. he sleeps in our room in his bed and is always alert. he is very playful with our mastiffs. I have to […]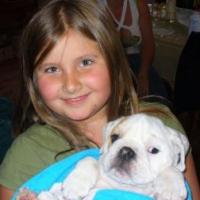 Mario,We picked up Solomon at the airport a couple of hours ago. I want say I had my doubts about ordering pets online but EuroPuppy is awesome and I would recommend you to anyone and everyone. Not only did I receive great communication from you and the rest of the Europuppy staff, I received a lot of useful information without having to search the internet trying to figure out who's telling the truth. Everything you told me regarding the quality […]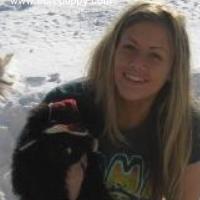 Mario,US Customs did approve the import with the copies and all went well. The puppy is just amazing. I just wanted to thank you for everything, and let you know how happy we are with the pup. We are thrilled to death to have him and he seems to be adapting very well. He loves to play with our two girls, which are pulik as well. He is just a dear. I can't express how much we love him and […]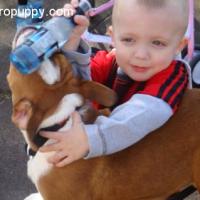 Hi Eddie, I hope that you enjoyed your vacation. Here is a couple pictures of Beckham. That is what we named him and his health certificate is attached also. He is doing well, and getting very very big. We have him in obedience school and he is doing very good. He is really good with the kids to. Thanks for everything. Regards,Camilla Brown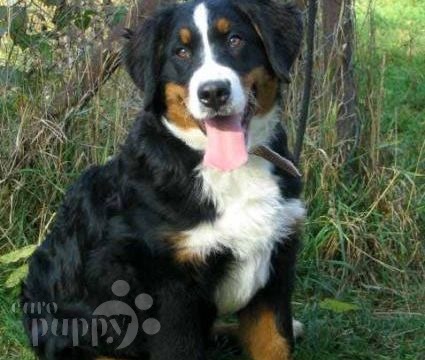 Mario, I would like to extend my very heartfelt thanks for all the efforts you and your team went through when I was unsure of panda's identity. It is not often you deal with people who do the right thing and you all went to great extent to make sure everything was as it should be. Your response itself and the speed at which you resolved the issue was greatly appreciated!! I would recommend EuroPuppy to anyone. You are friendly, […]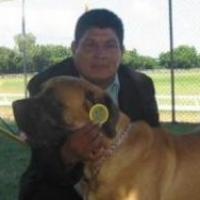 Hello Eddie, We got the puppy last night, everything went well. This morning he was looking around the house and the kids are loving it. Tomorrow he goes to vet to get checked. Regards and many thanksRamiro,Managua, Nicaragua Eddie, Here is Oso, he turned 1 year old last week. He won best of breed, first in group in nationals and third in internationals.He also won third Best in Show in the junior division. He is well on his way to […]
Adoptieren Sie von Euro Puppy, um Ihren Traumwelpen zu haben
und Ihr Leben zu vervollständigen.