Euro Puppys Referenzen
We have more fantastic, and fun reviews on our Facebook Page and the Euro Puppy Club on Facebook. Have a look now at our most recent photos, videos and stories sent to us by Euro Puppy dog owners; loving life with their Euro puppy.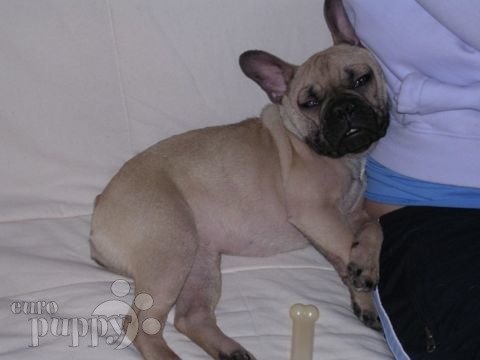 Hi Sandor, Thank you again for bringing Georgia into our lives! As you can see from the pictures, she is very happy and playful. She loves her stuffed toys so much that she even brings them into her crate with her for naps and bedtime. Georgia is also quite the cuddler; we think that she would sit on our laps all day long if we let her. We also can't believe how beautiful she is! We took her to the […]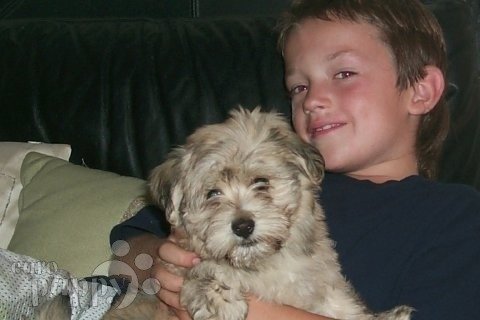 Dear Sandor, I just wanted to let you know that our puppy, Havro, arrived safely last evening. He is the most beautiful Havanese puppy, and we can see that he has been very well cared for and loved! He has also been well bred, because his temperment is just wonderful! He is everything anyone could ever want in a puppy; playful, adventurous, bright, extremely cheerful and VERY loving and affectionate!!! Please let the family that raised him until now at […]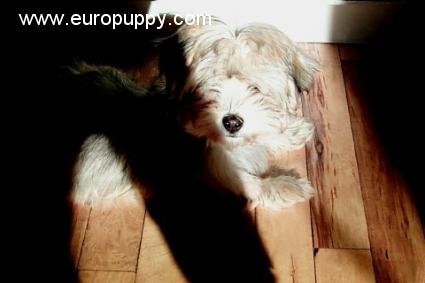 Dear Sandor, Bacchus continues to do really, really well! He is such a loveable and delightful puppy! We adore him and can't thank you and his breeder enough for him…he is precious! He is on the move so much that I really can't capture his personality in pictures because he is so active! I have to wait until he is ready to nap before I can get a picture of him staying still !His personality is more than ideal…he is […]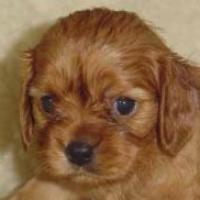 Sandor, It's me again, writing to tell you what an AWESOME puppy this is!!! If I had known just how nice she is, I would have taken out a loan to get her sister! This is the best pup we've gotten from you. We couldn't be more happy with her than we are. :o)THIS girl looks like a show prospect if I ever saw one. Now, I need to ask yet another favor from you. Is there any way you […]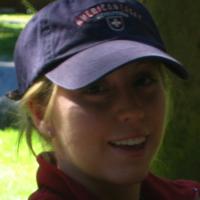 Marta, Sorry for the delay in the email –work and the puppy, whose name is now Laith, have been keeping me busy lately. I'm attaching some photos from our camping trip in southern Germany this weekend — Laith absolutely loved it — he has a thing for sleeping in a tent and playing with sticks and leaves! He's becoming a very well-traveled pup, and very social. He's almost doubled in size since I got him, but people STILL stop when […]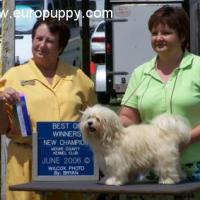 Hello Sandor, I wanted to send you a picture of my Evie, when she finished her championship on 6/4/06. She's a wonderful dog and we are so happy to have her in our family. Is there anyway you can send the picture to her breeder? I'd love for her to see her. Also, she has already passed her CERF and Cardiac exams. Thank you, Lisa from Mooresville, NC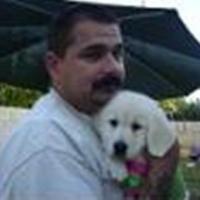 Marta, I can't thank you enough for all that you have done to get this beautiful girl to me, I appreciate you and the quality of service that your company provides. Buying a puppy from so far away, is a really scary decision, but you always made me feel comfortable, and at ease. Now that I have her, I can't believe how beautiful she is. She is so sweet, and loves my kids. We have had such a long day, […]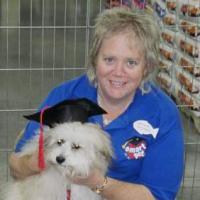 Hi Marta, We have so much enjoyment and pleasure from our Sammi. He is the perfect dog. Everyone who meets him just loves him and can't resist to play with him. He is very very sociable with other dogs and people and just looks for them to come out when he is walked and play with him. We are so happy that we have him. He has added a great deal to our lives. He has many toys and we […]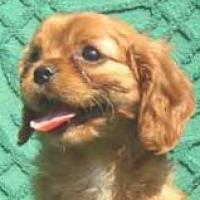 I have seven cavaliers and have been breeding dogs for awhile. When I found Sandor on the web site I really liked the quality of the dogs he had for sale.I bought two solids from him. I was worried about flying them so far, but they did great.I think buying two made the flight easier then buying one. The airline was super and even let us shower them off upon arrival, and gave us clean towels to wrap them in. […]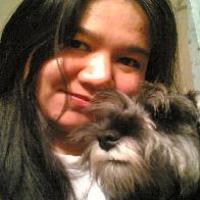 Sandor, we picked up "Maximillion" (Maxie) from the Dammam Customs last Wed night. He was doing fine but started to whine a bit when he saw me. Michelle was so ecstatic when I finally came out with the kennel cab and she literally screamed in delight when she saw Maxie! He is such a fine puppy! I want to extend our appreciation for all you've done to ensure that we get him without any hassles. Thanks for continuously updating us […]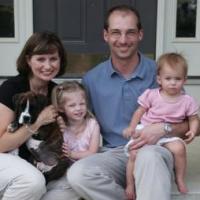 Sandor, Attached is a picture of Zeuss (aka Berri) with his new family. Please pass along to the owner(s) and let them know he will have a wonderful, loving home. He is doing really well & we think it is a great match. Everyone is thrilled, and we think he is too. Thanks for getting him here & your customer service. We enjoyed working with you. All the best! The Alessandro'sMiddletown, Ohio06/29/2005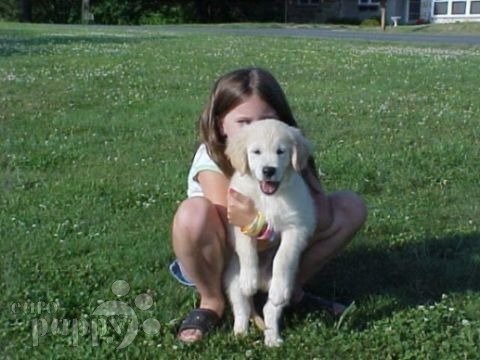 Hello Sandor, Just wanted to drop you a line and let you know how much I appreciate you sending us this wonderful Golden Retriever. "Montgomery" is his call name. He has adjusted to life here in the states wonderfully. He has caught the eye of many folks in our area, all saying what a beautiful pup he is. Thought I'd send a few pics of his progress. Look forward to getting another someday from EuroPuppy. Thanks So Much Jan Grasso
Adaptieren Sie von Euro Puppy, um Sie Ihren Traumwelpen zu haben,
damit Ihr Leben zu ergänzen!