Euro Puppys Referenzen
We have more fantastic, and fun reviews on our Facebook Page and the Euro Puppy Club on Facebook. Have a look now at our most recent photos, videos and stories sent to us by Euro Puppy dog owners; loving life with their Euro puppy.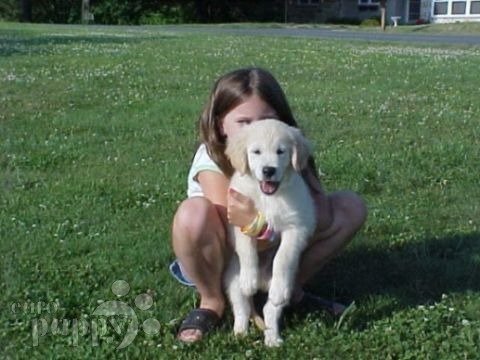 Hello Sandor, Just wanted to drop you a line and let you know how much I appreciate you sending us this wonderful Golden Retriever. "Montgomery" is his call name. He has adjusted to life here in the states wonderfully. He has caught the eye of many folks in our area, all saying what a beautiful pup he is. Thought I'd send a few pics of his progress. Look forward to getting another someday from EuroPuppy. Thanks So Much Jan Grasso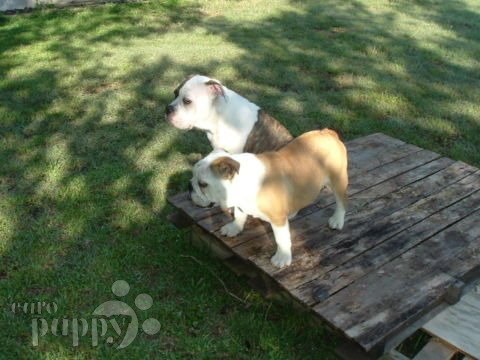 Sandor, I must write to you and tell you what a satisfying experience getting a puppy from EuroPuppy has been! I can't remember a time when an entire procedure has run so smoothly. Of course there was a bit of hesitation before I contacted you; I had been warned by several well-meaning friends that I didn't know what I might be getting into! Were they ever wrong!! First of all, I want to express my gratitude to you for my […]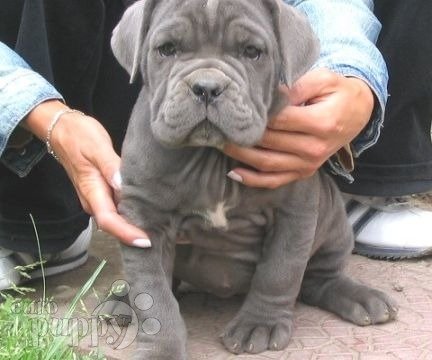 Sandor, we just got home with the pup. It was an all day affair getting to the airport. Anyway what a gorgeous pup!! We are just delighted with her. As we entered the Air France office, we could hear her barking, and the help had all had her out playing with her. On the way home I had her on my lap for the four hour journey back home to Concord Virginia. She slept most of the time, and I […]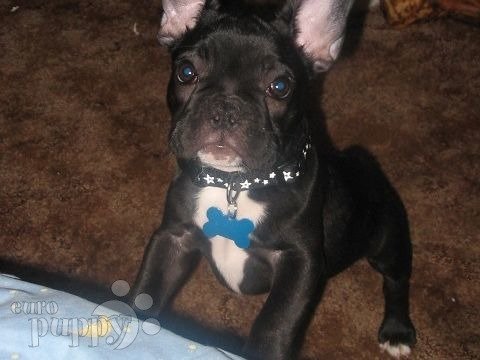 Sandor, Here are some current pictures of Black Pearl. She is coming along nicely. Still a little love-bug and she loves to play and walk. We can't thank you enough for making this such a smooth transaction. You communicated with us and kept us well informed and the result of that is a very happy family with a healthy, wonderful puppy. I do hope you will put us up on your references page, I would love to let everyone know […]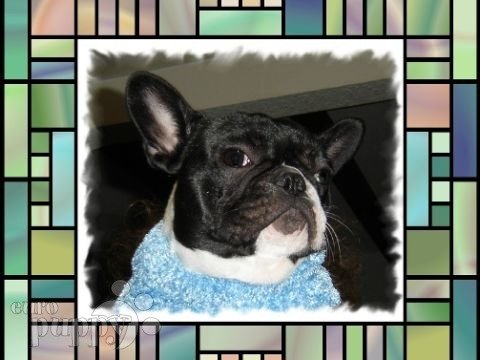 Hello Sandor! and everyone at Euro Puppy!!! We purchased Luci Jo from Euro Puppy last May and she has just been the joy our lives! We couldn't have asked for a better dog. She is the best!She loves to be cuddled and is definetely a lap dog. She also loves walks outside in the snow bundled up of course, and wrestling on the floor. We taught her early about her bite reflex and she never bites at all to hurt […]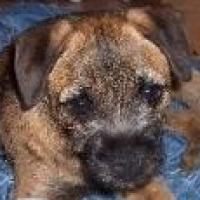 Hello Sandor, I thought you would like to see that Avalon is adjusting just fine. I have a small favor to ask, I know I ask you to keep an eye out for a little girl friend for him, but my husband had not made up his mind if he wanted another one. Well he has made up his mind and if you can find two females that are not related to Avalon, we would be very interested in them. […]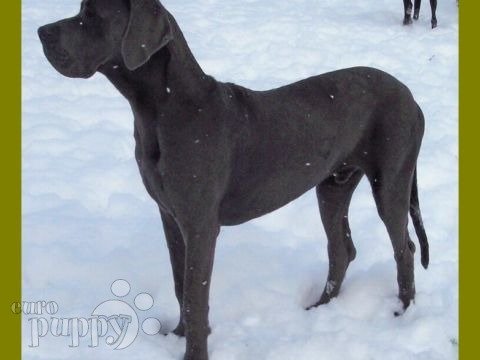 Hi Monika, Here is a picture of Angelus and his buddy Illyria. The first day he arrived Illyria didn't want anything to do with him. She would growl and bark at him constantly. Starting the very next day they were inseparable. They both sleep with us in our bed. Angelus cuddles up to my neck and Illyria cuddles up to my husband. They always play together and eat together. Angelus is such a smart boy. He got used to the […]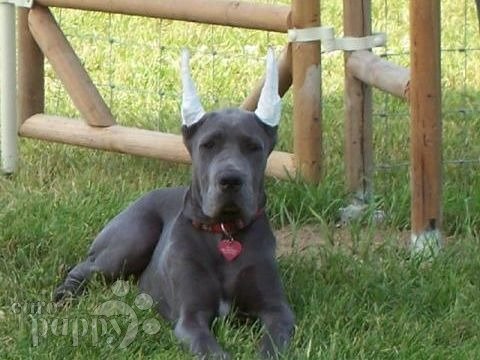 Hi Sandor, I wanted to share some new pictures of Dollie with you and the breeder. These were taken within the last week.She is such a doll! Very sweet and so willing to please! We are still in the ear wrapping process, but it shouldn't take much longer. When it's complete, I'll send more pictures! Thanks again so much for all your efforts in getting Dollie home to us here in the U.S.! We adore her! Sincerely, Rachel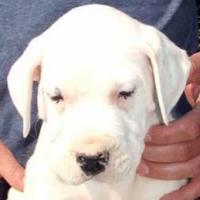 Hello Sandor, White Fire who we named Diego is a joy. We could not have asked for a better puppy. He is already potty trained and knows several tricks. He loves walks and playing with the family. He is very happy in his home and has became extremely attached to us. Thanks again for all your help choosing this wonderful puppy. Please let the breeders know of how happy and wonderful he is. Thanks again, Kristen and Walter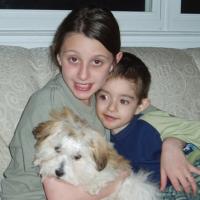 Hello, I attached some pictures of Phoebe and the kids. There is one of her and my other coton also. They love to cuddle together. Thank you for her. She is such a sweet girl. She has grown very attached to me and me to her. She follows me everywhere. Everytime I look down, there she is looking up at me. We will keep you updated on her happy long long long life. Thanks again. Antoinette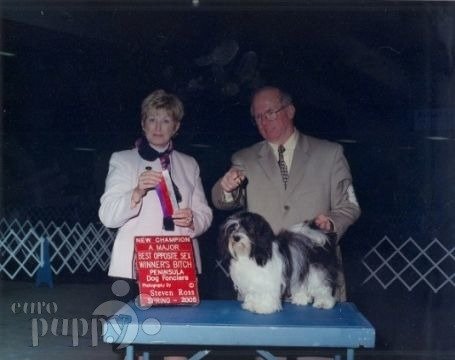 Sandor, Here is Majossayerdo Szepe Ginda's Championship photo. We call her "Hanna". Thought that you might like to see this and let the breeder know. Thank You Else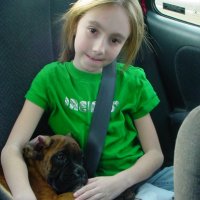 Sandor, We picked Martin up at the airport today. He is AWESOME! It didn't take long for him to settle in to our home/family, and he appears to be in good health and good spirits (although a bit on the skinny side). I'll be taking him to the vet for a check-up on Saturday and I'll let you know how that goes. If you need me to do anything else about the wire transfer, just let me know. I took […]
Adaptieren Sie von Euro Puppy, um Sie Ihren Traumwelpen zu haben,
damit Ihr Leben zu ergänzen!