Euro Puppys Referenzen
We have more fantastic, and fun reviews on our Facebook Page and the Euro Puppy Club on Facebook. Have a look now at our most recent photos, videos and stories sent to us by Euro Puppy dog owners; loving life with their Euro puppy.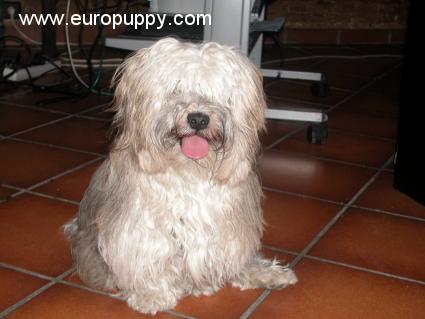 Hola Lorena que tal ,todos los dias quiero enviarte fotos para que las pongas en la pagina y veas lo bonito que esta Max, que antes era Theo , pero mi hija le cambio el nombre, es buenisimo y muy carinoso, gracias por todo, a todo el mundo se lo comento y me encantaria que alguien de Valencia se comprara una perrita para poder cruzarlos . a ver si lo conseguimos.Graciasotra vez.Begona05/29/2007Valencia, Spain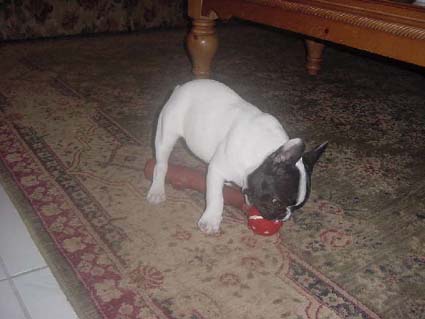 Dear Sandor, Here is a little update on Oreo. He is doing very well and is very use to his new home. We have let him smell almost everything. We don't let him get on the furniture or on the tables because we believe dogs are suppose to only be on there furniture. We bought him a bigger crate becacuse the one he came in smelled since he had accidents in them and the crate was full of oil in […]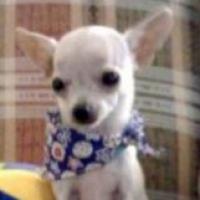 HI Sandor, These are Bonsai's pics (we didnt change her name)..she's the most adorable chihuahua ive ever met. she knows her carry along bag and when you call her she goes inside it, so we all know she wants to come along. she's very healthy and eats very well, gets along well with maxie…(they both know they're from HUNGARY.) she's also a crowd favorite, whenever we'd take her to restaurants or the grocery stores, people always want to talk about […]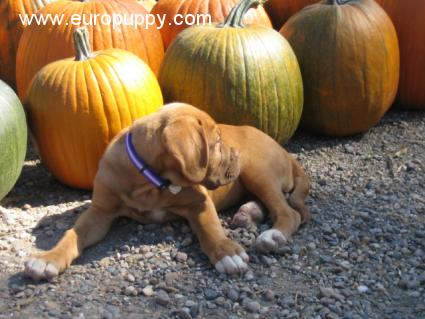 Dear Sandor/Europuppy, We are very pleased with our Dogue De Bordeaux puppy! She is happy,healthy, and beautiful! We named her Matilda, but call her Tilly. I will definitely purchase more dogs from you in the future and recommedyou to all my friends! I could not be happier! The transaction was verysmooth and everything went great at the airport as well! Thanks again for adding this wonderful puppy to our family! Jamy and Beth Johnson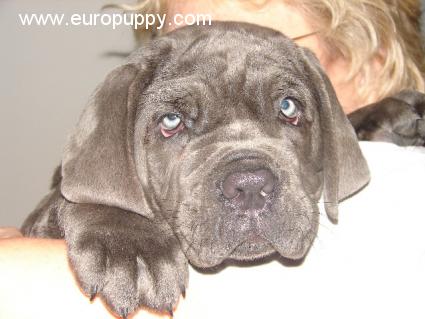 Eddie, We decided after spending time with the puppy that we are going to name him Rocco. We took Rocco to the vet and he received a perfect bill of health. He checked his hips, knees, lungs, heart, stool and probably other things that I wasn't even aware of. It turns out my vet's favorite ever dog was a mastiff. He was so enthused and happy for us and talked our ears off regarding his experience with Mastiffs and how […]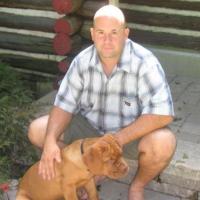 Hi Eddie, Just wanted to say hello, and to thank you so very much for everything that you have done for me. The whole process from start to finish was made so easy by you and your company. You re-assured me every step of the way. Whether it was about the qaulity of the puppies, the shipping process, pics of the parents or any other of the many, many, questions I asked. Everything was flawless, including my wonderful dog de […]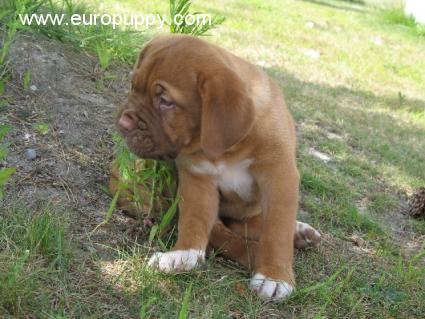 Dear Euro Puppy Team, I would like to let you know how much of a pleasure it was to work with all of you at Euro Puppy Inc. Your quick responses to my questions and professionalism was a key part to making my decision on the beautiful Dogue de Bordeaux you delivered. She is absolutely gorgeous and is very polite. The delivery of the pup was a very important one because now she is a member of our family and […]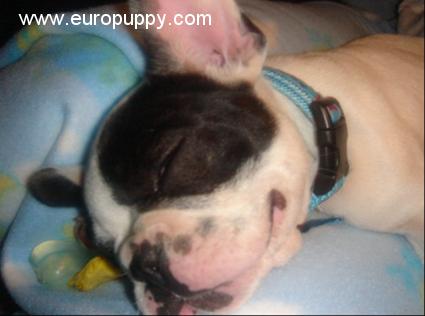 I would highly recommend Euro Puppy to anyone. We received amazing service from everyone we dealt with. As most people who are considering purchasing a puppy it is a nerve-wracking ordeal. We emailed Euro Puppy for approximately one week before purchasing Gotti asking every question we could possibly think of…all of which were answered just as we were hoping. We arrived at the airport approximately one hour before our puppy's flight was scheduled to arrive and patiently (as patient as […]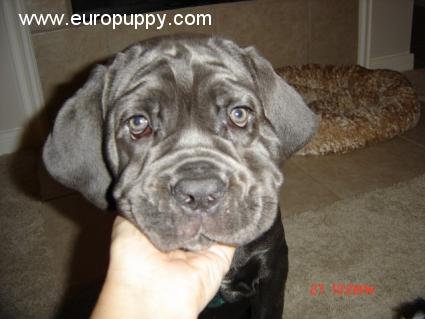 Sandor, Sorry, I did not e-mail you guys to let you know the puppy got her just fine. She truly is more then I expected, we are in love. Everybody that sees her comments on how beautiful she is, and her vet commented on her excellent health. You truly get what you pay for. Not only is she a fine looking puppy, but her temperament is perfect. We have had her less then 2 weeks and she is already housebroken, […]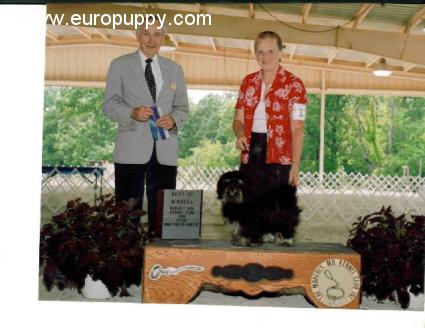 Sandor These are some pictures I got at the show a week ago.Best of Breed is Ch Alszegi Villam Bosco, I call him Rudy.He is from Villam Zoltan. The black and silver male is one of Rudy's pupsThe Sable male is 7 months old and is one of Rudy's andout of another female I got through you. Juanita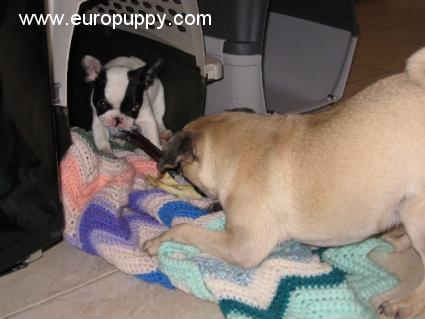 Hi Sandor, We picked up Dotty at the airport yesterday and she was a little tired but has fit into our family with ease. Except for her bigger sister for now going after her ears. Dotty knows how to make Roxy know that it's not appreciated. Fairly excited that she has walked right over to a potty tray and gone pee. She seems very smart and is already sharing toys and hanging out with her new buddy Roxy. I am […]
Adaptieren Sie von Euro Puppy, um Sie Ihren Traumwelpen zu haben,
damit Ihr Leben zu ergänzen!