Beschreibung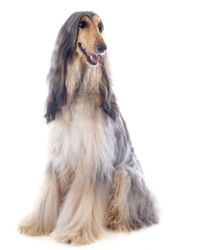 Lebenserwartung
12-15 Jahre
Reihenfolge
Hunde: 50-60 Pfunde
Hündin: 40-50 Pfunde
Höhe
Hunde: 25-27 inches
Hündin: 23-25 inches
Ursprungsland
Afghanistan
Andere Namen
Tazi, Baluchi Hound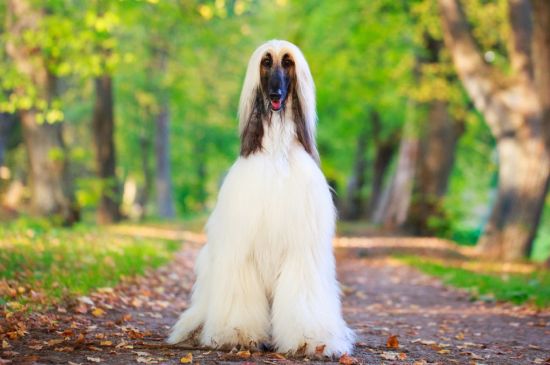 Der Afghanische Windhund ist eine der ältesten Rassen, über 4000 Jahre alt. Es ist eine alte, aristokratische, schönen Hund. Afghanische Windhunde waren ursprünglich für die Jagd in den Bergen von Afghanistan eingesetzt.
Groß und schlank mit langen, schmalen, edlen Kopf, seidigen Haarschopf und kräftige Kiefer. Seine langen, dicken und seidiges Fell macht die Rasse schon ein echter Hingucker.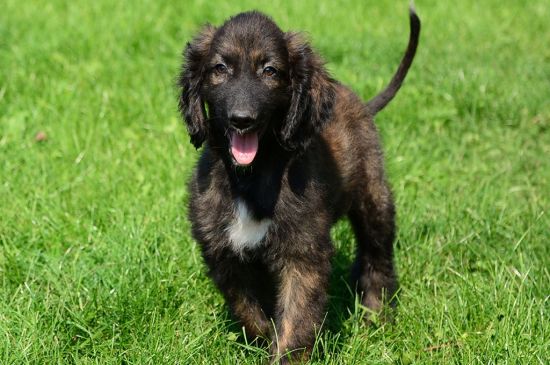 Diese Rasse ist sehr süß und liebevoll. Es hat eine niedrige Dominanz Ebene. Hart, aber sanfte Gehorsam Ausbildung ist nicht erforderlich. Es kann schwierig sein zu erziehen. Der Afghane ist misstrauisch gegenüber Fremden, aber niemals feindselig. Es macht ein wunderbarer Begleiter für ältere, rücksichtsvoll Kinder.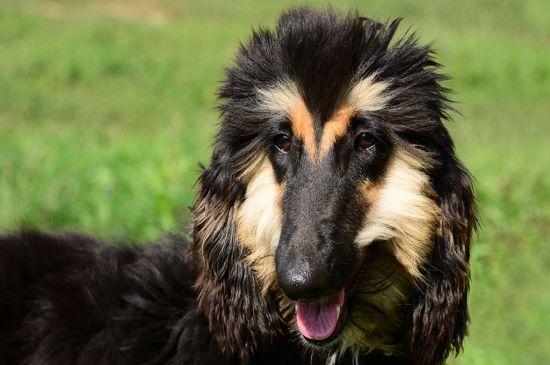 Dieser Hund ist reserviert, lebendig und aktiv. Diese Rasse ist sanft, freundlich und eignet sich hervorragend als Familienhund. Es braucht reichlich Gelegenheit zu laufen, vorzugsweise von der Leine, und viel regelmäßige Bewegung. Es ist eine extrem schnelle und agile Läufer. Diese Rasse ist ein exzellenter Windhund. Es war, als ein Jäger Hirsche, wilde Ziegen, Wölfe und sogar Schneeleoparden verwendet. Diese Rasse wurde auch als Wachhund und Hirten verwendet.
Colors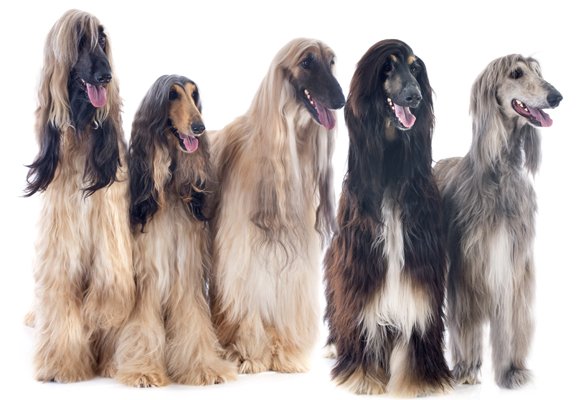 Alle Farben sind erlaubt. Weiße Abzeichen, insbesondere am Kopf, sind unerwünscht.
Coat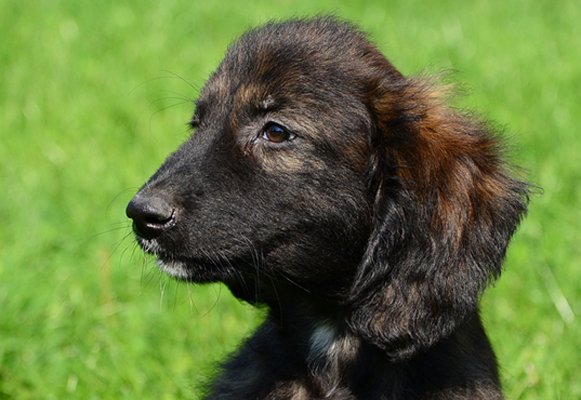 Diese Rasse ist durchschnittlich Ausscheider. Die langen, dicken Mantel erfordert ein hohes Maß an Pflege. Beim zeigen, wird wöchentlich Bad ein Muss. Um halten das Fell glänzend und lang nie in-zwischen Bäder Bürste. Streichen einer Trockenschichtdicke beschädigen das Fell und machen es leichter verfilzt. Selbst wenn Ihr Afghan nicht gezeigt wird, wird wöchentlich Bäder machen das Fell weniger verfilzt. Verwenden Sie ein spezielles Luftkissen-Pinsel oder Stift Bürste für die Fellpflege.
Gesundheitsprobleme
Dies ist eine gesunde, langlebige Rasse. Es hat eine niedrige Toleranz von Schmerzen, Leiden dadurch sogar mit leichten Verletzungen. Um sicherzugehen, dass Sie einen gesunden Hund zu bekommen, sollten Sie ein Afghane Welpen von einem seriösen Afghane Züchter zu kaufen.
Lebensumfeld
Diese Rasse ist nicht für die Wohnung das Leben empfohlen. Er liebt es, draußen sein.
Welpen zu Verkauf nach der Rasse


Warning: count(): Parameter must be an array or an object that implements Countable in /var/www/www.europuppy.com/wp-content/themes/europuppy_wp/single-breeds.php on line 351

New Puppy Alert
Seien Sie vor Allem, wenn eine neue Afghane Rasse zum Markt kommt.
by signing up to our Puppy Alert.