Sussex Spaniel Breed Description
Life Expectancy
12-15 years
Weight
Dogs: 40-44 pounds
Bitches: 35-42 pounds
Height
Dogs: 15-16 inches
Bitches: 13-15 inches
Country of Origin
Great Britain
Groups
AKC Sporting Dogs
FCI Group VIII.: Retrievers - Flushing Dogs - Water Dogs
TKC Gundog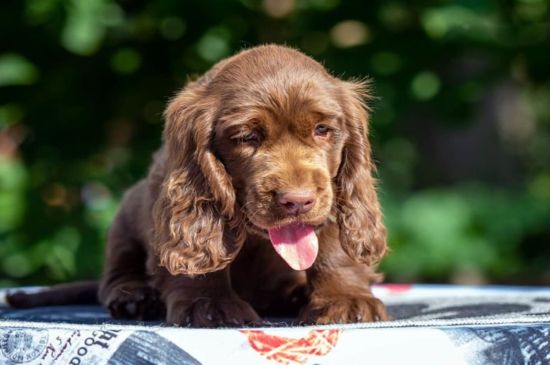 The Sussex Spaniel is an excellent hunting companion. This is a strong, massive dog. This dog has a golden-liver colored coat that is flat or slightly wavy without being curled. The golden-liver color of its coat, especially at sunset, blends with the color of the trees and game, so hunters using Sussex Spaniels need to be very careful not to shoot their dog accidentally. This may be why the breed is not widespread.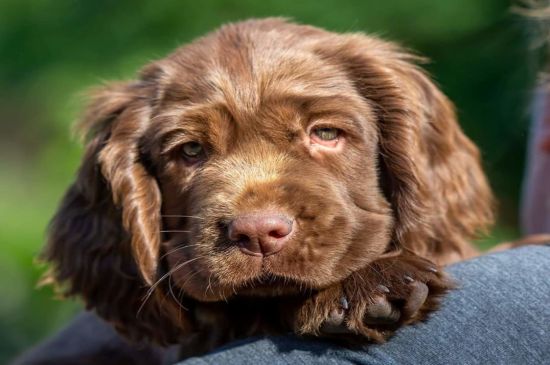 They are long and low, rectangular and massive in appearance. Their expression is somber and serious. They have a lower energy level than most spaniels. A good house dog and family pet, Sussex Spaniels are soft and affectionate with a placid outlook on life.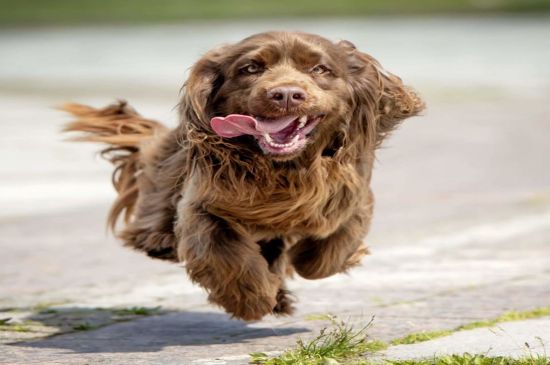 The Sussex Spaniels love everyone and are sweet, gentle and devoted. It is also a good companion dog. These dogs are very sociable, usually get along well with cats and are excellent with children. Most get along with other dogs, but some can be aggressive with unfamiliar dogs. This dog is steady and calm around the house.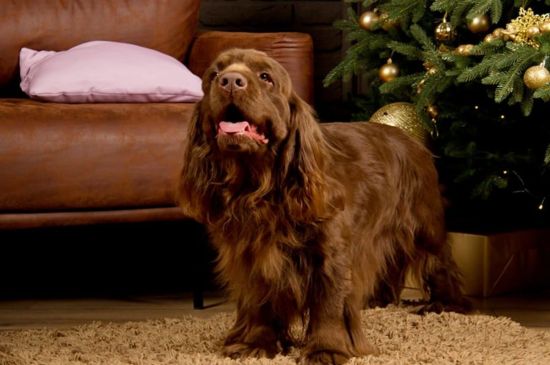 They are not very outgoing or demonstrative compared to other spaniels, they a lower energy. This dog sometimes bays when it is hunting. The Sussex Spaniel is the only Spaniel that does this. It tends to be less playful than other Spaniels, with a low energy level. They need firm and patient training. It can be snappish if annoyed.
Colors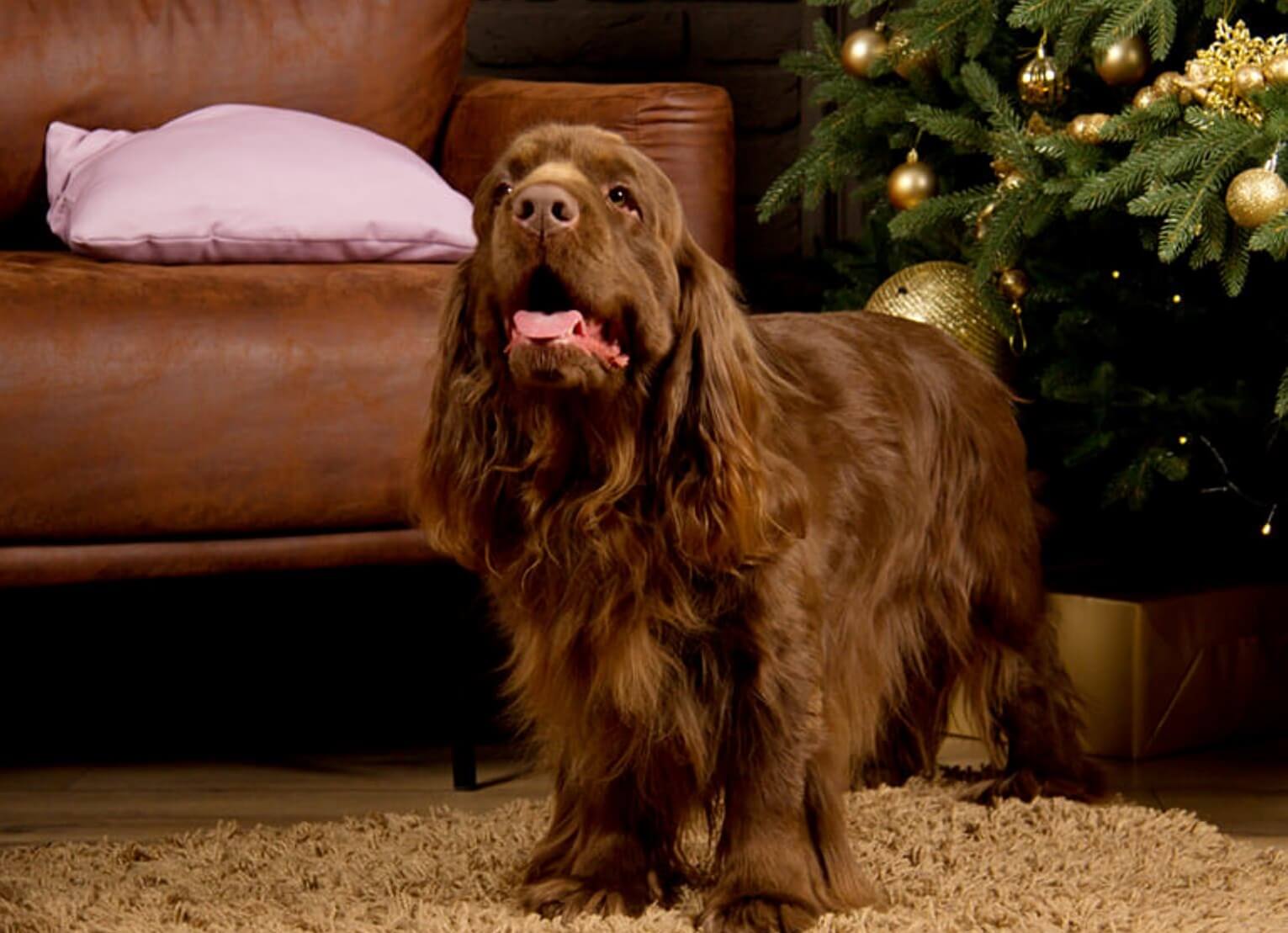 Rich golden liver shading to golden at tips of hairs, gold predominating; dark liver or puce is undesirable.
Coat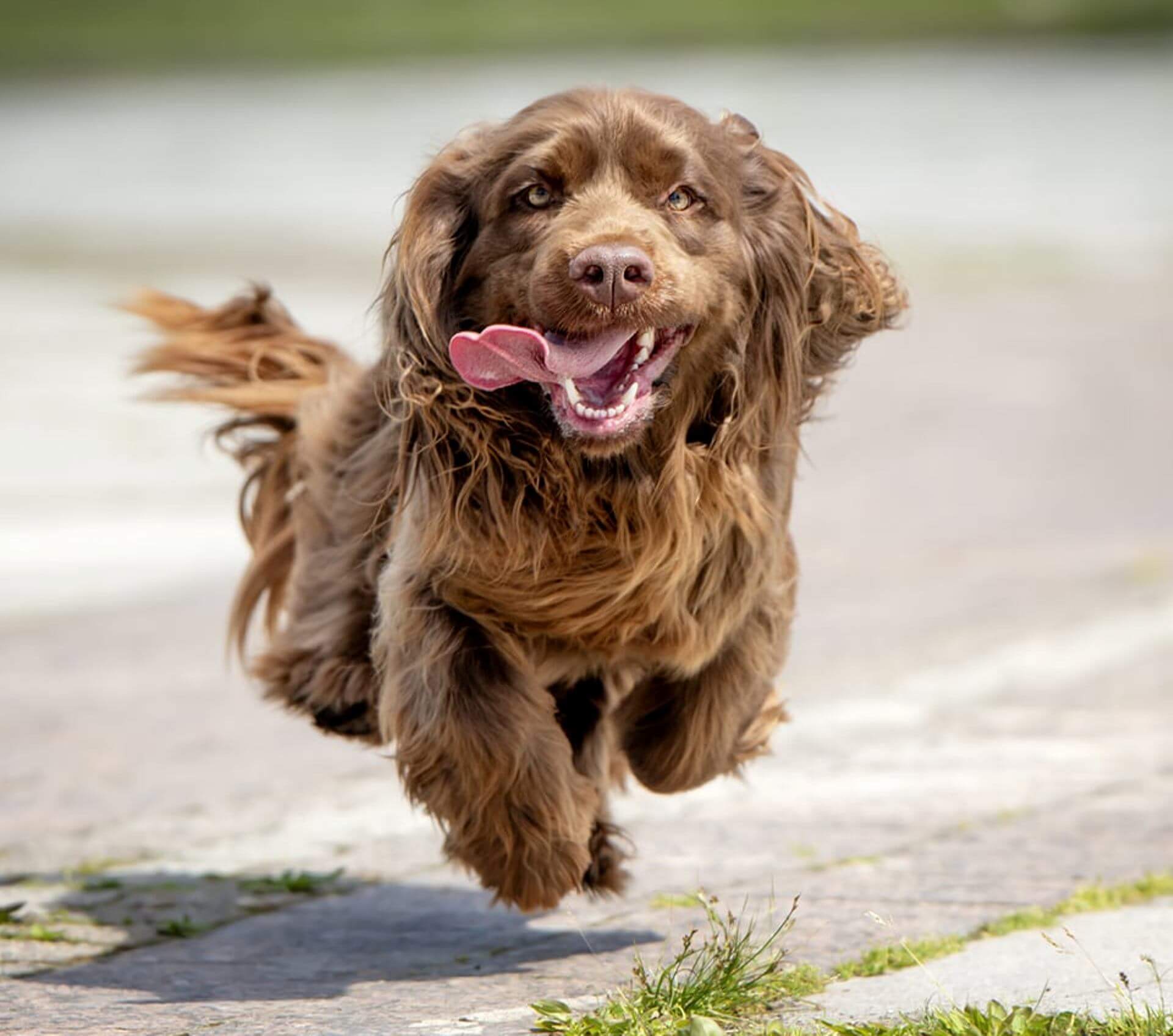 This breed has an abundant and flat coat, without a tendency to curl; ample weather-resistant undercoat. The soft medium-length, golden-red coat of the Sussex Spaniel should be brushed and combed regularly. Keep the ears clean and trim excessive hair between the pads on the bottom of the feet, but leave the tuft growing between the toes on the upper part of the feet. This breed is an average shedder.
Health Issues
This breed is prone to ear infections; the ears should be cleaned regularly. Do not overfeed this breed, as it tends to gain weight easily. Some minor concerns are intervertebral disc syndrome, otitis exerna, heart murmur and enlarged heart, which can be spotted with regular vet visits. To minimize the risk of your Sussex developing any hereditary health issues, you should buy a Sussex Spaniel puppy from a reputable breeder.
Living Environment
The Sussex Spaniel is adaptable to apartment living as long as it is given sufficient exercise outdoor, like on a small yard. On temperate climates, it can live outdoor provided it has a warm shelter. This breed requires regular exercise, especially since it can become overweight. Some of its favorite activities are retrieving, swimming, and other outdoor fun.
If you are looking for
Sussex Spaniel for sale
, you've come to the perfect place! Our team of experts is here to help you choose a puppy that suits your lifestyle and meets your expectations. Our Sussex Spaniel puppies are carefully selected and are bred by reputable breeders, who live up to our high standards.
New Puppy Alert
Be ahead of the Crowd when a new Sussex Spaniel is available
by signing up to our Puppy Alert.