Referencias de Euro Puppy
We have more fantastic, and fun reviews on our Facebook Page and the Euro Puppy Club on Facebook. Have a look now at our most recent photos, videos and stories sent to us by Euro Puppy dog owners; loving life with their Euro puppy.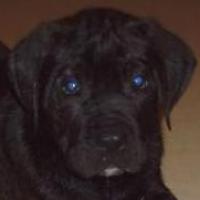 Hello Eddie, I'm writing to let you know Anton is doing FANTASTIC!! I have had him for a week now and i'm truly amazed how intelligent/obedient he is. He already knows "come", "sit", "down", "heel" and "shake". He enjoys training a lot but it is also very challenging since Anton is very stubborn, you can't make him do something if he doesn't want to do it or if he gets nothing from it. I know how to motivate him and […]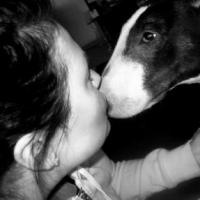 Hello! I got the bullterrier puppy last summer. And would like to create the blog for her. How do I do it? She's feeling absolutely great. Very kind and smart girl! Interested of everything that moves and doesn't move:D Watches tv with me. Likes rabbits, and starts to "cry" when they jump away and don't play with her. She also likes kids a lot but naturally I wont allow her to go near cause of her muscelar body can be […]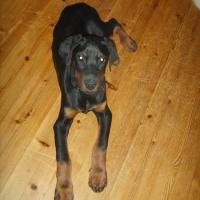 Hello Eddie, I filled the survey. i can put some photos as a attachment in this email. and i also have putt photos to the facebook site :) Audi is doing great, he loves to play with our 2 other dogs and sleeps with then all day long. our other dogs was a little frightened when audi came, but now he is one of the pact. :) regards saija and hannu
Compra con Euro Puppy para que tengas el cachorro de tu sueños
para completar tu vida!