Referencias de Euro Puppy
We have more fantastic, and fun reviews on our Facebook Page and the Euro Puppy Club on Facebook. Have a look now at our most recent photos, videos and stories sent to us by Euro Puppy dog owners; loving life with their Euro puppy.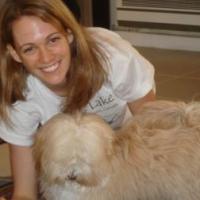 Eddie, Keriana (we called her Sandy) continues to be the world's best puppy.She is exploring her world with enthusiasm.She wasn't thrilledabout the leash the first time we took her out, but now she gets excitedwhen she sees her leash, because she loves to get out and sniffaround……but not as excited as she gets when the dog treat dooropens! She must have been paper trained in Hungry as she prefers thepaper to outside, she even peed on my daughter's math homework […]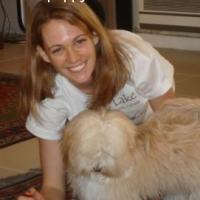 Dear Eddie, Attached are photos of Frodo and Sandy. They are beautiful, calm and well adjusted. Frodo has been the easiest dog I have ever house trained and I thought Sandy was easy. Please let the 2 Havanese breeders that produced our puppies know how impressed we are with them. And of course, a big thank you to you all at Europuppy for bringing us together and making the transition between countries so effortless. Dana Eddie, I have attached a […]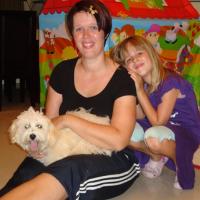 Hi Eddie Sorry for keeping you waiting. I added some pix and hope you like them. Buster is doing so well. His skin condition is under control again. We give him a bath once or twice a week with a special skin shampoo, and that really helped a lot. Maybe it was just a reaction to his new home country. It is a lot hotter and dustier here. So we cross our fingers that it will not come back. Buster […]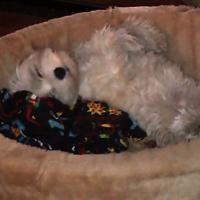 Dear Eddie and Tibor Just to update you that Mojito is growing up, 6.5 months old now, very playful and mischievous, still moody about if and what she wants to eat. But she is friendly with everyone, including strangers. We love her. Also thanks for the Pedigree Certificate which I received last week. I am sending a photo of Mojito enjoying her mid morning nap after breakfast. She loves these naps. Cheers! Manoj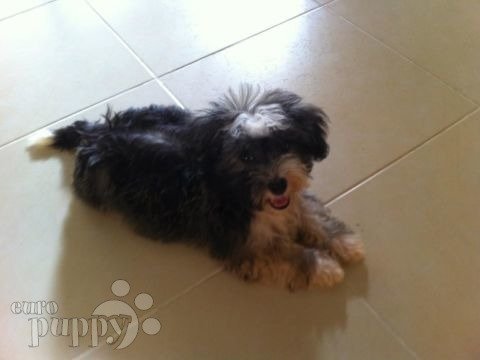 Dear Eddie I just wanted to let you know that Diego Ford arrived safe and sound and in good health and spirits. We absolutely love him and he has settled in very quickly and already feels like part of the family. He has a fun personality, but is also quite stubborn. I think he knows already that mummy is going to be a push over. I attach some pics for you and will send you some more when he gets […]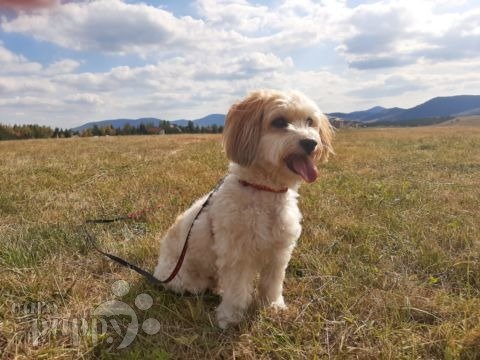 Dear Lasheka, Ciril (who we renamed Marko) has been an exceptional dog. He is very calm and good to people. He has never bitten anyone and he never barks for no reason. He enjoys the beach because the sand excites him and he likes the sun. Marko is charismatic in everything he does. He did turn six on the 9th of August and we remembered by giving him a homemade burger which he enjoyed Sincerely Tihana
Compra con Euro Puppy para que tengas el cachorro de tu sueños
para completar tu vida!