Referencias de Euro Puppy
We have more fantastic, and fun reviews on our Facebook Page and the Euro Puppy Club on Facebook. Have a look now at our most recent photos, videos and stories sent to us by Euro Puppy dog owners; loving life with their Euro puppy.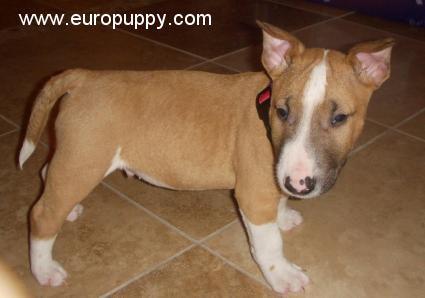 Mario, Nothing but great things to say about EuroPuppy and how our experience was. We had a great selection of puppies to choose from and the pictures on the website were great. Our questions were answered quickly. Mario was great to work with and made the transaction quick and easy. Alf, our puppy arrived safely into Omaha from his long journey and has been playful yet loving every since. He plays and plays and then drops like a wet noodle […]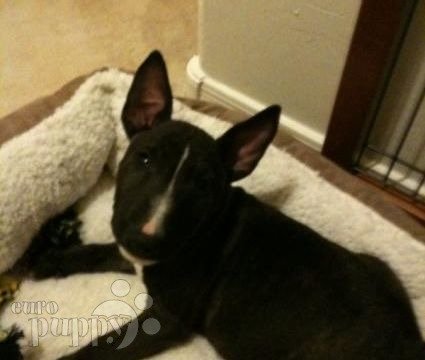 Eddie, Sorry this is long over due. Johnny is working out great he has been to the vet last Wednesday, and is going again tomorrow for some shots. The vet said he is very healthy, and he is full of a lot of energy. Enclosed are some pictures I have taken recently of him in my home. So far the experience so far with Euro Puppy has been great, and I would recommend your company to others. Thank you, Angel […]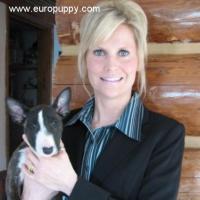 My name is Tricia Romine, I decided to import a mini bull terrier through Euro Puppy USA in Feb of 2007. I am very glad that I decided to go through them, for when importing any dog there is a language barrier between you and the breeder and Euro Puppy has people who can ask questions to the breeders for you. This was of great help in my decision. Also Euro puppy USA kept in very close contact with me […]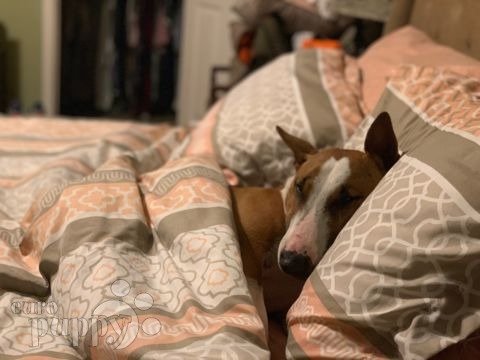 He had been a real joy and is very funny, strong-willed, smart, a great smuggler, fierce protector and everyone who meets him immediately finds the unique characteristics that draws you towards him. I am glad that I found Euro Puppy and ultimately found Claude. Thanks! Happy 6th Birthday Claude! Darren M Fayard
Compra con Euro Puppy para que tengas el cachorro de tu sueños
para completar tu vida!