Referencias de Euro Puppy
We have more fantastic, and fun reviews on our Facebook Page and the Euro Puppy Club on Facebook. Have a look now at our most recent photos, videos and stories sent to us by Euro Puppy dog owners; loving life with their Euro puppy.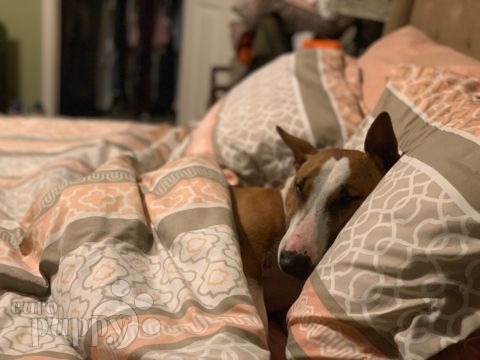 He had been a real joy and is very funny, strong-willed, smart, a great smuggler, fierce protector and everyone who meets him immediately finds the unique characteristics that draws you towards him. I am glad that I found Euro Puppy and ultimately found Claude. Thanks! Happy 6th Birthday Claude! Darren M Fayard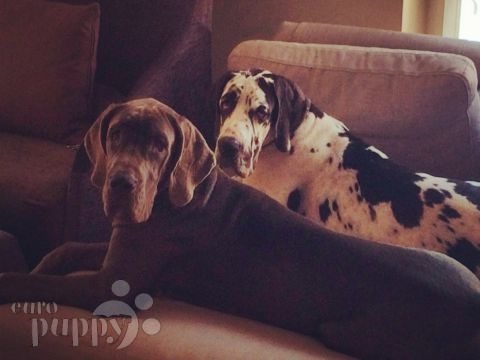 Hi Steve How are you I just wanna send u some of my danes photos Many thanks for making my wishes come true Abdulrahman How are you Eddie? Here are some picture of opal and poison they are 8 and 9 months old and exactly what u described poison is reserved and opal is agile and extremely active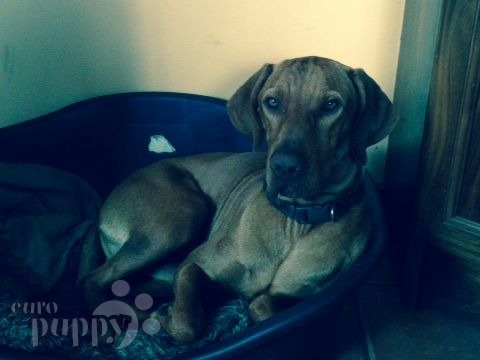 Hello Steve Just to update you on Tuco as you can see very healthy and happy. I have three and hoping to breed in spring so really wouldn't be practical at this present time.Shooting season approaching and its a busy time for us.Also I'm hoping you might locate me a wire haired vizsla. Kind regards Deborah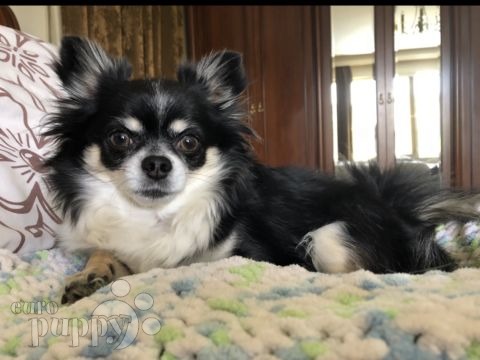 Hello dear, I love him so much 😍 he makes me happy every day when I come back from work and find him waiting for me and excited that I'm home. I sent you photos hopefully you and the breeder like it .. thanks for the birthday wishes 🎉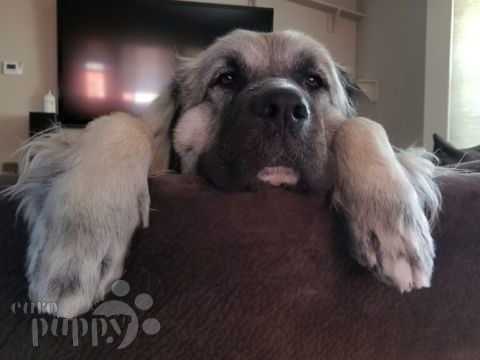 Hi Fjodor is happy and well. Best dog I've ever owned!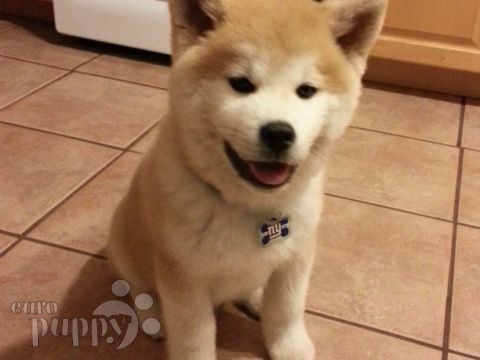 Hi Steve!! Daryl and I meant to do this sooner but we kept forgetting to…here are some pictures of Hadouken. We saw on the side "references" of people's comments of your guys service and we were hoping to be a part of that because we have lots of good things to say!! Also, we are so happy with Hadouken we are planning to buy another akita (preferably white and female) within the next 3-5 years time. I also found someone […]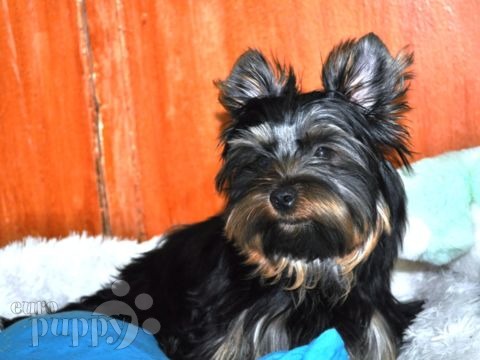 Hi Steve & Eddie, We can't express how much happiness we have now because of Buttercup! He's such a darling and a star in the house now, he's the center of attraction actually and you guys made that all possible. I'd like to commend Euro Puppy for a job well done! Thank you for all your support starting from the time of our inquiry until we finally got him here in Qatar. Customer satisfaction indeed! We have attached some of […]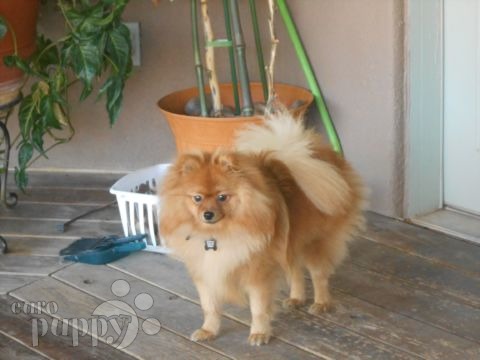 Hello to you all, Steve, I just wanted to share with you our Beautiful Bella.. She just turned 1 years old this last week. We love her so much. She has filled our life with laughter. Thank you so much for her. She went to the states this summer with me and travelled perfectly. If we can arrange to have a larger home here in Abu Dhabi we will certainly be looking for another one hopefully from the same parents.Bella […]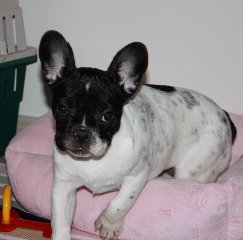 Hi Steve, LuLu (previously named Mignon) is settling well to life in Dubai.She arrived in the wee hours of the morning with Terry (Thanks, Terry!) and hasn't looked back since. LuLu was given a clean bill of health by our vet and continues to grow each day.She enjoys playing with EVERYONE and socializes well with other puppies and dogs.Initially, we were a bit hesitant to use an online company to purchase a puppy but EuroPuppy was easy, friendly and reliable. […]
Compra con Euro Puppy para que tengas el cachorro de tu sueños
para completar tu vida!