Referencias de Euro Puppy
We have more fantastic, and fun reviews on our Facebook Page and the Euro Puppy Club on Facebook. Have a look now at our most recent photos, videos and stories sent to us by Euro Puppy dog owners; loving life with their Euro puppy.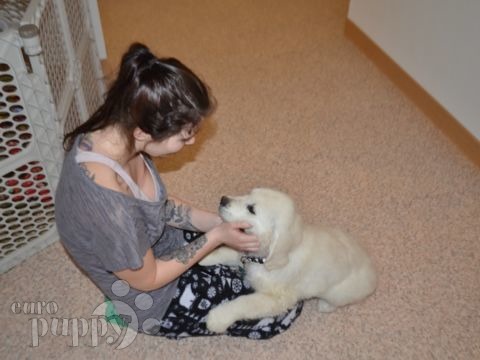 Dear Eddie, We love our dog so much, we have named him bear. he is the sweetest and prettiest dog we have ever seen. we wanted to send you guys some pictures of him in his new home. we haven't had him very long but he is doing great here. he is so good with our daughter who is 1 years old. I will forever recommend your site to friends and family you guys were very helpful with any questions […]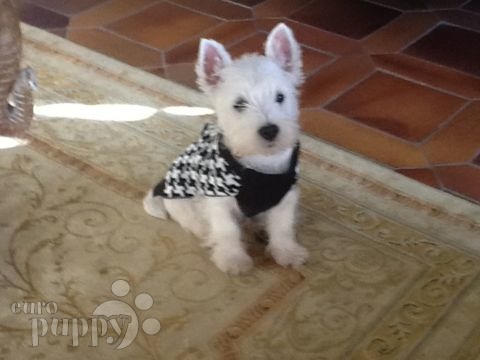 Eddie , We have had a wonderful holiday with our new puppy Diamond. We took her to our vet today for her check, and are happy to say everything is great. She has settled in very well, And is more than I hoped for. Thank you so much for your help in getting us such a good dog, and to Pali for getting her to us in Besancon. I will send pictures soon. Have a good Holiday. Much Thanks, Barbara […]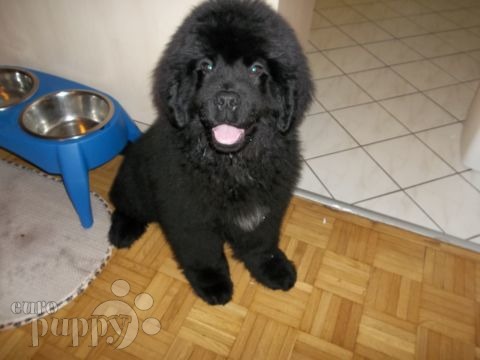 Dear Steve, My wife and I are extremely satisfied with your service and are proud to show off Goomba (formerly known as Maxi). He arrived safe and sound and ran right to us! He is a ball of energy and fluff and is adjusting to our home in Germany very well. We took our first bath the other day and he loved it. Thank you so much for the updates and great service! Ty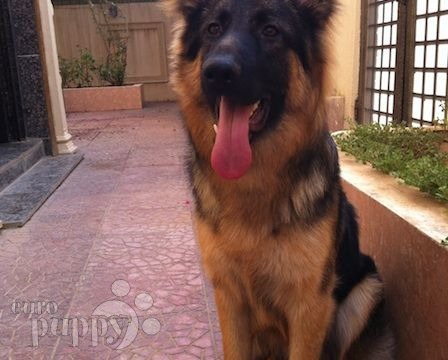 Hello again guys, I've attached photos of cyrus for you. He is growning up and is looking so handsome. I'm so proud of him. He makes me feel like the dog whisperer becasue he takes so well to training. Who ever heard of a dog being completely house trained in 2 weeks. Thanks again guys for giving me the best dog in the world Waheed Khairy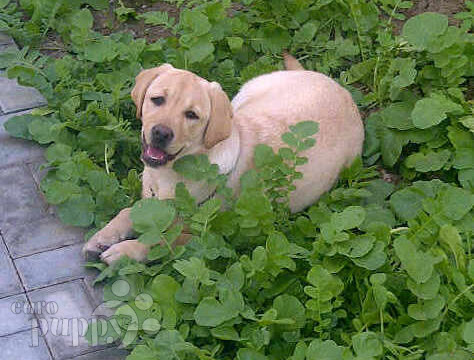 Dear Steve , She has been rechristened as Zsa Zsa ! Your the best!! Kind Regards Shailaja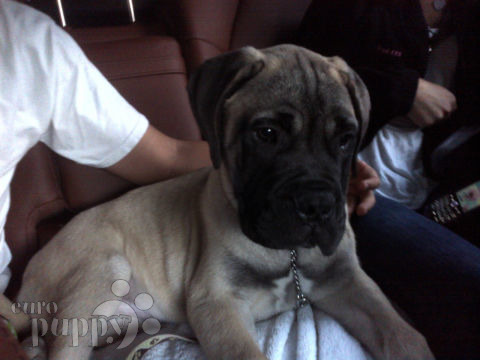 Eddie, Pup finally made it to Puert Rico! They love him. He is gorgeous, I attached the pic. Stephanie, USA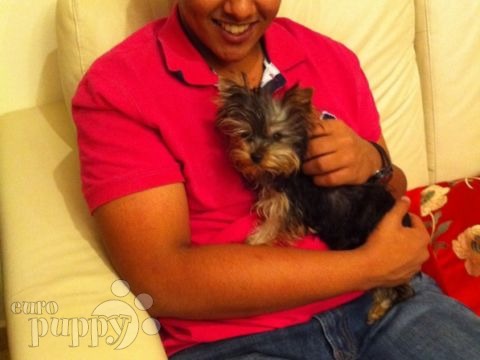 Hi Steve, Billy has reached safe and sound :) we're calling him Flash. We took him to the vet yesterday the precious thing is doing really well. Thank you sooo much for everything Steve! Kind Regards, Manju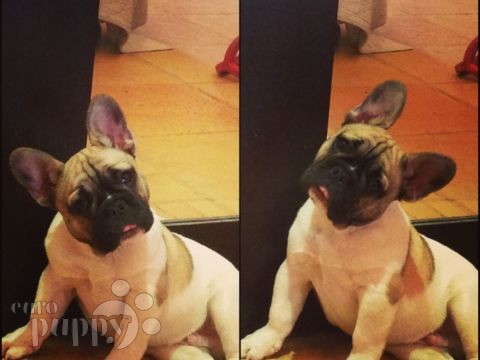 Hello Eddie, Steve, and Edina! I just wanted to thank you for all of your help in finding me the perfect companion and making a dream come true! This is just a testimonial on all your combined efforts and a thanks to EuroPuppy. I'm happy to announce that my French Bulldog, now named Toro, is quite happy here! He's been a great addition to the family and is, as I'd like to call, an easy puppy. He's been easy to […]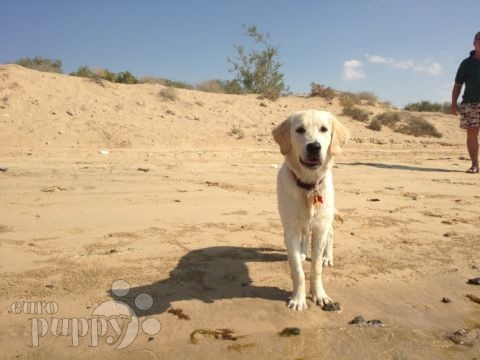 Dear Steve, Just to give you an update. Bella (Gamma) has settled in very well and she is such a lovely dog. The whole family enjoys having her around and she even became friends with our cat. This morning we took her to the beach. I will attach a photo of her. Regards, Annette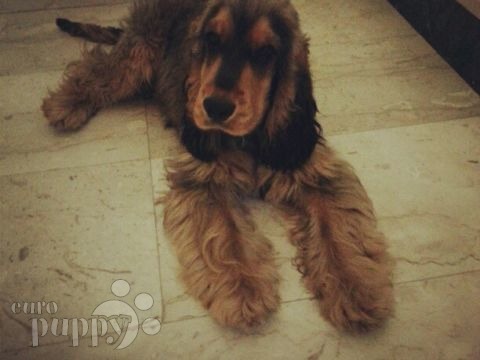 Hi Steve, Its been over a month since our beautiful boy, Bailey, entered our home and straight into our hearts. I've attached a recent picture of him so you can see just how adorable he is. He's a bundle of energy, this chap, loves his chew toys, long walks, and is always up to play 'fetch', anytime of the day. I'm still his favourite person, by the way, although, with me recently starting work again, he probably spends more time […]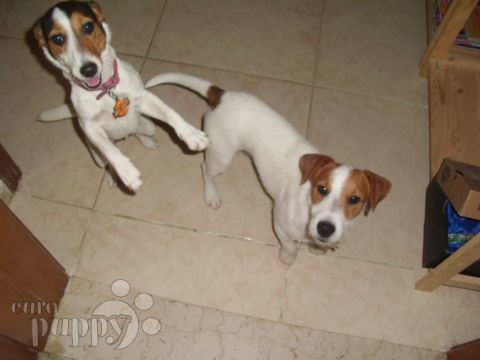 Hi Eddie, I have attached some pictures. Geddy, our rescue dog (Missy) and Honey are getting on well. What can I say… 'Honey Bunny' is the sweetest little thing and you did really well finding such a cutie, also great work getting her here so quickly, for which many thanks have to be shared with Sandor and Tibor. My Eddie… that is dedication at Christmas. I have 3 days off for Christmas and then will be returning to work in […]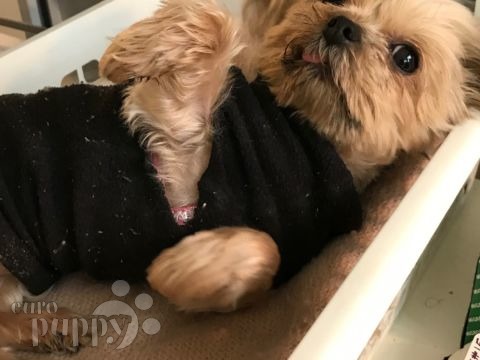 Hello Lasheika, Yes, my baby girl is 7 today. Goodness, how the time has flown. Poppy is doing extremely well. All surgeries were completed on her hind legs last year and no further surgeries are needed for the foreseeable future. Through all her surgeries she has been a brave little soldier and is adored by vets, doctors, and nurses alike. She is famous in our village too. Once, a couple came up to me and asked if Poppy was okay […]
Compra con Euro Puppy para que tengas el cachorro de tu sueños
para completar tu vida!