Referencias de Euro Puppy
We have more fantastic, and fun reviews on our Facebook Page and the Euro Puppy Club on Facebook. Have a look now at our most recent photos, videos and stories sent to us by Euro Puppy dog owners; loving life with their Euro puppy.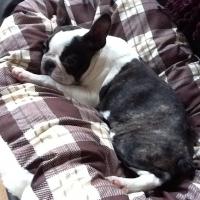 Hi Eddie, Its Jenny. Tux made it safe and sound. He is adorable, and such a good boy, I wish we could afford his brother Baltasar too. He already did his no. 2 outside! Paul was great, I feel bad for him with his long trip, wanted to give him some lunch and coffee but he had 3 more pups to deliver :-) We have named Tux a different name, it is Mackey (as in tough guy Vic Mackey from […]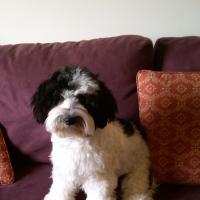 HI Eddie. Hope all is ok with you. I have attached a picture of Roxxie- she is absolutely gorgeous – a little monkey!!. We are looking to have another female Coton but in beige and white this time to be delivered in July 16th ish. Can you please look for one for us. Thank you and best regards Barbara, Dubai, UAE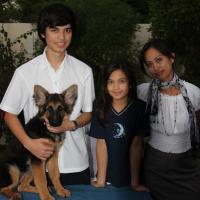 Eddie, Here is wishing you and your loved ones all the very best for 2012 and onwards. I have also attached a long overdue picture of Eris and my family ( taken a month ago ) , Best regards Detlef, Dubai, UAE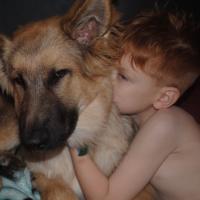 Hi Eddie, we bought Dragon our German Shepherd 3 months ago. Not only is he the perfect dog, the process of adopting him was so simple it almost seemed too good to be true. You and the euro puppy staff did everything possible to make sure that our puppy got to us on time. Since we are a military family we thought having a family pet was impossible because we move around so much. that problem has now been solved […]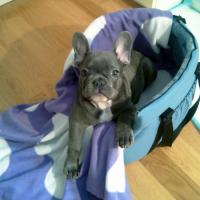 Hi Eddie, I am sending you pictures for your references. I have to say that we really love Curacao. He is so nice, friendly and he is always behind me ang going everywhere with me! Curacao is a very fast learner. In a very short time he learned commands: sit, lie down, roll over, spin, stay, giv me five, give paw…! He realy is a good boy! :) He likes to play with our golden retriever and our cat and […]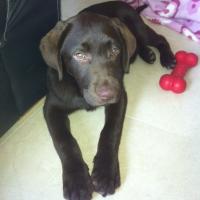 Hello Eddie/Sandor, Just wanted to send you an email thanking you for all your efforts and help on getting 'Debbie' now named Sookie to us here in Dubai. She is absoloutley fantastic and has brought so much character to our household. We really could not be happier, she is a magnificent example of her species and every day brings a new set of adventures! I can not fault your service in any way – you always responded to emails at […]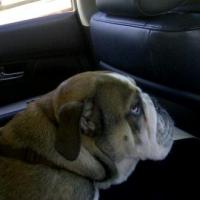 Hi Eddie, He has gained plenty of lbs already so far. getting a lot bigger. haha. I've been bringing him to play with my friend's dog a lot ever since I got him. I've attached a couple pictures of him and his best friend. Ayrton Los Angeles, CA , USA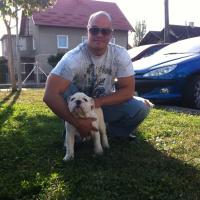 Hey Eddie, The drive was pretty long, but a nice trip, it was well worth it. It took a bit just to meet up with Paul we were all over the place, lol. Bumper is an awesome pup he just follows me all over the place. Haha, yeah I think I am pretty lightweight lol. Again thanks for an awesome puppy. I will send you more pictures. I will stay in touch. Oh, yeah, I would love to get a […]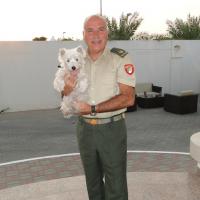 Eddie, Tibor, (Clean bill of health) 1. Please find attached the certificate as requested. I have recommended Euro-puppies to the British Vet saying what an excellent service you have provided from start to finish. 2. I have included some photos of her new home for your Albums. Thanks again, we love her Thomas Kiernan, Abu Dhabi, UAE
Compra con Euro Puppy para que tengas el cachorro de tu sueños
para completar tu vida!