Referencias de Euro Puppy
We have more fantastic, and fun reviews on our Facebook Page and the Euro Puppy Club on Facebook. Have a look now at our most recent photos, videos and stories sent to us by Euro Puppy dog owners; loving life with their Euro puppy.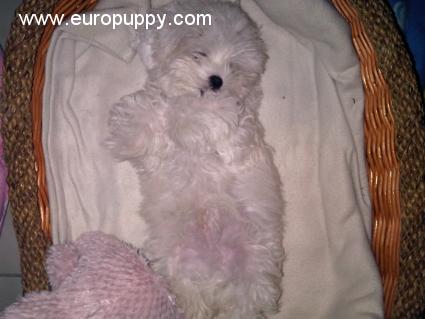 Hi Eddie, Hope all is well! Just wanted to let you know that Cookie (Yothi) is doing great with us! He adjusted very quickly, and is now part of our family. He is very active and has the funniest bark ever! We took him to the vet yesterday and they told us that he is very healthy, and in excellent shape!He plays with Vikki (our Rottweiler) and chases her around the house.. very funny scene! They are now inseparable :) […]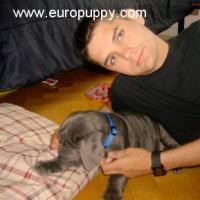 Hello Eddie! My husband and I are stationed in Baumholder Germany, since he is in the military. I needed a companion while he was gone to work so we decided to get a Neapolitan Mastiff since I had grown up with Mastiffs as a child. To be honest, we were very nervous about purchasing a dog over the internet, since we didn't know a single soul personally that had bought a dog from Euro Puppy, but now that we have […]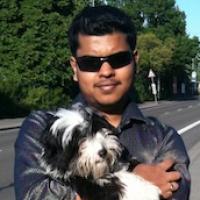 Hey Eddie How are you doing? We are attaching few pictures of him. About Noah…He is just fantastic.He likes playing around all the time.We got him a trainer.It has just been 2 classes and the response from him is really good.He is a fast learner.He loves to be out all the time and when he is inside he loves chewing our shoes.He is very naughty at times but he is a darling. Regards,Neethu.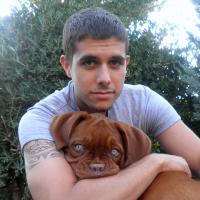 Dear Eddie, The puppy (Conan) is now with us at our home.What a wonderful dog. We would like to thank you very much and the whole Euro Puppy team. Its been a great pleasure getting out puppy from you. Thank you Harry and Family P.S, I attached three photos of him Dear Eddie As you can see from the pictures of Conan, now called Cesar, is doing great. We had the second check up on Tuesday and he received his […]
Hi Eddie, I wanted to provide you with an update on Xander. He is turning 6 months old on August 11th and currently weighs 102 lbs. He is the most stunning animal I have ever seen or owned for that matter. His personality is to die for… outgoing yet laid back, protective yet friendly, a beast in size yet very gentle. He is so affectionate; he always has to be touching me with his paw and right by my side, […]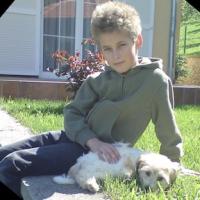 Dear Eddie, Please be so kind to forward those Ilda photos to their previous owners, to ensure them that she is in good environment now. We are very satisfied with your services and your professionalism, and we will recommend your site to any person interested to obtain a puppy in Croatia. Please be so kind to send us the International Pedigree at your earliest convenience. The mail address is the same as the delivery address previously sent to you. Best […]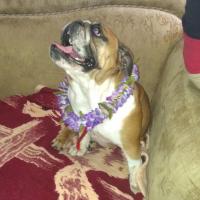 Hello Eddie, It's been about two years since we received our beautiful Chona from Europuppy and she has grown to be the most loving and awesome puppy ever. Attached are some pictures of her and her best friends. As you can tell, she is very photogenic. Thank you for such a great companion Thanks, Alonso CA, USA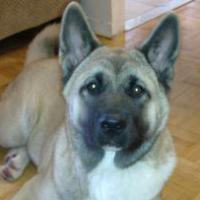 Hey Eddie I would like to once again thank you and euro puppy for helping usobtain our puppy Hachiko, you made the whole process very easy for us. He's been been a blessing in our home and our lives. He's very playful and welltempered, he loves playing with children and is unbelievably healthy. He'severything we expected and more, once again from our friends and family wethank you! Jorge & Michelle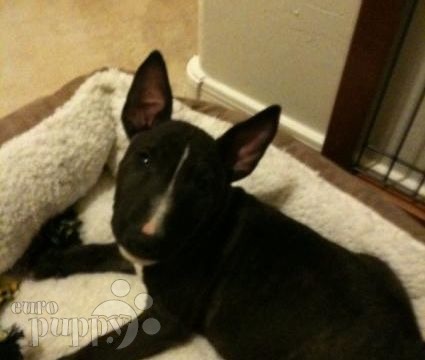 Eddie, Sorry this is long over due. Johnny is working out great he has been to the vet last Wednesday, and is going again tomorrow for some shots. The vet said he is very healthy, and he is full of a lot of energy. Enclosed are some pictures I have taken recently of him in my home. So far the experience so far with Euro Puppy has been great, and I would recommend your company to others. Thank you, Angel […]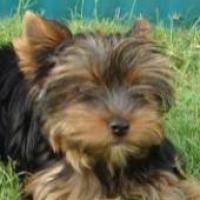 Eddie, I never thought that I could get something so perfect online. Euro puppy have proven me wrong. Not only did you send me the perfect pure breed Yorkie but you and your team managed to build a close trustful relation with their clients, through their advice on what's right and what should be done. I live in Doha Qatar and did not believe that I could have my puppy shipped to me all the way here safely and healthy. […]
Compra con Euro Puppy para que tengas el cachorro de tu sueños
para completar tu vida!