Referencias de Euro Puppy
We have more fantastic, and fun reviews on our Facebook Page and the Euro Puppy Club on Facebook. Have a look now at our most recent photos, videos and stories sent to us by Euro Puppy dog owners; loving life with their Euro puppy.
Hi, Eddie!We picked up Betty yesterday and have renamed her Kahlua. Our vet was able to squeeze her in today and other than some dry skin and a little puppy acne in her left ear, she's 100% healthy. :D Everyone at the vet office was very impressed with her appearance. They called her cute and gorgeous. We were even asked for our phone number by a couple who had brought their dog to the vet because they want to stay […]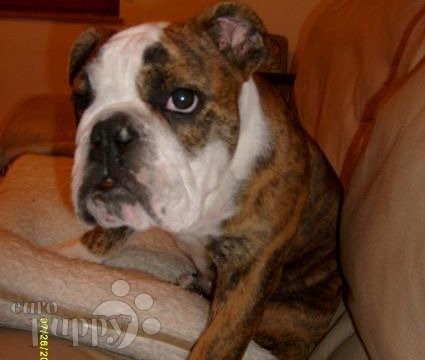 Hello Eddie, I am sorry this has taken me so long to send these! Here are a few pictures of Betsy (changed by my daughter…) She is a great dog. We love her so much– she has adjusted very well to our lifestyle, and to our cats. She also does phenomenal with children. Right now we are house training, which we still have some work to do, but she is doing well. She is healthy, and happy in our house […]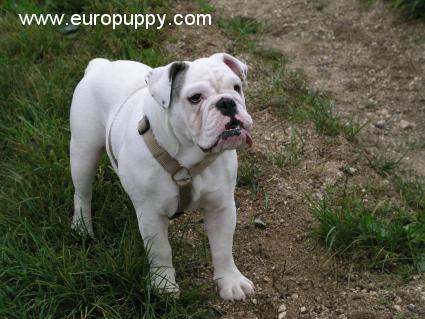 Hi Eddie, Very Good News! Today 24.09.08 the Kennel Paper arrived! Thank you again for the perfect supportand the time being there when needed! Attached some more pics of our Wotan and Alice, taken just a week ago. We'll keep you updated of here developments, she's doing great! Take care Best regards from Austria Claudia & Werner and all other family members too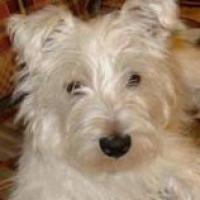 HOLA MARIO: MI EXPERIENCIA CON EUROPUPPY FUE MUY BUENA PORQUE ES UNA COMPANIA MUY SERIA Y NO TUVE NINGUN INCONVENIENTE EN LOS TRAMITES QUE ME DIJERON PARA COMPRAR A MI PUPPY. TODO FUE MUY SEGURO Y MI PUPPY LLEGO MUY BIEN , SIN TRAUMAS DEL VIAJE A PESAR DE TANTAS HORAS DE VUELO. ESTOY MUY CONTENTA Y LOS RECOMIENDO MUCHO PORQUE SON PUPPYS DE BUENA CASTA, RAZA Y MUY SANOS. MEGATRON ES UN PERRITO MUY INTELIGENTE, JUGUETON (LE GUSTA MUCHO […]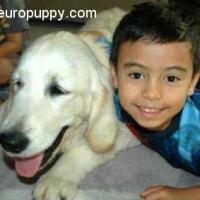 Hi Eddie, Turzo turned up at our door step about 2 in the morning. He had a very strong doggie odour. Both Kim and myself bath him with eucalyptus shampoo in our front yard (the water was too hot we had to ice packs to cool it down) and dried him completely and sprayed him with doggie perfume (yes, we are very organized, knowing that we might have to bath him as soon as he arrive). He is such a […]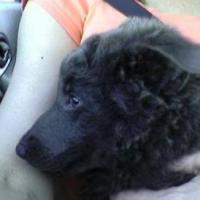 Hi Eddie, Mopar is doing so well, he's beautiful, loving, playful, funny, active, well alert, all around wonderful. We're very pleased with him. He looked very happy when he saw us. He did show a little caution when Gary opened the crate to get him out, but as soon as he was out of that crate, he was very happy. We were playing with him in the park lot, next to our car and he was jumping around wagging his […]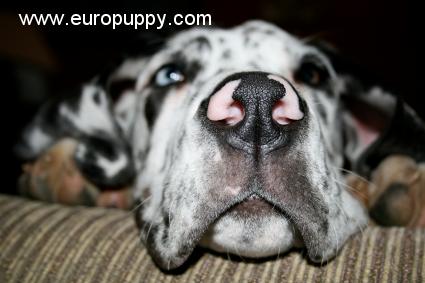 Hello Eddie, It's been 2 years since we bought our harlequin Great Dane from you guys and I want the world to know what a joy it has been. She is the best dog I have had to date (even though its not fair to judge love that way) and she is a vital member of our family. I recommend you guys to anyone and could not be happier with our decision to get her from you. She is gorgeous, […]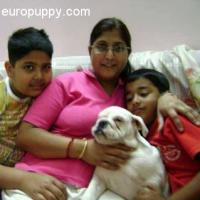 Hi Eddie, Thank you so much for arranging Carina for us. She is an outstanding girl .Carina possesses such a sweet nature and she has got tremendous show potential .Honestly , she is beyond our imagination .She is very playful. I will also like to thank the enyire team of Euro Puppy for the excellent service provided. Please find attached a few photographs of Carina at her new home. Regards, Partha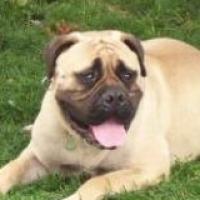 Hey Eddie`, I've got some more pictures of Bedford for you. The other Bullmastiff in the pics is the female that I purchased from you last year, have you ever seen a nicer looking female, she looks better than most of the males I've seen. The French Bulldog is the male I got from you as well. Thank you and stay cool,Andrew Haven p.s. Tell the breeder Bedford is talking to himself these days, he lays on his side in […]
Compra con Euro Puppy para que tengas el cachorro de tu sueños
para completar tu vida!