Referencias de Euro Puppy
We have more fantastic, and fun reviews on our Facebook Page and the Euro Puppy Club on Facebook. Have a look now at our most recent photos, videos and stories sent to us by Euro Puppy dog owners; loving life with their Euro puppy.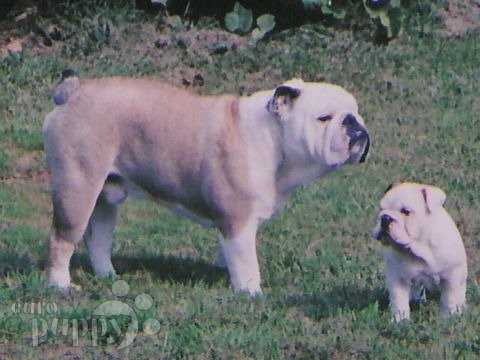 Hi Eddie, I just wanted to pass along some photos of Leopold and Princess and tell how much of joy they have brought us. People ask us where we got these two wonderful puppies and of course we them Euro Puppy! We received a GREAT service. Leopold is a great boy as he puts up with Princess a lot, she takes his toys and even his sleeping mat! Princess does not leave my side and not let Leopold come near […]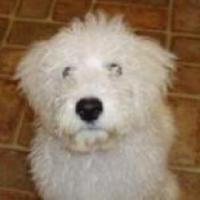 Dear Eddie & Mario: We love our puppy…he is perfect…I am still stunned that he got off the airplane, out of his crate, wagging his tail the whole time…when we got him back to the farm it was like okay I'm home now let's play…he is already going in and out his kennel door…we have 3 small indoor/outdoor kennels in my laundry room that allows the dogs to each have there own indoor/outdoor run during the time we are seeing […]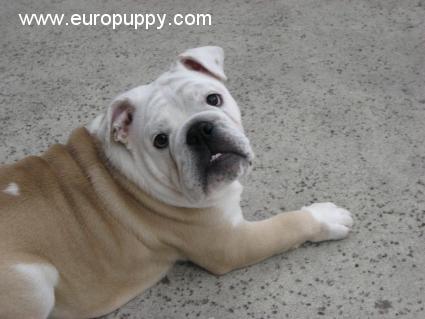 Hi Eddie We've had MacGyver (Liam) for a couple of months now and we could not be happier. He's the best dog in the world and we could not have asked for anything more. He is the perfect companion and everyone loves him when we take him out. We just wanted to thank you for helping us with everything. Thanks, Danielle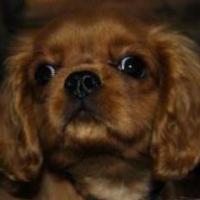 Hi Eddie! I know that my husband and I told you that we didn't want to get the papers on him. We've changed our minds. He's show material we believe (and so does a lot of other people!) as a matter of fact, we took him to Neuschwanstein Castle in Germany just a few days ago and everyone wanted his picture. We decided that we may want to show him. How can we go about getting the paperwork? I know […]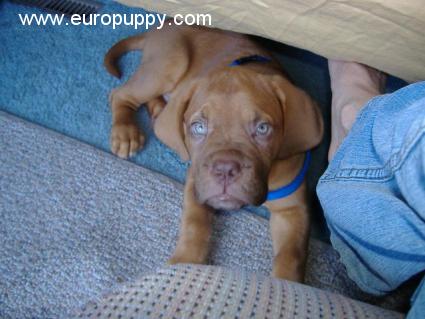 Hello Mario, I wanted to let you know how pleased me and my wife are with our new DDB Chaos. It took me a long time and a lot of research before we decided to buy our dog from Euro puppy. Im a firm believer in you get what you pay for and we definetly got our money's worth with this dog. he is a little tank and is already growling at strangers. We will defintely recommed you to anyone […]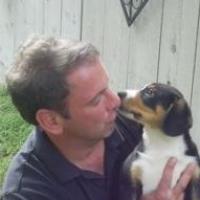 MarioHere are some pics of 'Pixie' and Bear hope you can send them to the breeder and let them know she is doing fine and happy in her new home. My Niece Emily was with us this weekend, she is training for the junior Olympics for horse riding. So Pixie got a chance to run around the stables, she seemed like she was at home with the horses. Thank You so much for helping make my dreams come true. We […]
Hay Mario: Here are some pictures of Timber; we changed her name from Rebecca to Timber Lee. All I can say is wow! What a beautiful animal, she is everything I wanted and more. Timber is a very intelligent dog, she is growing fast, and we all love her very much. Patsie and I want you to know that we really appreciate everything you've done; and we thank you for making it possible for Timber to come into our lives. […]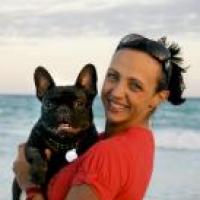 Hello Mario, Just wanted to check in and say hello from Romeo Astor and Myself….Romeo is a very healthy puppy and I'm very happy with him.Thank you Once again.Happy Holidays!Olga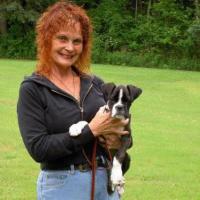 Eddie, Here are some new photos of Lauren – Boxer puppy. As you can see, I'm thrilled with her. She is confident, very loving, quick and willing to learn. Has totally made herself at home here in beautiful Marion. "Lauren of the Faerie's Realm" got to socialize with some people spectators Sunday at the AKC Trial for Canine Good Citizens Titles here at the Education Center. She is outgoing to people and friendly – but she is very loyal to […]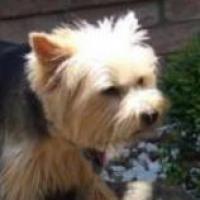 Hi Eddie and Sandor: Thank you for your kind remarks regarding the new blog photos of Zoe. My daughter put the photos up after seeing your new Norwich terriers for sale. We didn't realize Zoe changed so much in appearance from when we first got her. She came to us as an adorable black and tan-faced pup and grew into a beautiful blonde-faced Norwich terrier just like her show winning parents. We LOVE Zoe and can't thank you enough for […]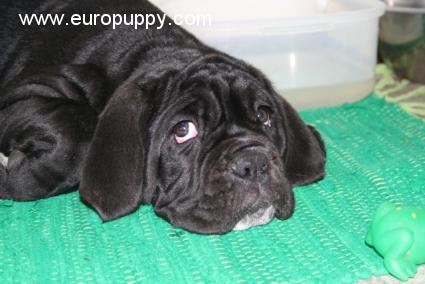 Hi Sandor, Tania, the Mastino Neapolitan has finaly arrived safely and very healthy here in Accra – Ghana. Congratulation to the whole europuppy team. You guys have done extremely well in shipping the puppy down here to my place. Even after all the stress the puupy went through she was rearly looking healthy, well conditioned and very playfull the moment we took her out from the crate. Not a single sign of tiredness she started drinking and eating immediatly and […]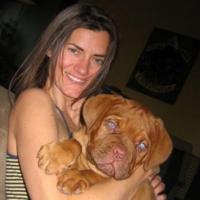 Hello Mario! He arrived just fine and we are crazy about him. Went to the Vet on Sat and he is very healthy. He has a very playful, clownish personality and is very trainable. He is already pretty much house broken. We are over the moon about him. Thank you for everything, Mario. Jennifer
Compra con Euro Puppy para que tengas el cachorro de tu sueños
para completar tu vida!