Referencias de Euro Puppy
We have more fantastic, and fun reviews on our Facebook Page and the Euro Puppy Club on Facebook. Have a look now at our most recent photos, videos and stories sent to us by Euro Puppy dog owners; loving life with their Euro puppy.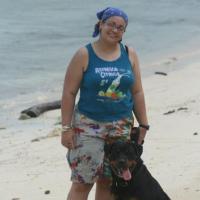 Well I finally got down to The Bahamas to see Gold myself and we've been having a grand time. Lol she loves to bite the sleeve now if she'd just let go -chuckles- Here are some pictures of Gold and I We may try and teach her some tracking once we get everything else tacked down properly.Has she ever done anything along the lines of tracking before? Amy Swaby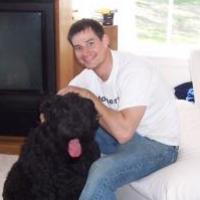 Hey Mario, He's absolutely awesome. He won't leave my side, he hasn't chewed anything yet, he hasn't gone in the house, he is the best behaved dog I have seen. We've been playing fetch with a 16 inch softball lately, and every chance he gets he rolls over onto his back so you can rub his stomach (it's a rio!). I took him to the vet yesterday, and everything went well. He has a slight ear infection but nothing serious. […]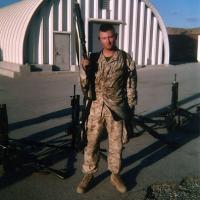 When you are looking for the best dog that your money will buy you have to do your research carefully, find a reputable source, and have great testimony to rely on before purchasing such an investment.I wasn't just looking for a pet, but a true show dog that would gain respect and attention from everyone. After countless weeks looking for a Tibetan Mastiff, I ran into a website called Euro Puppy. After carefully looking at this website, finding real references […]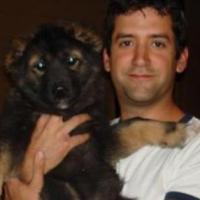 Dear Mario, I just wanted to let you know that the puppies my husband and I purchased from you via EuroPuppy USA arrived safely. The airport procedure was much easier than anticipated and it really helped that you walked us through it the entire way. We could not be more pleased with all three dogs! The two Papillons are beautiful, perfectly marked, playful, and friendly. The female Caucasian Mountain Dog is the most beautiful I have ever seen! All three […]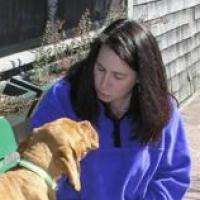 Hello Mario, Sorry it has taken so long to get you some photos, but here he is, all happy in his new home. Sampson is loving life and grow so fast. Please add these to your collection and web site if you wish….What a great pup and a great experience….Thanks again for everything you did for us… Michelle and Bobby Malavase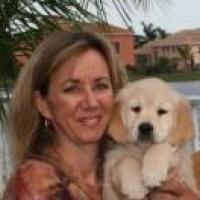 Dear Europuppy, When we first saw your website, we were indeed a bit skeptical. However,upon our first email to Mario at your US office, professionalism, courtesy,and genuine personal concern prevailed. We picked out our puppy and everyquestion that we asked was promptly answered. Prior to shipping, just as wehad been told, all applicable info was made available to us without havingto follow-up. We were concerned about our puppy's flight but learned fromthe cargo website that the puppy's safety, feeding, water, […]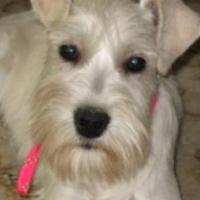 My husband and I are on assignment in Doha,Qatar. Finding a pure bred dog in the Middle East is very difficult. We wanted a specific breed and color which we could not find here. After talking to breeders in the US and searching on-line for over a month, we decided to select our puppy through EuroPuppy. We are so pleased with our choice. The most important thing to us was temperament and we explained that to Eddie. The pup he […]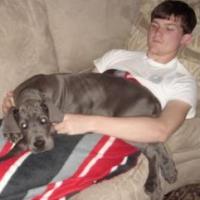 Hi Mario, I know that it has been a long time since I last talked with you but I wanted to e-mail you and tell you that I could not be any happier with the Dane that I bought from your company. Thank you so much for all of the help in arranging and finding velvet for me. She has such a good calm nature and loves to be all over me and my family. I have included some pictures […]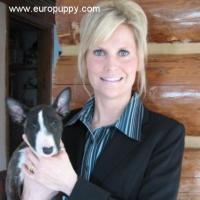 My name is Tricia Romine, I decided to import a mini bull terrier through Euro Puppy USA in Feb of 2007. I am very glad that I decided to go through them, for when importing any dog there is a language barrier between you and the breeder and Euro Puppy has people who can ask questions to the breeders for you. This was of great help in my decision. Also Euro puppy USA kept in very close contact with me […]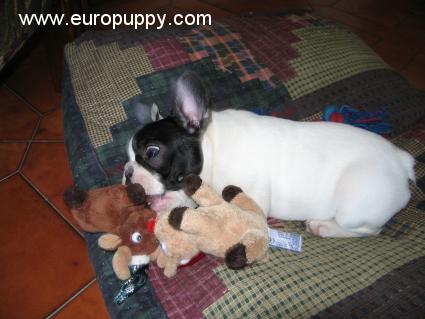 We are very happy with Juliette (Mocca) – she has personality plus and has so much character. She is great fun. The vet here checked her out – and said is is in good health – and a beautiful Frenchie. She is adjusting to Italy quite rapidly.Hungary – was a new adventure for us. I was surprised that people spoke German. I know German enough so we could ask for directions once we were in Szombethely. We ate supper and […]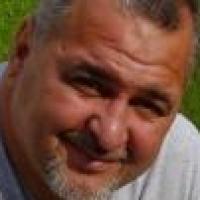 Hi! Mario, We are just loving him!!!! He is such a great puppy! He ran around the soccer field playing with all the kids. He has such a great personality. Right now he is laying on a bean bag enjoy the TV. He is the best!!!We are taking him Monday to the Vet for a check-up. Do we need to send you any verification of his visit? We also sent you the extra money for the pedigree papers. How long […]
Compra con Euro Puppy para que tengas el cachorro de tu sueños
para completar tu vida!