Referencias de Euro Puppy
We have more fantastic, and fun reviews on our Facebook Page and the Euro Puppy Club on Facebook. Have a look now at our most recent photos, videos and stories sent to us by Euro Puppy dog owners; loving life with their Euro puppy.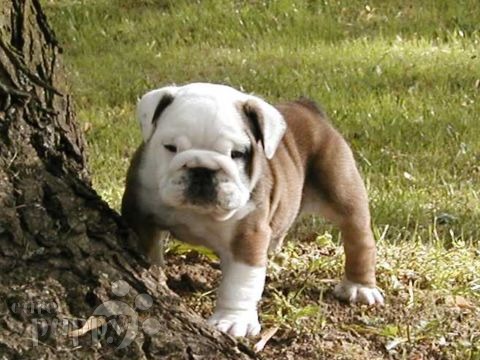 Hi Sandor!The video camera is charged and ready for Leo's arrival! I think I am going to have to find a (cheap) digital camera tonight as well. I am about to run out of money!! If Leo is half the puppy we think he is, we would want you to feel free to us as a referral. We could not be more pleased with your professional and sincere responses to our many questions! All the experts tell us to NEVER […]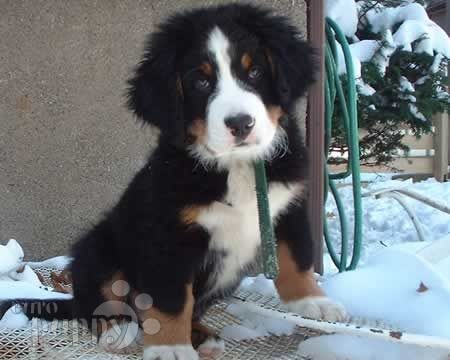 Dear Zoltan, We hope you enjoy our special story about two Euro-Puppy bernese mountain dogs: That's right! When you view the photos, you are NOT seeing double…Stanley's REAL brother has joined our family. Now there are over 200 pounds of canine fur living at our house…YIKES! If you think you are surprised, our heads our still spinning! Through an amazing twist of fate, we discovered that one of Stanley's littermates was in need of a new home. The story is […]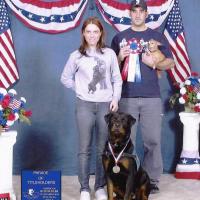 Hi Sandor, Not sure if you remember me, but I bought Asta from you in June. She is doing FANTASTIC. I could not have hand-picked a better dog. Not only is she beautiful, but her temperament is so good. My vet could not believe how sound she is, and steady. He even commented to everyone in the office that "this is the way a Rottweiler *should* be!". I am so very pleased with her. She sleeps every night in my […]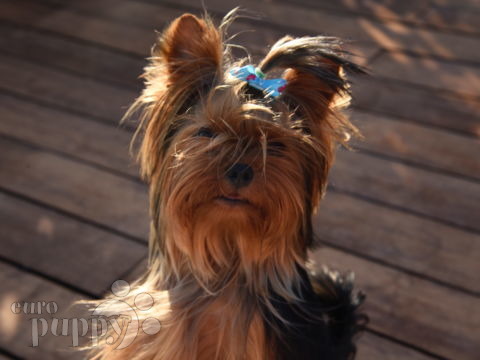 Manny is a wonderful dog!!! We got him when he was 4 months old. He immediately got used to his new house. We changed his name to Hermes. We have a big yard and he plays every day. All the family is in love with him. His most recent photos are attached. He is now a year old, grown to a very beautiful, happy, playful and wonderful dog. We are actually thinking of getting another Yorkshire from Europuppy, as we […]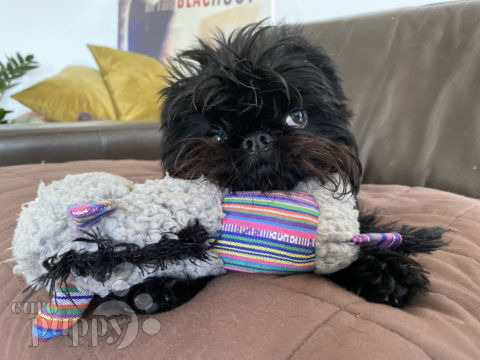 I couldn't be happier with Léon. He is an amazing dog – and has been my perfect companion since day one. He was very shaken from the long journey from Hungary to the UK. But within 5 minutes of him arriving at my house, he had made himself at home and immediately felt at ease. He has the perfect temperament for me – and he is such a sweet & gentle little chap. He goes everywhere with me – and […]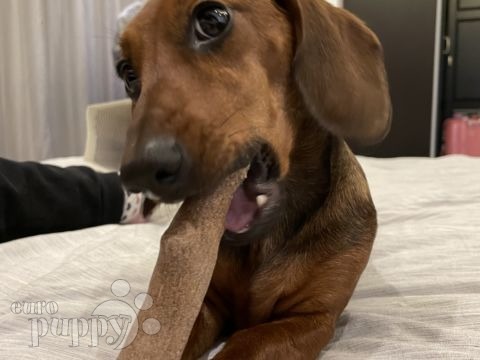 Hi Shane!!! Thank you so so much for the birthday wishes. Brenda, now known as Peanut, is the best companion I could ever ask for! Very loyal, loving, playful, and just makes my day 1000x better!! I'll attach some photos and videos of my baby, enjoy! And please never hesitate to contact me for more updates! Best, Maryam.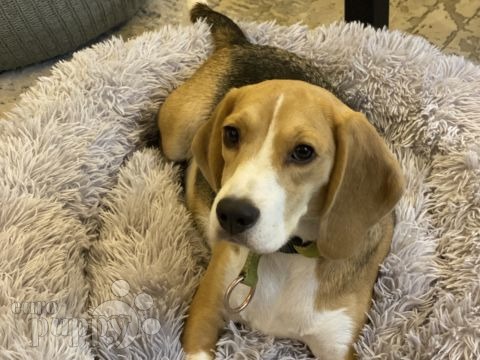 Thank you for your nice email. Today we will be celebrating jazzy's one year birthday. She has grown to become a beautiful member of our family and my daughters best friend.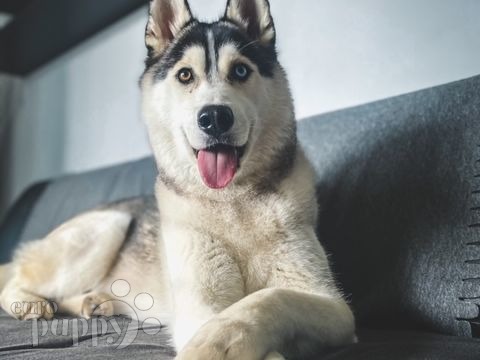 Dear Shane & Europuppy, Thank you for wishing our Born to be wild, Tommy, his 1st birthday!! We celebrated with a long day at the dog park and lots of food!! He lives up to his name :D He's full of energy and a total sweetie pie. He's living his best life traveling around the world and staying active. We love him so much. Love the Horák's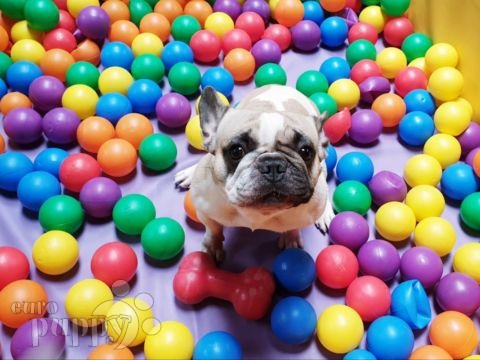 Hey shane, Sophia is great she's well and healthy i attached some photos for you i cant believe she's 3 already
Compra con Euro Puppy para que tengas el cachorro de tu sueños
para completar tu vida!