Referencias de Euro Puppy
We have more fantastic, and fun reviews on our Facebook Page and the Euro Puppy Club on Facebook. Have a look now at our most recent photos, videos and stories sent to us by Euro Puppy dog owners; loving life with their Euro puppy.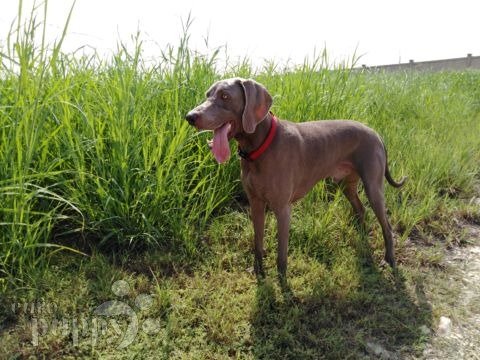 Dear Lasheika Campbell Great name by the way. Thanks for getting in touch and I will forward on your birthday wishes in the form of an extra treat and birthday cuddles. Bismarck is doing absolutely fine. He's as loyal as ever and shadows me everywhere I go. He weighs a very athletic 32.5kg, swims like a duck and retrieves his ball like a working gun dog. His built in alarm clock to remind us of his breakfast lunch and dinner, […]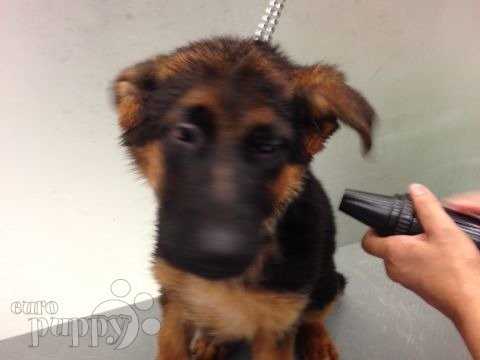 Hello Steve, Attila is simply Amazing and well behaved while I'm doing basic trainings.. My family are loving him and he has a nice and gentle personality! I am so happy to have him as a new family member and I'm taking good care of him and my trainer told me that he already shows signs of being trained on basic like Walking on leash and sit command by you guys.. Attila loves to chew his toys since he is […]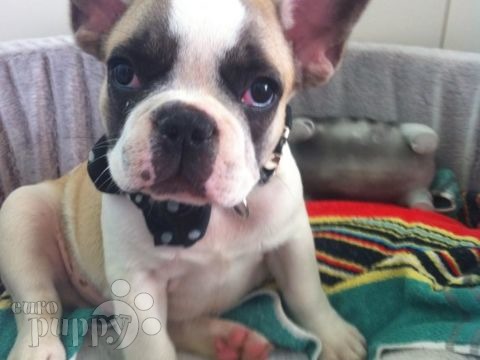 Hi Steve! Felix is so cute and all family like him. It's a good and joyful boy. I will send you some pictures. Thank you for everything.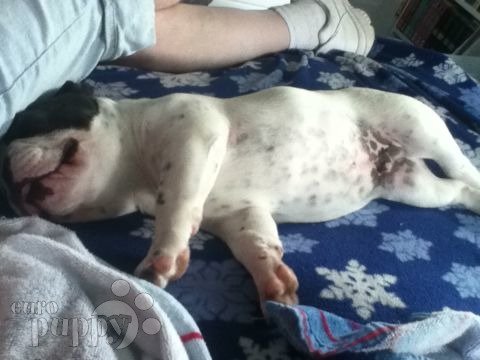 Hi Steve Jinx is doing great ! I want to thank everyone at euro puppy for another great puppy . The first time I was looking for a French Bulldog , I knew I wanted a black and white pied . I looked at a lot of websites . No one had any ,then I came to a website that had lots of pictures of puppies and their prices ! I took one look at Rodney (his name was Eric […]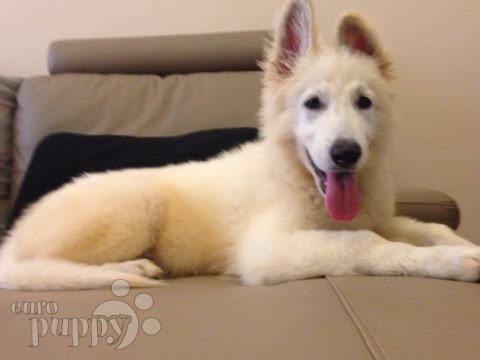 Dear Steve, Oregon (Orie for short, formerly Snow Storm) arrived safely with all his paperwork. Thank you very much he is a very beautiful boy. Have a great summer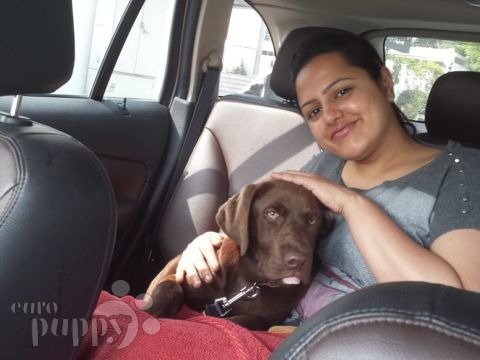 Good morning Steve, Hope you are well. Sorry meant to send an email earlier but our new guest has kept us busy throughout. He arrived safely on 31st early morning and we took him to the vet on 1st Aug. he is perfectly healthy. He is settled well by now but refuses to sleep away from us. He has shown loads of progress on the few days training . He just started teething again yesterday and so far has been […]
Hi Steve, Just wanted to send you a quick email to tell you how delighted we are with Keith! He's absolutely gorgeous and the cuddliest little puppy ever!!! He was a little nervous on his first day but now he seems totally settled and is running around everywhere! We adore him! Thanks for making everything so easy and straightforward! Take care x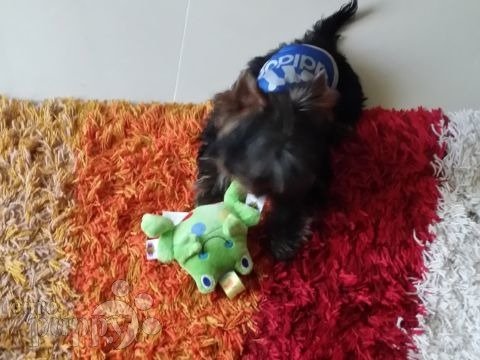 Hey Steve, I got Bash (Micro) today. He is perfect and doing great he is already playing and following me everywhere. I am so happy he is he and doing wonderful. He goes to the vet Sunday and I know everything will be fine. I attached some pic he wouldn't stay still so he just wants to play. Thanks a million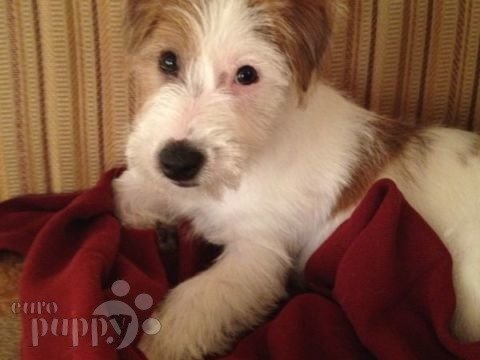 Hi Steve, Rosco is doing very well. He is very playful and energetic and keeps the family quite busy entertained. I am on the look out to get a similar female pup as a companion for him now. He has his regular visits to the vet and is in good health. His training is going well, he picked up a few basic stuff. I will be hiring a professional trainer to help with his potty training and other stuff. Attached […]
Compra con Euro Puppy para que tengas el cachorro de tu sueños
para completar tu vida!