Referencias de Euro Puppy
We have more fantastic, and fun reviews on our Facebook Page and the Euro Puppy Club on Facebook. Have a look now at our most recent photos, videos and stories sent to us by Euro Puppy dog owners; loving life with their Euro puppy.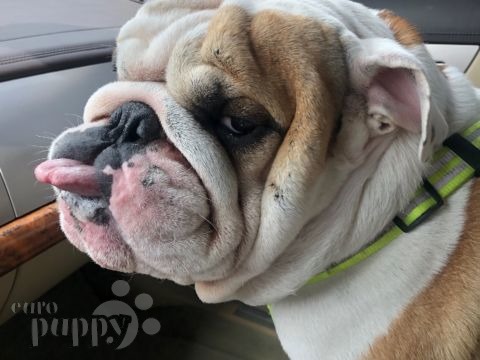 Bentley enjoying life in Dubai!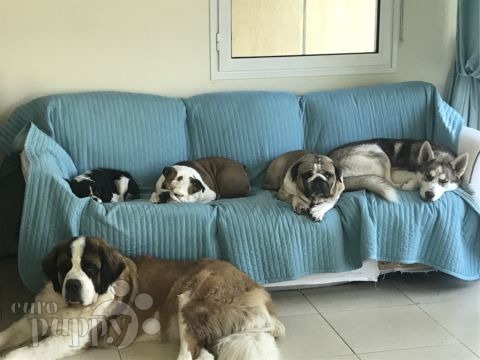 Hi there, Thank you so much for sending him. Here he is with all his brothers and sisters. He is a mummy's boy and only walks with me, I love him and he is very special boy. Called Bodhi now as my baby Buddha. Wonderful boy. Nicola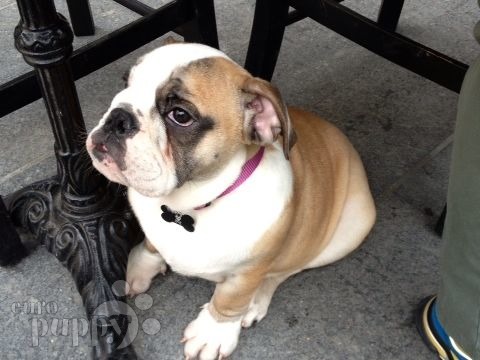 Dear Steve and Eddie, Just letting you know that everything went well with the puppy. He arrived as planned. I took him to the vet and he confirmed that he looked quite healthy. So everything is ok. Attached are some photos of Dante. Thank you again for all your profesional help. Lacovos
Dear Steve and Eddie, Thank you so much in helping add our new addition! She has fit in perfectly, the boys have renamed her Gertrude (Gertie). She check out perfect at the vet check today. The vet said we have nothing to worry about she is a very healthly pup! Thank you all so much, she has only been here for 9 hours but we have already fallen in love with this wrinklie baby!! The Keith family!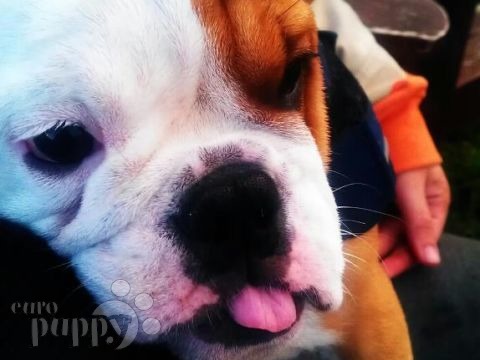 Hi Eddie, am writing to say that me and my family are very happy with our dog :)We changed her name from London to Duffy and she is just the friendliest dog I have ever had. She loves my kids ,are very playful and are a very healthy and happy english bulldog. My husband did not know if he liked the breed in the beginning,but now he cant resist her:) And since we are so happy with her we want […]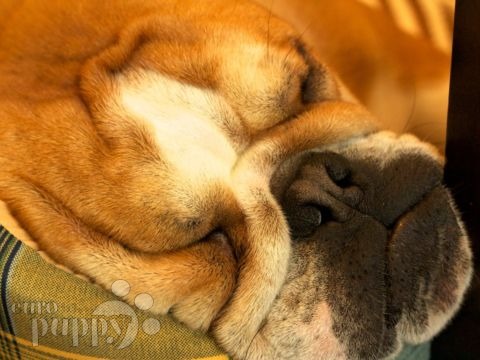 Hi Eddie, Beefy (now named Biggie) arrived Wednesday night, i picked hip up at Doha Vets on Thursday, he was groomed and the Vet had checked him and had an ear infection but besides that was given a perfect health bill, attached are a few photos of him I took yesterday, he is absolutely amazing and i am delighted with him, you cant ask for a better bulldog than him :D Thanks for making this very easy and hassle free, […]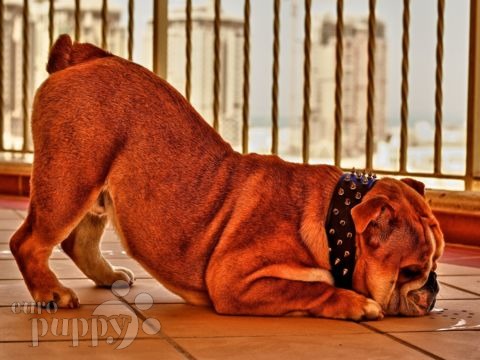 Hi Eddie, I Just wanted to let you know, i received his pedigree papers today via fed ex, i still cant believe how easy the whole process of buying a dog was, and how beautiful eddie is, the Breeder is remarkable, you cant ask for a better dog and friend, please let them know how happy i am with their dog, and what a remarkable job they have done. Thank You Once again, and this wont be Biggie's last update. […]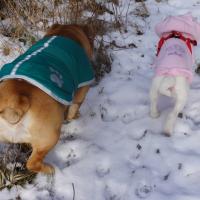 Ed, Sorry i took so long to send pic eddie. We changed Summit's name to Amelia and she is doing just fine with our 3 year old english bulldog. She's 15 pounds now. Thanks for the wonderful new addition to our family and it was a pleasure doing business with you. Hazen, Kreimbach-Kaulbach, Germany
Compra con Euro Puppy para que tengas el cachorro de tu sueños
para completar tu vida!