Referencias de Euro Puppy
We have more fantastic, and fun reviews on our Facebook Page and the Euro Puppy Club on Facebook. Have a look now at our most recent photos, videos and stories sent to us by Euro Puppy dog owners; loving life with their Euro puppy.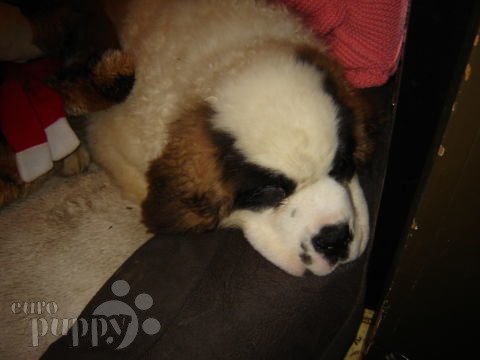 Hi Steve Sorry it has taken so long to get back to you but we have been busy with the dogs. We bathed him that night and he has gone to the groomers three times and he is looking and smelling good as you will see in the pics. He is one saucy boy and already trying to rule the house especialy his new big sister. He is absolutly adorable and we are happy to have him in our family. […]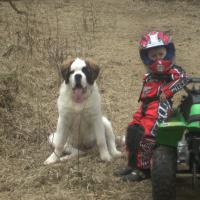 hello again we have had tammy the saint bernard from you now for abt 8 months and she is doing really well so we would like to extend our family and get her a friend i was wondering if you have a litter of saint bernards arrive and there is a male in the litter could you please email us to let us no. I have also enclosed a few pics of tammy so you can see how shes doing. […]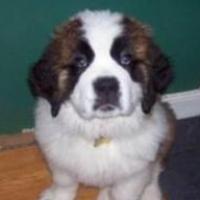 Mario,Just wanted to pass along a picture of Argos the St Bernard. My family and I are extremely happy with him. His name is Bearon von Meatloaf but, we call him Bear for short. If you can every forward on to the breeder that they did an excellent job of socializing him and training him we would appreciate it. Thanks for everything and I would never hestitate to use your site again. Thanks Ines
Compra con Euro Puppy para que tengas el cachorro de tu sueños
para completar tu vida!