Euro Puppys Referenzen
We have more fantastic, and fun reviews on our Facebook Page and the Euro Puppy Club on Facebook. Have a look now at our most recent photos, videos and stories sent to us by Euro Puppy dog owners; loving life with their Euro puppy.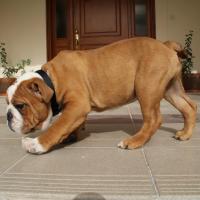 hi eddie its saturday morning we have renamed roller vinnie suits his temperment so much better he seems to have settled in realy well eating drinking and playing great we have a vets appointment tomorrow (sunday) so will inform you of the visit once again thank you so much for all your help over the last few weeks and the safe delivery of vinnie to our home regards lorna farmer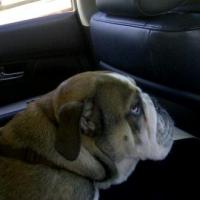 Hi Eddie, He has gained plenty of lbs already so far. getting a lot bigger. haha. I've been bringing him to play with my friend's dog a lot ever since I got him. I've attached a couple pictures of him and his best friend. Ayrton Los Angeles, CA , USA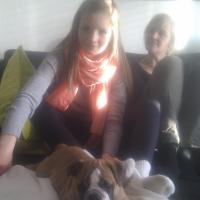 Hi Euro puppy team Sorry it took so long sending pictures, Eddie or Rolex as you now him, is doing great. hes fantastic, and makes our day every day… thank you once again, you done perfect. be free to use us as contacts, if we can help you at anyway.. Best regards Nikola and Julie, Denmark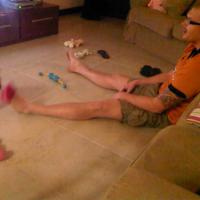 Hi Eddie and Tibor, Here are some pictures of Petra on her first day. She is booked in for tomorrow with the vet I will let you know how it goes. She has slept most of today in her bed which she seems to love and also fell asleep on top of me! She is very good and such a beautiful puppy and very affectionate like it said on the Euro Puppy website. Thanks Again and I will update you […]
Eddie and Tibor; Thank you so much for all your help with Mona. She is such a little ball of energy!! I am so in love with her!! Caitlin
Hey Eddie, Sorry it has taken soo long for me to respond, I also tried to take the survey, but it is now closed. I wanted to let you know that we are very satisfied with our business with you and Suzy (we have renamed her "Scout") is doing very well. She finished up all her puppy shots and will be spayed next week. I'm going to attach some pictures for you to see how much she has grown. She […]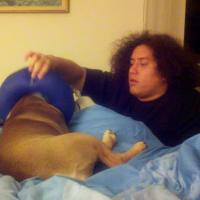 Hi Eddie, So glad to hear from you. I will attach a few pictures of her. Kids named her "Biggie Smalls." Thanks, Christine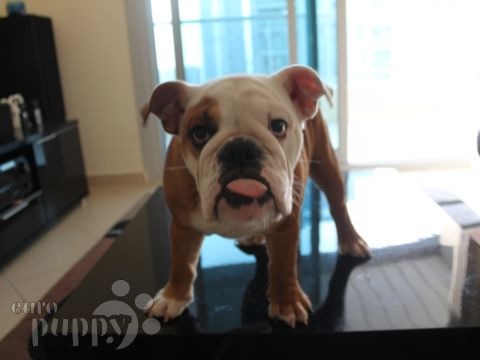 hi eddie, i was just wondering what it meant, Abby(now called lazy) is the most gorgeous bulldog you will ever see, she is happy health and around 17 kilos now, people stop yz in the street when she walks by and she already has been asked for breeding services. we love her so much, i have also recommended europuppy to my friends, one already bought from you a beagle(harmony) her name is monique from egypt, i am sure you will […]
Adaptieren Sie von Euro Puppy, um Sie Ihren Traumwelpen zu haben,
damit Ihr Leben zu ergänzen!