Euro Puppy – Die Firma in der Sie vertrauen können
"...kaufen einen Welpen von Euro Puppy ist, wenn man jemanden mit dem größten Teil der Arbeit beauftragt und es bleibt für Sie nur die angenehme Seite…" - sagt Sara eine glückliche Hundebesitzerin, die in Qatar lebt.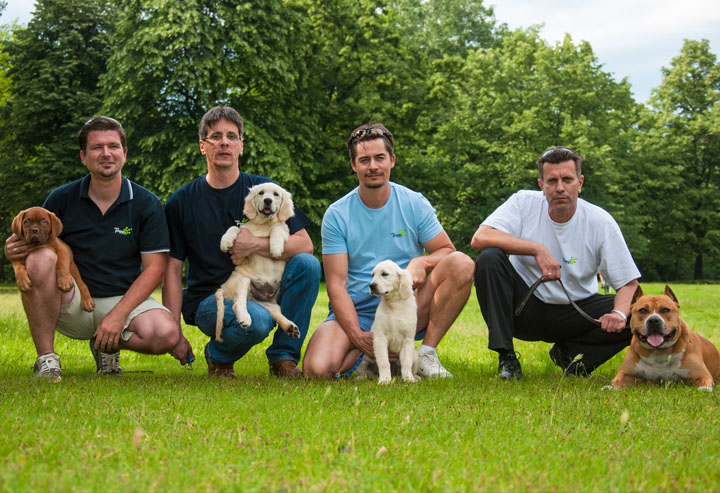 Die Arbeit, was wir machen,
Sie könnten selbe ohne Zweifel machen. Man kann in Europa eine Rundfahrt machen und die Züchter persönlich besuchen (vielleicht mit der Hilfe eines Dolmetschers! ).
Sie könnten selber die folgenden Dinge machen. Die schönsten Welpen fotografieren. Die Welpen mit einem unabhängigen Tierarzt untersuchen lassen. Sich versichern, daß die Welpen die nötige Impfungen bekommen haben. Kaufen eine Transportkiste überprüft durch Fluggesellschaft. Reservieren einen Platz am Petklasse. Am Ende den Ausweis des Welpen und andere Dokumente arrangieren. Wenn Sie schon alles arrangiert haben, Sie können sich auf der Ankuft Ihres Welpen vorbereiten.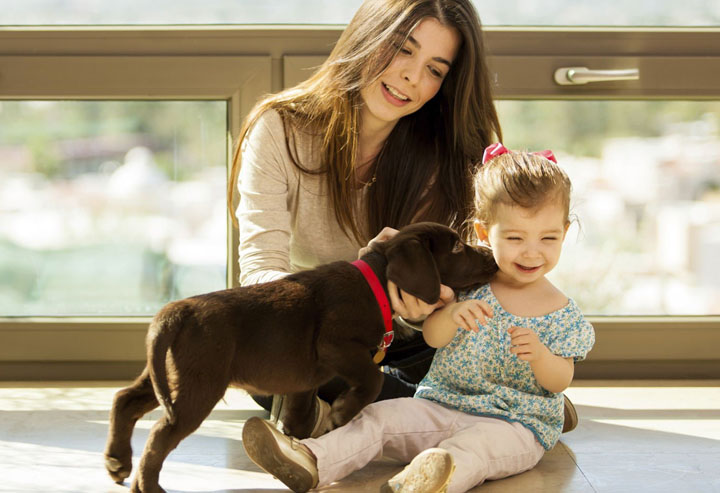 Aber ehrlich gesagt Sie wollen diese Dingen nicht arrangieren.
Die Ehre ist, das dieses Procedur Sie nicht machen müssen. Was Sie wollen, ein gesunde Welpe, was Ihre Familie ergänzt. Das ist genau, was Euro Puppy Ihnen garantiert. Vertrauen Sie Euro Puppy, alles zu erledigen und für Sie den besten Welpen zu liefern.
Seit 18 Jahre haben uns mehr als 10.000 Familien gewählt.
Kundenbewertungen
Wörter unserer fröhlichen Hundebesitzern überall auf der Welt

Hey Eddie, This is Alexandros Kritiotis. I bought Brancos (Eros) from you in July :-) Here are some pictures of Brancos now. He has grown (and still growing) to a huge beautiful boy :-)) Regards, Alex, Cyprus
Dear Steve , She has been rechristened as Zsa Zsa ! Your the best!! Kind Regards Shailaja
Mario,Thanks so much!! Just got home from picking her up!!She's more beautiful than her pics! :)As soon as she walked out of her cage, she went straight for the toys and picked the one she wanted and hasn't put it down yet!Thank you very much!Kili
Dear Shane, We cannot thank you guys enough for bringing Maximus into our home and our hearts. He is now called Bo. He is the most beautiful puppy we have ever seen. So adorable, smart, full of energy, playful, but gentle at the same time. How he likes to cuddle and play... Sometimes we ask each other, is he a dog or...
Die Welpenangelegenheiten
Fühlen Sie sich sicher und geborgen bei Ihrer Wahl!
Züchter Inspektion
Bevor wir einen Welpen auf die Seite von Euro Puppy stellen, besuchen wir den Züchter persönlich, überprüfen die Lebensbedingungen und inspizieren jeden Welpen. Erst wenn wir sichergestellt haben, dass alles unseren und Ihren hohen Ansprüchen entspricht, erwartet Sie bei uns ein perfekter Welpe.
Ihnen und Ihrem Welpen verpflichtet
Einen Welpen online zu kaufen ist zweifellos eine große Sache für Sie. Und auch für uns ist es eine große Sache! Während Ihres gesamten Weges mit uns, von der ersten Kontaktaufnahme bis zur Auswahl Ihres Welpen, auch über die gemeinsame Zeit mit Ihrem Welpen hinaus, werden Sie von uns persönlich betreut.
Komplett geimpfter und entwurmter Welpe
Gesundheit und Sicherheit gehen immer vor! Jeder einzelne Welpe bekommt die beste Behandlung. Alle unsere Welpen erhalten alle für ihr Alter und Ihren Standort erforderlichen Impfungen und sind auf dem neuesten Stand vollständig entwurmt. Alle Gesundheits-, Tierarzt- und Impfdokumente werden mit Ihrem Welpen eintreffen.
Lebenslange Gesundheitsgarantie
Ein Welpe ist eine langfristige Freude und eine langfristige Verpflichtung für Sie. Sie verdienen es also, sich wirklich beruhigt zu fühlen, da Sie wissen, dass Sie während der gesamten Zeit, in der Sie mit Ihrem Hund zusammen sind, geschützt sind. Das bekommen Sie garantiert von Euro Puppy.
Vor der Abreise Check up beim Tierarzt
Jeder Welpe wird beim Tierarzt abschließend untersucht und nur nach vollständiger Entwarnung dürfen wir ihn sicher zu Ihnen reisen lassen.
Sicher versendet
Wir liefern Ihren Welpen über tierfreundliche Fluggesellschaften wie Lufthansa, KLM, Qatar Airways in einer komfortablen Kiste und einer klimatisierten Kabine und sorgen dafür, dass der Welpe die kürzest mögliche Reise hat. Wenn ein Zwischenstopp über Nacht erforderlich ist, stellen wir sicher, dass die Fluggesellschaft einen umfassenden Haustierservice anbietet.