Euro Puppys Referenzen
We have more fantastic, and fun reviews on our Facebook Page and the Euro Puppy Club on Facebook. Have a look now at our most recent photos, videos and stories sent to us by Euro Puppy dog owners; loving life with their Euro puppy.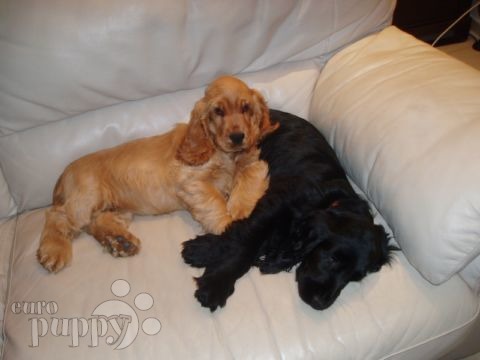 Eddie, I just wanted to let you know we received both of them and they are still exploring and very excited. Our children were out of their skins with happiness. Oracle is a real little busy body and Halle Berry is very lovable and loves to cuddle. Thank you once again for all your assistance. I'll send some pictures soon. Eunice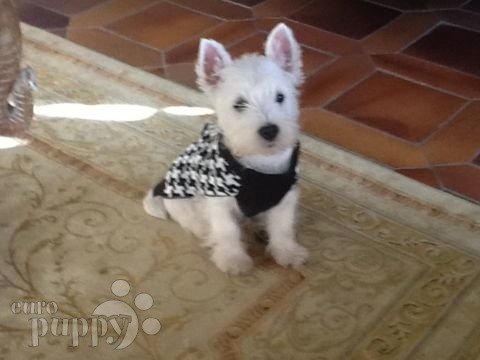 Eddie , We have had a wonderful holiday with our new puppy Diamond. We took her to our vet today for her check, and are happy to say everything is great. She has settled in very well, And is more than I hoped for. Thank you so much for your help in getting us such a good dog, and to Pali for getting her to us in Besancon. I will send pictures soon. Have a good Holiday. Much Thanks, Barbara […]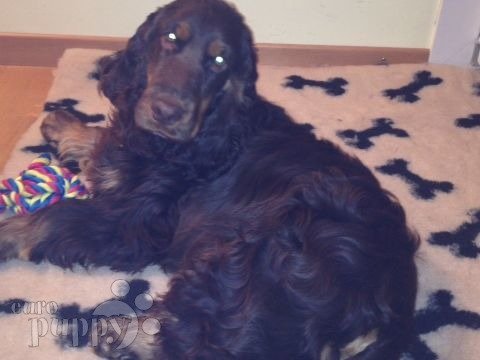 Hi Steve I thought you might like to know Alfie is all fine and in good health as confirmed by the vet last Friday. As you can see he is settling well into our family life and we are all delighted with him. Many thanks to you and your team for helping us find our perfect puppy. Kind regards Helen Gaston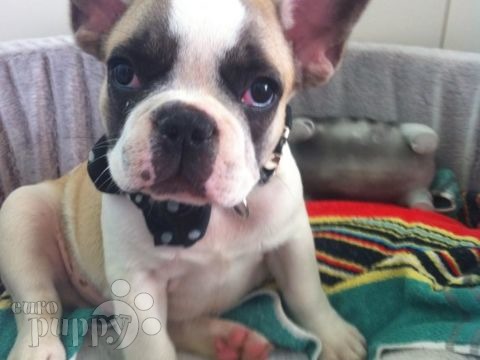 Hi Steve! Felix is so cute and all family like him. It's a good and joyful boy. I will send you some pictures. Thank you for everything.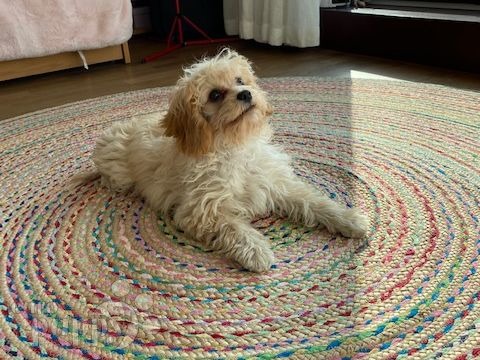 Dear Gàbor and Gina, Thank you for your email last week. I'm sorry I've taken so long to reply, but little Chewbacca is keeping us all busy . I wanted to write to you both to thank you for all the help you have given us since we contacted you about buying our puppy. You have both been fantastic and the level of service you have provided us with, has been exceptional. Gina was always so quick to respond to any […]
Dear Gabor, Zafir is our joy! She's very smart and full of love. All the people can't help falling in love with her!! We send our kindest regards to the breeders, and we would like to thank them a lot for raising this beauty for us! kind regards.
Dear Gabor Thank you very much. Our puppy Charlie is settling in very well at home. The veterinary checks went well 👍 and he just received another vaccination. I'm keeping his vaccination up to date. Please see attached photos. Kind regards Kiran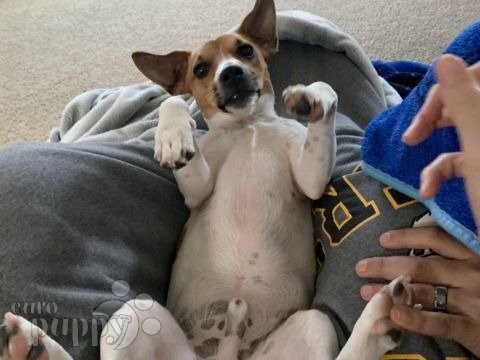 Hello, Marvins name is now Leccare. He is fun, loving and energetic! He is loved by his 2 brothers and mom and dad. He just got a puppy brother that is also just turned 2. I have attached some pictures for you.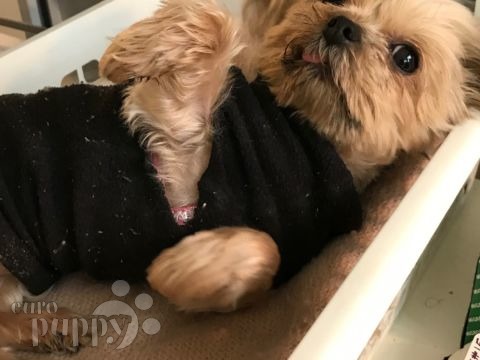 Hello Lasheika, Yes, my baby girl is 7 today. Goodness, how the time has flown. Poppy is doing extremely well. All surgeries were completed on her hind legs last year and no further surgeries are needed for the foreseeable future. Through all her surgeries she has been a brave little soldier and is adored by vets, doctors, and nurses alike. She is famous in our village too. Once, a couple came up to me and asked if Poppy was okay […]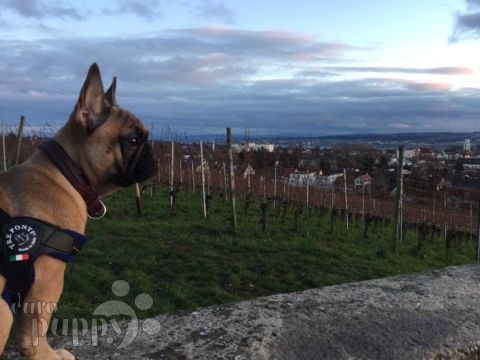 He is the most beautiful puppy we have ever seen with the best temperament and nature. We really could not be more pleased with him. The service you provided was exceptional and I will definitely recommend this service to anyone I know who is interested in getting a dog. It took just a few hours for Norton to adjust to us and he was jumping around and cuddling with us in no time. The champion blood line is very obvious […]
Adaptieren Sie von Euro Puppy, um Sie Ihren Traumwelpen zu haben,
damit Ihr Leben zu ergänzen!