Euro Puppys Referenzen
Wir haben noch mehr fantastische und unterhaltsame Bewertungen auf unserer Facebook-Seite und im Euro Puppy Club auf Facebook. Schauen Sie sich jetzt unsere neuesten Fotos, Videos und Geschichten an, die uns von Euro Puppy-Hundebesitzern zugesandt wurden und die das Leben mit ihrem Euro-Welpen lieben.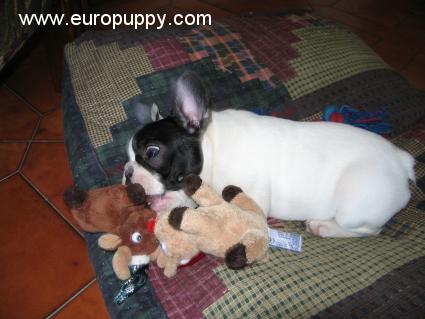 We are very happy with Juliette (Mocca) – she has personality plus and has so much character. She is great fun. The vet here checked her out – and said is is in good health – and a beautiful Frenchie. She is adjusting to Italy quite rapidly.Hungary – was a new adventure for us. I was surprised that people spoke German. I know German enough so we could ask for directions once we were in Szombethely. We ate supper and […]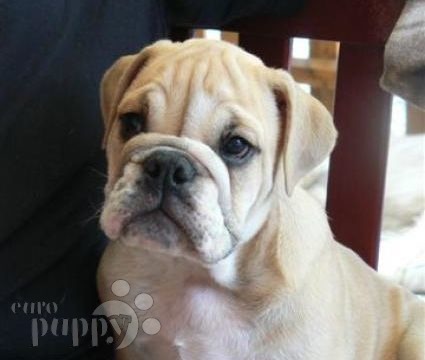 Hi Eddie, Well finally I get to write, sorry but between some guests we had overthe weekend and Siren coming into the family – I had my hands full ofwork ! She is not at all timid! She arrived and the first thing shedid was to attach my dogs (2 Irish Wolfhounds and 1 English Bulldog) wehad some very heavy laughs going. She is keeping everybody on the ball !It is so funny ! She is doing just fine, and […]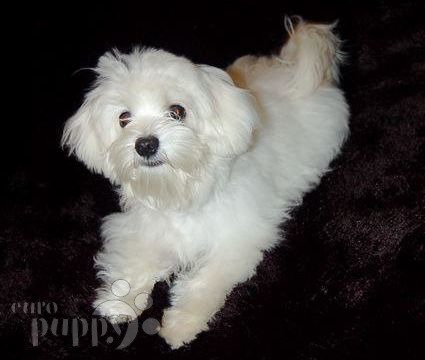 Eddie, A quick note to let you know we have him and are back in Naples. He arrived barking at the handlers and that was music to my ears. I will write more later. Happy to be home with him, he is full of life right nowand its 2 am Ciao,Cheryl Eddie, Here are the latest pictures of our Maltese puppy Polo, he is almost 6 months old, has been completely house trained as of 4 months old. He sits, […]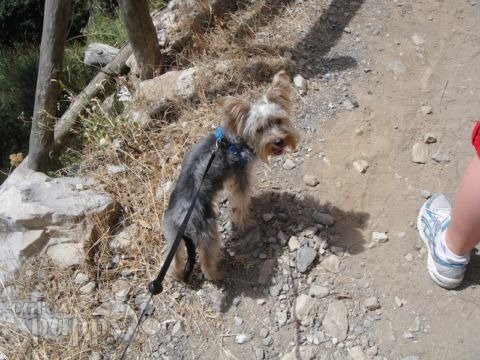 Hey Eddie, Just wanted to send an update on Goliath (now known as Rizzo) he has adjusted perfectly and is loving life. Just got back from a hiking trip with the little guy and he did fantastic and had a lovely time getting dirty and playing with his doggy friends. Rizzo (Goliath) was the pup that got stuck in Prague because of the Iceland volcano back in April but he arrived healthy, just a little shaken up. He practically jumped […]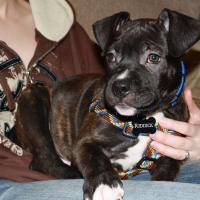 Hi Eddie! Just wanted to let you know that "Willie Stark" is doing great! We have renamed him "Riddick" and is fitting in just fine. He is a big snuggler and definately doesn't skip a meal! We are very happy with him and we are very glad we chose EuroPuppy to help us add to our family! Thank you again for all of your help! -Briann and Anthony Rauch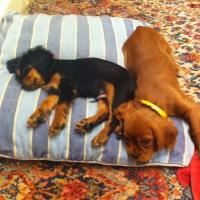 hello there eddie all is well here with maximus and apollo . they are very happy boys , maximus the blk and tan one is much slower with his potty training but im sure he will get it one day I've sent a pic for you. They are great dogs and i thank your for all your help happy new year daniel Hi there Eddie Just wanted to share a birthday pic of apollo and maximus on there 1st birthday […]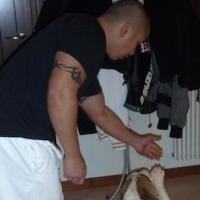 Hello Ed, I apologize for the wait, I have attached a few photos. They aren't the best photos, but he never seems to want to sit still for a picture! Thank you again so much for all your help. We love Brutus more than we even thought! He is a wonderful addition to our home! Thanks, Rikki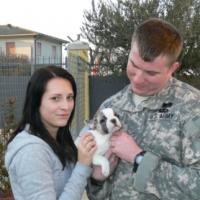 Eddie, Very great puppy he is addapting well in our family. Thanks for all your help we will send pics as soon as we can. Mike and Agi
Adoptieren Sie von Euro Puppy, um Ihren Traumwelpen zu haben
und Ihr Leben zu vervollständigen.