Euro Puppys Referenzen
Wir haben noch mehr fantastische und unterhaltsame Bewertungen auf unserer Facebook-Seite und im Euro Puppy Club auf Facebook. Schauen Sie sich jetzt unsere neuesten Fotos, Videos und Geschichten an, die uns von Euro Puppy-Hundebesitzern zugesandt wurden und die das Leben mit ihrem Euro-Welpen lieben.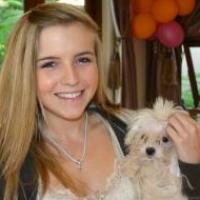 Hello Eddie, Just to let you know little Mimi has arrived well and is just so happy. We have renamed her CC for Coco Chanel. She has a friend, our other Maltese, Christalle to keep her company. She is eating well and very playful.The agents on this side did an excellent job and I hope you will consider recommending global paws to your clients in South Africa. Please let Mimi's breeder know that has arrived, is happy and very loved. […]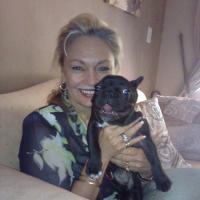 Hi Eddie, Thanks you for my little Frenchie, he is more that what I expected. He is just gorgeous Haven't stopped playing. Altha, Pretoria, South Africa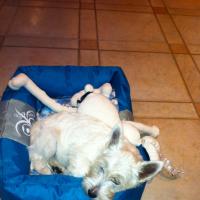 Dear Eddie White Wonder (now renamed Whiskey by my young son) arrived in very good condition. He didn't seem stressed by the journey and settled in quickly. He cried for what was left of Friday night, but went to bed without a sound on Saturday and Sunday. He is already good friends with our German Shepherd, is stealing the food from his plate, and has learnt how to climb the stairs when he wants to escape. He is an absolute […]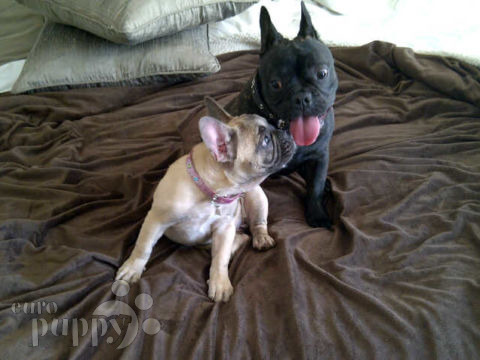 Hi Steve and Eddie Just to let you know Cappucino finally arrived about 3 hours ago. It took her only five minutes to start feeling at home, eating, drinking and running in the garden with her big brother! We have named her Ruby and her and Bugsy are currently fast asleep together. I will take her to the vet first thing tomorrow morning – I didnt want to traumatise her as she arrived. Will let you know what vet says […]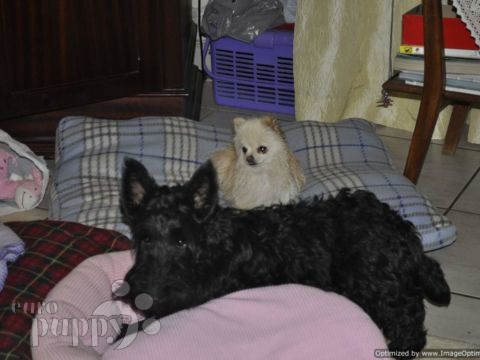 Hi Eddie, Rocco is doing great! He is such a fun loving, playful sweetheart! He made friends right away with the other dogs here. He is particularly fond of Jessica our Pomeranian. You can see him in one of the pictures lying on top of her. Only her head is sticking out. They are such a busy bunch, that it is hard to get him to sit still. But it seems he is used to his picture being taken. I […]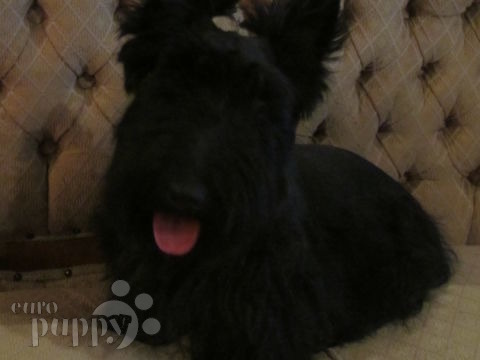 Hi Eddie, I received Rocco's pedigree certificate today. Thanks so much for your wonderful service. His registered name is Gold Medalion Jacky. He had his first haircut this week. It's getting nice and warm during the day. He loves playing with water and doesn't mind getting sopping wet when I water the lawn or the flowers. I have attached photos of him with his first haircut. Regards, Gerda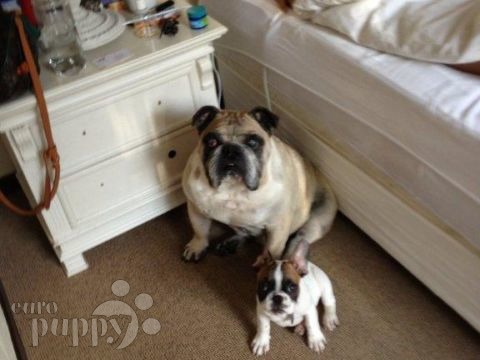 Dear Eddie, Steve I would like to THANK all three of you for making ATTALA's (now DEXTER) journey so pleasant and so happy! Dexter arrived safely on the 19th , and thanks so GLOBAL PAWS efficiency and professional service he was looked after by them until we got him on the 24th December. What a wonderful Xmas present! THANKYOU GLOBAL PAWS ..you are the best, so caring so helpful so amazing! Eddie and Steve, thanks for all your assistance in […]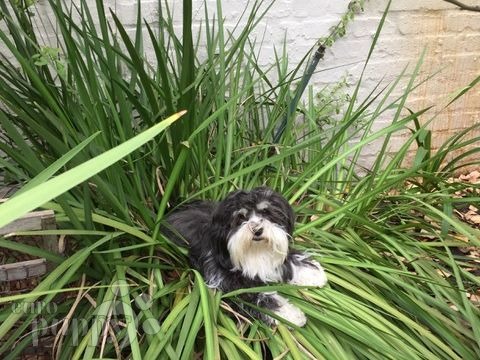 Dear Shane, Bobby is the joy of my life he follows me everywhere and is a very loving doggy. Attached a picture of Bobby in the garden and as you can see no respect for the plants. He uses them as his throne because he thinks that he is the King of the house. Kind Regards, John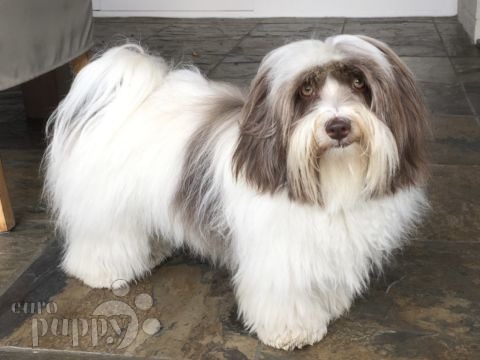 Hi Lasheika, Katy is doing great. She is a very lovable dog who from the moment she arrived made friends with Bobby our other Havenese and Gina a Bolognese.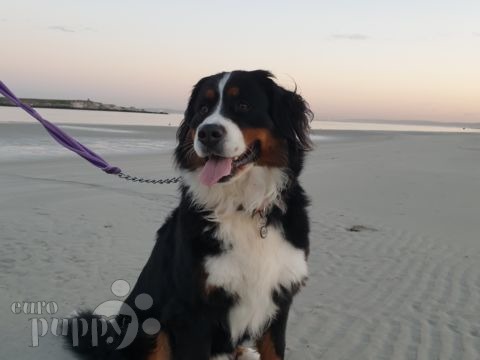 Hi! Thank you for that email. Luna woke up to my kids singing happy birthday to her. This is an incredible dog. We love her dearly. She loves the beach and the veld walks. She comes with us to visit friends too. She's very well socialized and she gets attention wherever she goes. We can't imagine life without her! Kindest regards, Leigh Oosthuizen
Adoptieren Sie von Euro Puppy, um Ihren Traumwelpen zu haben
und Ihr Leben zu vervollständigen.