Euro Puppys Referenzen
Wir haben noch mehr fantastische und unterhaltsame Bewertungen auf unserer Facebook-Seite und im Euro Puppy Club auf Facebook. Schauen Sie sich jetzt unsere neuesten Fotos, Videos und Geschichten an, die uns von Euro Puppy-Hundebesitzern zugesandt wurden und die das Leben mit ihrem Euro-Welpen lieben.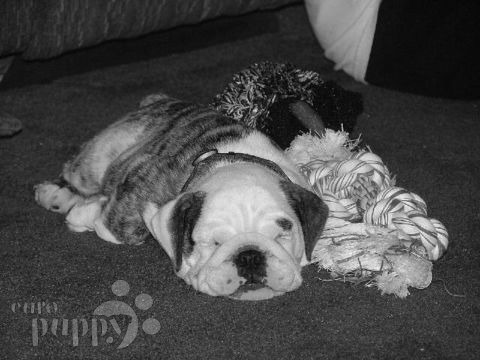 Dear Sandor,What can we say . . . I don't think words can describe how happy we are with Titan (now know as Oodles of Noodles – "Noodles" for short)! He got an excellent bill of health from the vet today and his compliments on Noodles, without us even asking, were enthusiastic. Other than the upset tummy, he is in excellent health. Do we need to send anything else at this time? Pictures will follow soon – we are sending […]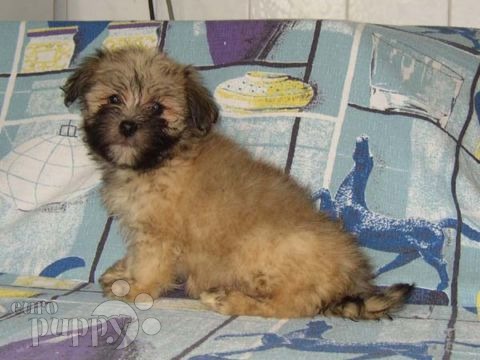 I took Bella to the vet on Saturday and she got a clean bill of health. She is in excellent condition and has adjusted wonderfully to our family and the other dogs. Thanks for all of your assistance in getting Bella to us – WE ABSOLUTELY LOVE HER. She is already spoiled rotten. My kids don't seem to understand that it is ok for her to walk….. and my kids are 11 and 12 years old! I breed dogs and […]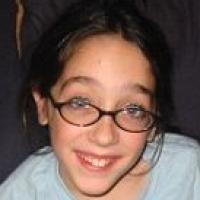 i just wrote you a message and i might have sent it before i was finished…so if you get this twice sorry. just wanted to thank you!!!!!!!!!!!! she's here and she's perfect. i couldn't be happier, and she's even cuter than her photo!!!!! she's a doll. i just adore her!!!! get this too, while i was waiting i ran into another one of your clients and sang your praises!!!! she was telling me how nervous she was..i told her what […]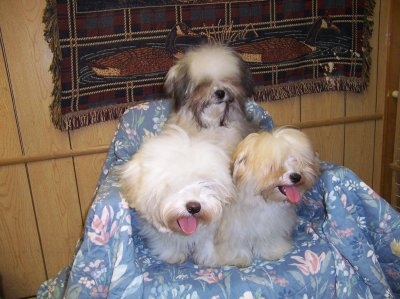 Hello Sandor, Here are three males I bought from you all almost 1 year old. One is almost finished his AKC Championship. Thanks, Belinda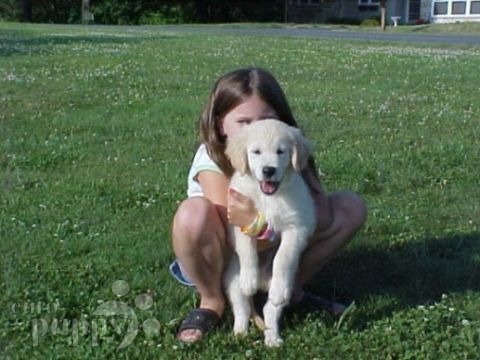 Hello Sandor, Just wanted to drop you a line and let you know how much I appreciate you sending us this wonderful Golden Retriever. "Montgomery" is his call name. He has adjusted to life here in the states wonderfully. He has caught the eye of many folks in our area, all saying what a beautiful pup he is. Thought I'd send a few pics of his progress. Look forward to getting another someday from EuroPuppy. Thanks So Much Jan Grasso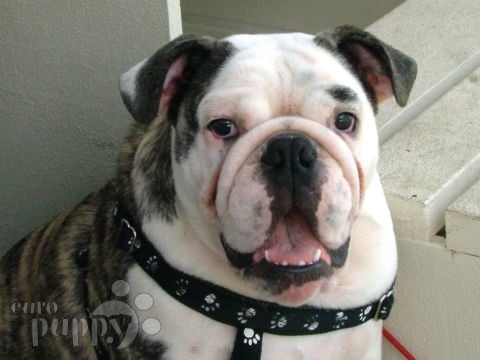 Dear Sandor, Sorry it has taken so long to further update you on Noodles! He is wonderful! It has been an unbelievable year and a half – three hurricanes and a year living in 120 sq.ft. trailer with a rambunctious puppy and a cat. Noodles is finally slowing down and enjoying having a house to run around. Thank you so much for convincing us it was safe to buy him off the internet and please know that we look for […]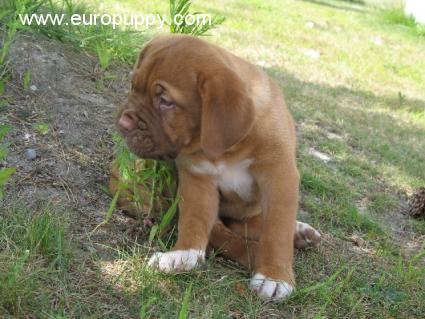 Dear Euro Puppy Team, I would like to let you know how much of a pleasure it was to work with all of you at Euro Puppy Inc. Your quick responses to my questions and professionalism was a key part to making my decision on the beautiful Dogue de Bordeaux you delivered. She is absolutely gorgeous and is very polite. The delivery of the pup was a very important one because now she is a member of our family and […]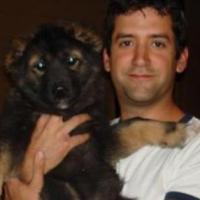 Dear Mario, I just wanted to let you know that the puppies my husband and I purchased from you via EuroPuppy USA arrived safely. The airport procedure was much easier than anticipated and it really helped that you walked us through it the entire way. We could not be more pleased with all three dogs! The two Papillons are beautiful, perfectly marked, playful, and friendly. The female Caucasian Mountain Dog is the most beautiful I have ever seen! All three […]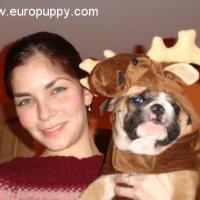 Dear Sandor, Here are some updated pictures of our little Kentucky, who we now call frankie. He is a healthy 17 lbs. He is so good, I am so glad we found him through you. I work as a nurse and he loves to visit with my patients. We are even considering making him a therapy dog. He is just so good natured and calm. He is joy to our lives full with personality and character. Thank you again for […]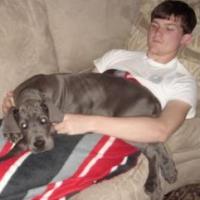 Hi Mario, I know that it has been a long time since I last talked with you but I wanted to e-mail you and tell you that I could not be any happier with the Dane that I bought from your company. Thank you so much for all of the help in arranging and finding velvet for me. She has such a good calm nature and loves to be all over me and my family. I have included some pictures […]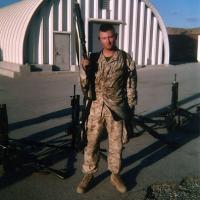 When you are looking for the best dog that your money will buy you have to do your research carefully, find a reputable source, and have great testimony to rely on before purchasing such an investment.I wasn't just looking for a pet, but a true show dog that would gain respect and attention from everyone. After countless weeks looking for a Tibetan Mastiff, I ran into a website called Euro Puppy. After carefully looking at this website, finding real references […]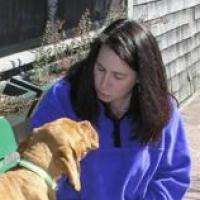 Hello Mario, Sorry it has taken so long to get you some photos, but here he is, all happy in his new home. Sampson is loving life and grow so fast. Please add these to your collection and web site if you wish….What a great pup and a great experience….Thanks again for everything you did for us… Michelle and Bobby Malavase
Adoptieren Sie von Euro Puppy, um Ihren Traumwelpen zu haben
und Ihr Leben zu vervollständigen.