Euro Puppy Reviews
We have more fantastic, and fun reviews on our Facebook Page and the Euro Puppy Club on Facebook. Have a look now at our most recent photos, videos and stories sent to us by Euro Puppy dog owners; loving life with their Euro puppy.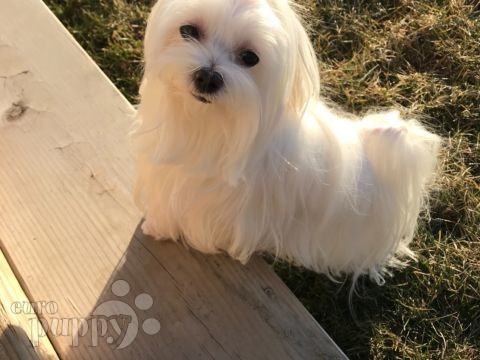 Maddie is a beautiful and truly loved little diva. She weighs 5 pounds and does several tricks if we keep the treats nearby. We moved from Saudi Arabia back to the states this year so she now lives in north Salem, Indiana. We are so thankful everyday for our little girl ️️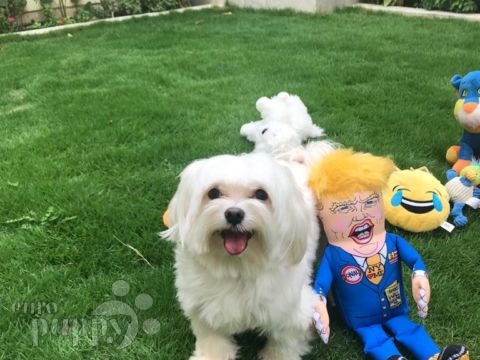 Hello Lasheika, Thank you for your email. Showman is fine and add to our life the happiness, really I can't describe how we appreciate Euro Puppy. Millions thanks for this gift. I attached some photos for. showman. Best Regards Khalid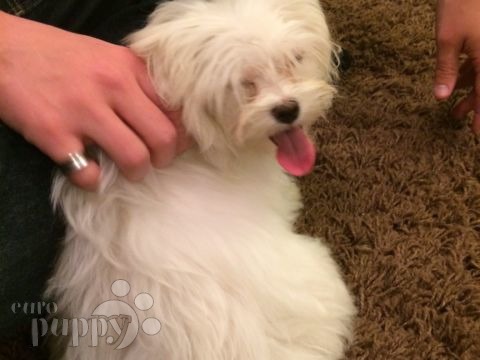 Hi Steve, As promised, here are some photos of Angel, now named Sophie. She has settled in wonderfully with us, and with our other Maltese, Dusty, who we also bought from Europuppy two years ago. They have been playing together so well. Sophie visited the vet today and, unsurprisingly, was given a clean bill of health. The vet was very impressed with how well she had coped with the travel, as she is eating and drinking completely normally. Just like […]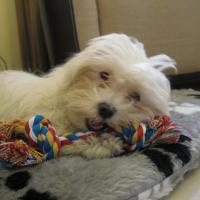 Hi Eddie, Just wanted to write you a quick review on how we found the entire process, along with some photos. Stardust arrived safe and sound. He was happy and bouncy right from day one. We have since renamed him Dusty because he was grey looking when he arrived after all his travelling!! Since then, he's been checked by the vet and, not surprisingly, was given a perfect bill of health. He's been to the groomers for a haircut, and […]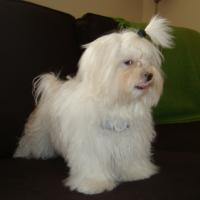 Hi! It is not as early as I said they would come but here are some pics of Buddy. We renamed him Bam Bam and he still is getting used to it. He is such sweet pup and loves to play with his new toy. He has been chasing me and my mom all over the house and garden. When we take him outside, he thinks it time to play some more. It is really hot here so we cant […]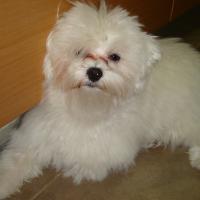 Eddie, You may not remember us as it has been long but we bought Bam the maltese puppy. I thought some pics would be nice to show you. Just wanted to let you know that he is great. He has had a haircut because it is so hot here and his long show hair was acting as a mop. Hope you like the pics, Leah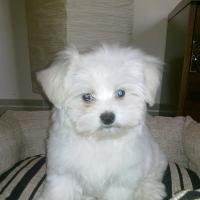 Hi Eddie, Please see attached photos as promised. Best regards, Natalia and Mazen Dubai, UAE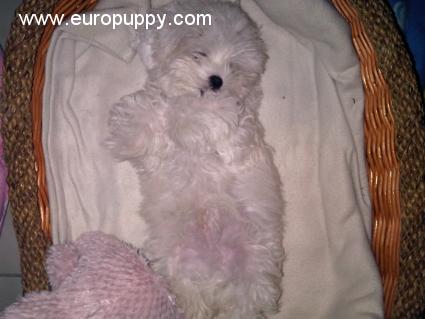 Hi Eddie, Hope all is well! Just wanted to let you know that Cookie (Yothi) is doing great with us! He adjusted very quickly, and is now part of our family. He is very active and has the funniest bark ever! We took him to the vet yesterday and they told us that he is very healthy, and in excellent shape!He plays with Vikki (our Rottweiler) and chases her around the house.. very funny scene! They are now inseparable :) […]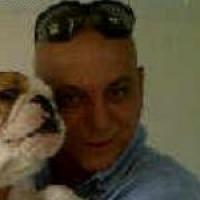 Good Day Gentlemen, On behalf of my family and me, we would love to thank you very much for your wonderful assistance and getting us these two beautiful creatures all the way in the Cayman Islands. We know that their journey was three days worth of travel, but it was all worth it. They are now with loving families that will care for them until the every end. If you all ever need references and commentary, please let me know. […]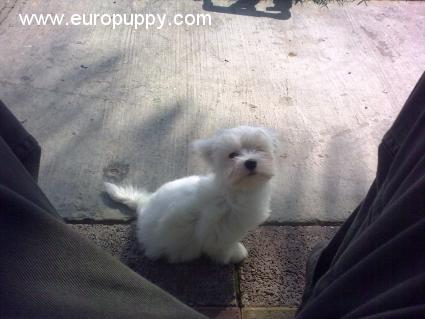 Hi Eddie: I hope everything is Ok with you. Farao is doing good. I am trying to house break him. He already learned to potty on top of newspapers. But I want to teach him to potty outside now that the weather is good. I attached two pictures of him. Best regards,Alberto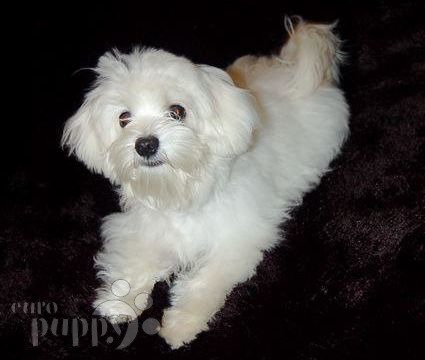 Eddie, A quick note to let you know we have him and are back in Naples. He arrived barking at the handlers and that was music to my ears. I will write more later. Happy to be home with him, he is full of life right nowand its 2 am Ciao,Cheryl Eddie, Here are the latest pictures of our Maltese puppy Polo, he is almost 6 months old, has been completely house trained as of 4 months old. He sits, […]
Adopt from Euro Puppy to have your very own dream puppy
that will complete your life!