Our promise to everyone
"we put the life and health of our puppies above all else"
Learn more about Euro Puppy
The safest and easiest way to find and buy top quality, healthy puppies online
For families that cannot find their dream puppy near to them we are there to help!
The perfect breed for some may be hundreds of miles away. Euro Puppy can save the extreme effort of visiting breeders and inspecting the little puppies. We will do everything instead, so that our customers around the world are provided with the perfect puppy for their home!
Euro Puppy's first priority when choosing the breeders we work with, is ensuring the puppies are well cared for. We have zero tolerance on puppy mills and bad breeding. Dog welfare is our number one concern, and every breeder here is committed to responsible breeding. This means giving the best care, the happiest upbringing, and having a nice environment for their puppies.

Gábor Varga

Puppy Concierge

Favourite Breed - English Bulldog

Because he loves their silly sounds and crazy, funny personality.

György Horthy

Breeder Relations Coordinator

Favourite Breed - Havanese

Simply because they are sweet and lovely.

Orsolya Szabo

Financial Assistant

Favourite Breed - Labrador Retriever

Because they are kind and intelligent dogs that love children.

Pal Nyiran

Breeder Relations Team Member

Favourite breed - Mudi

Because they are beautiful and clever dogs.

Róbert Gellén

Breeder Relations Team Member

Favourite Breed - Dutch Shepherd

Very smart breed! Training them is a learning experience for me as well.

Sandor Fagyal

CEO of Euro Puppy

Favourite Breed - Kerry Blue Terrier

Because they are intelligent and understanding of human emotions!

Shane Sykes

Canine Knowledge Editor

Favourite Breed - French Bulldog

Because they are cute, funny and silly.

Tamas Pribranszki

Breeder Relations Team Member

Favourite Breed - Boston Terrier

Because it is active and gentle and looks like a man in a suit!

Tibor Berzeti

Chief Operations Officer

Favourite Breed - German Shepherd

Owned German Shepherds all of his life.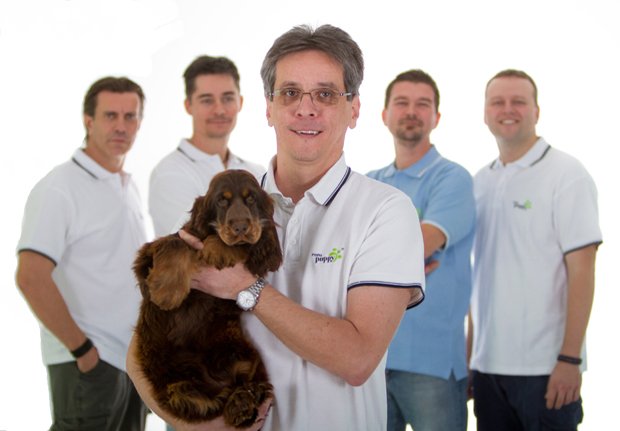 Breeder Relations Team
György Horthy – Breeder Relations Coordinator since 2004
Gyuri is in charge of the smooth running of our Breeder Relations Team, and is the point person for all breeder communication. He is also one of our superb photographers, producing those beautiful photos of our special puppies.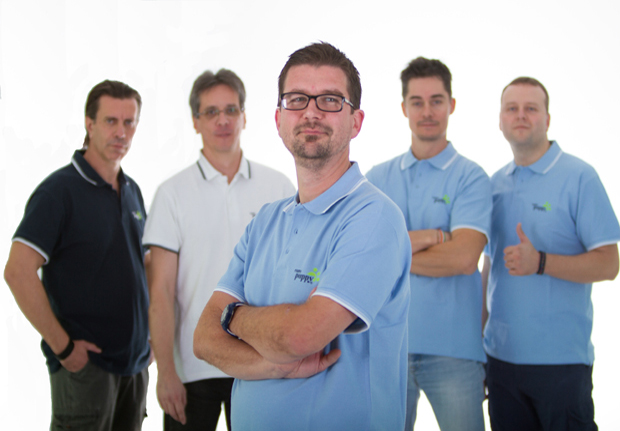 Breeder Relations Team
Pál Nyirán – Breeder Relations Team Member since August 2004
For over a decade now Pali has been out on the road, visiting breeders, checking out the best of their puppies and delivering them to our new dog owners.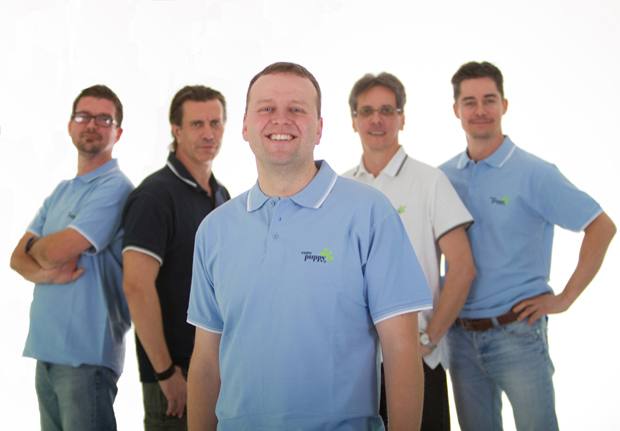 Breeder Relations Team
Tamás Pribránszki – Breeder Relations Team Member since April 2013
The newest member of our dedicated 'on the road' team, Tamas has the lucky role of getting to visit Europe's best and most beautiful puppies every day.