Euro Puppy Reviews
We have more fantastic, and fun reviews on our Facebook Page and the Euro Puppy Club on Facebook. Have a look now at our most recent photos, videos and stories sent to us by Euro Puppy dog owners; loving life with their Euro puppy.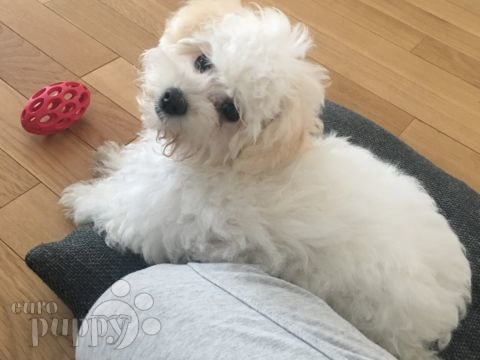 Hello La Sheika, I'm writing to give you a short update on Piki. We have been getting along nicely these first days. He is indeed a cuddly and loving puppy, seems comfortable indoors and quite playful, and a bit shy outdoors. (I attached two photos). I'm enjoying my time with him a lot. I took three weeks of holidays and later I will work afternoons at home so that he (and me too:-) get accustomed to a new life slowly […]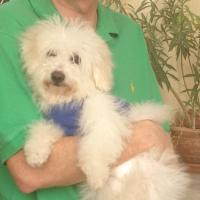 Hi Eddie Here are a few snaps of Max (aka Midget). After a long trip from Hungary Max arrived in good shape in Abu Dhabi and immediately settled into our family and home as if he had been here for years ! He is a quiet,gentle puppy with a great personality and makes us smile with the way he has made himself at home. A big thanks and credit to Max's breeders and you guys at Europuppy for Max. Best […]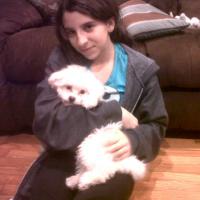 Hello Eddie, This is another picture of Stella with her new best friend…my daughter! They are inseparable together! Beatrice, New Jersey NJ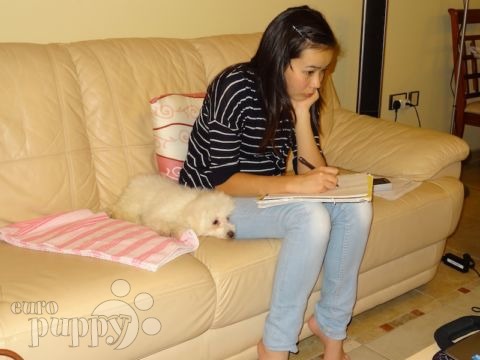 Hi Eddie, Piccolo arrived at our house at 3:30am this morning. He is well and pleasantly friendly and playful. He seemed nervous on arrival, but soon got used to his new environment. Our dog, 3-year-old Bolognese, seems a bit nervous and jealous about having Piccolo in the house, but we are working hard on them becoming good friends. I gave Piccolo a warm bath and a little trimming of hair around his eyes and bottom. He was whining a little […]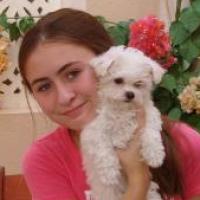 Hi Mario, Here is a picture of our beautiful Bolognese puppy "Daisy". She is an absolute joy and is so full of fun. She arrived at our home after a long flight to Qatar, and bounded out of her crate, tail wagging ready to play. She is so funny, she grabs her toys and runs like crazy around the room wanting someone to chase her.Even our cat allows her to sleep next to him, he can't quite figure out where […]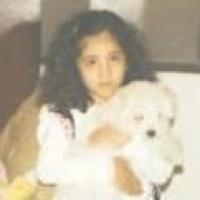 Dear Sandor, Hello , i hope you be fine . I sent you new photo of Plucky with us .Thank you Sandor for being so patient and helpful and professional with meI wouldn't hesitate to refer a prospective puppy buyer to you and Europuppy!!Also , Please thank her breeder for me , for creating this incredible little boySandor our new year will begin next Tuesday . ( 3 days later ) .It's the best time that you can come to […]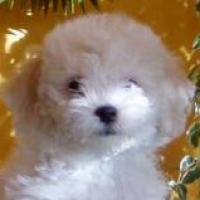 Dear Sandor, This little girl is incredible!!!!!!!!!!!!! Sweet, cuddly, beautiful, playful… these attributes are all wonderful but even more impressive is how smart and courageous and what a fast learner she is!! She is 100% perfect and an absolute joy! I had contemplated several names for a new girl puppy and had narrowed it down to Bronte, Chloe, Emma or Roxy. I have decided to call her Roxy because she is so full of moxie! Roxy had her vet check […]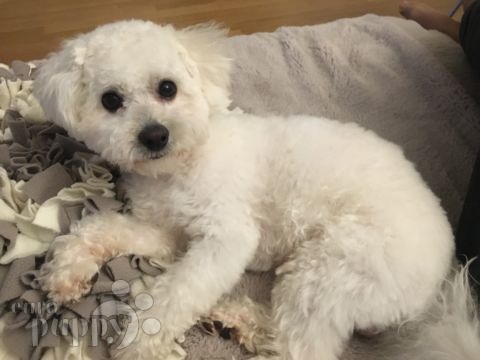 Hello Shane, Thank you for the message and for keeping in touch. Piki is now a "big" boy already, more than twice his weight and stronger. He is still adorable with everybody, very lively and playful. He enjoys every minute of his walks. We go out three times a day now. He's been in daycare twice a week since his 8 months to be properly socialised and to enjoy company of other dogs.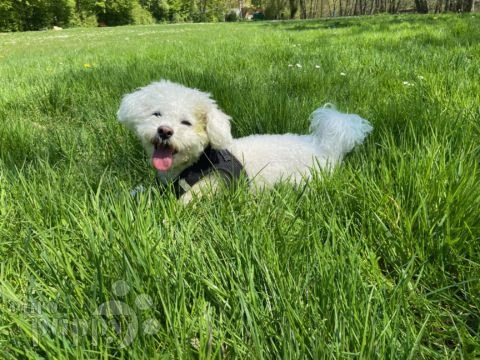 Hello Shane, Here are seven photos of Piki from 2022. He is an adult now, and he is very confident about it. He still likes to play daily though. He starts his day playing with his favourite raccoon toy, then we sometimes play in the park, and sometimes he plays with his doggy pals until he's completely exhausted (see photos). Basically, for him every day is a day for play ;-) Kind regards, Jasna
Adopt from Euro Puppy to have your very own dream puppy
that will complete your life!